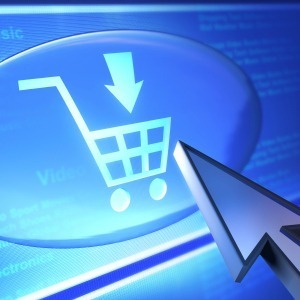 There are ways to shop online without using a credit card. This guide is about shopping online without a credit card.
Ad
---
Solutions: Shopping Online Without a Credit Card
Read and rate the best solutions below by giving them a "thumbs up".
With all the talk about identity theft, I have found one way to shop online and not have to worry about having my credit card number stolen.

When I shop on the internet I go out ahead of time and buy either a Visa, Mastercard, or American Express gift card. They are sold in three different amounts, and they can be used online to purchase whatever you want safely.

I can now buy whatever whenever, and not worry about my credit card number being stolen. I don't use a my credit card online any more.

By Debradj from Illinois
Give a "thumbs up" to the solution that worked the best! Do you have a better solution? Click here to share it!
Questions
Here are questions related to Shopping Online Without a Credit Card.
I am looking for Bill Me Later websites. My husband doesn't have any credit. We are trying to buy some things and thought that we might be able to build our credit at the same time. Thanks so much.
By Rachel from KY
AnswerWas this interesting? Yes No
Ad
---
---
Most Recent Answer
By Dana 1 123 12/31/20090 people found this helpful
Most places that offer "Bill Later" options don't even report your payment history to the major credit bureaus, so using this option won't help improve your credit.
---
I want to order clothes and household items online, but my credit rating is not good.
By ladyred from UK
AnswerWas this interesting? Yes No
Ad
---
---
Most Recent Answer
By Meemaw 57 115 04/28/20100 people found this helpful
Instead of getting caught up in paying more for the same product due to higher interest charged by these kind of companies. The best rule of thumb is to save a set amount each day-like for instance don't buy that soft drink (or anything else you chose to do) and save the $1.25. do this for 7 days and you will have $8.75 in one week. In two weeks just from this one very little change in lifestyle you will have $17.50. Then you can shop at just about anywhere that is offering a sale online (make sure and look for free shipping offers). If you don't have a credit card to pay get a prepaid credit card.

You could also save this amount until you have enough to set up a secured credit card. Any holiday, birthday coming up - request money to go toward your secure credit card. Look for change on the ground, have a yard sale anything to get money to add up to the required secure amount. Use coupons at the grocery store and get the money back to go in your secure credit card fund. I have a jar on my dining table that has my name on it and a sign above that says "Goal $100 by May 3 for my AVON order", it is funny but my husband and grown kids (and sometimes the grand kids) put change in that jar and I add to it.

Do this and make you a sign "money for ......". Your secure credit card could be used as a tool to rebuild your credit because you would have a set amount of credit. Then you could purchase the items on this credit card (never charge more than 1/2) and pay the full balance each month (from from "soft drink" savings). Right now you can get 2 shirts at my favorite company for this amount. You can get any of your beauty products (high quality shampoo for color treated hair, conditioner, & hairspray for $9.99).

I know I sound like I'm rambling email me and I'll be glad to help give you some ideas. I'm like the queen of coming up with ideas to fund a project.
---
Please does someone out there know if there is there a secured credit card I can apply for? There seem to be a lot of choices; I want to go with something other than First Premier credit card.
Thanks!
By Nellie
Archives
Thrifty Fun has been around so long that many of our pages have been reset several times. Archives are older versions of the page and the comments that were provided then.
I am looking for a shopping site that you can buy now, but pay later with no or bad credit.

Hope from Wickliffe, KY
Feedback:
RE: Online Shopping with No Credit
Perhaps you can get a credit card that you buy. There are credit cards where you pay like $102.50 to get $100 credit card. My girlfriend has a card like that and it works just like my regular credit cards. (11/13/2007)

By David
RE: Online Shopping with No Credit
Companies like FingerHut or 7th Avenue offer buy now, pay later. Usually they'll start you with a small credit limit, but build up later. IKEA will also, Midnight Velvet, and their affiliates are other options. (11/14/2007)

By adrien_j9
RE: Online Shopping with No Credit
Go to LTDCommodities.com. You sign up as a business, make up the name, your home address can be the business address, billing address, etc. You can see the catalog on line and they eventually send you catalogs. You order items and they are delivered to you. You are supposed to pay in a reasonable time. I once ordered all my Christmas stuff, then paid 1/3 at a time until done. (11/14/2007)

By Linda
RE: Online Shopping with No Credit
This is a little different idea than what you were looking for, but it might help. Awhile ago I had some major credit problems when my ex-husband turned to gambling and we split up leaving my name on most of the shared bills. I found netspend.com this is a prepaid credit card that doesn't charge you a monthly fee to use, you can use it just like a credit card or debit card.

They do charge a small fee for debiting from an ATM, but it works like a credit card and is a great way to get verified with things such as PayPal. If you plan to use eBay or anything such as that, this it is very helpful and provides an honest way to get credit as well as to use what you have in finances like credit. I'm not sure if this would help in your situation, but is helpful to anyone that plans to start up on eBay or such sites, and they want to have a PayPal account and a credit type account. (11/16/2007)

By GROSJACQUES1
RE: Online Shopping with No Credit
Go to bill-me-later.com and you can set up an account with them. A friend of mine uses this as her "90 Day layaway option" for buying online.
She breaks down the cost by dividing by 3 so she doesn't have to pay the interest. (11/17/2007)

By FFL