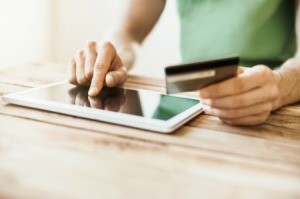 Mailing separate bills gets expensive and the postage is due to go up. I charge bills on a credit card and then pay it off each month. Only if you are a disciplined person and pay the entire credit card bill off each month should you consider this tip. You don't want to pay interest.
I have used a Visa United Frequent Flyer Credit Card for years; with each charge you acquire miles toward free airline tickets. Most of our money is deposited into the checking account so the money is there when the bill comes in. You have a quick reference of where your money is being spent. You can make one check out, or call the credit card company, or go online and pay by debit from your bank account (you have to set it up). After doctor's offices get paid by the insurance company, they will mail you a bill, you can call and pay the bill on the phone.
For us, we do not spend anymore than we would with cash or check, it's just more convenient. You can pay just about every bill with a credit card now so we do.
The airline credit cards do carry a fee "if you want the miles", we use to fly to Hawaii and use the Free miles as an upgrade to "first class" each year; for us it was worth it. You can do the same on a regular no fee card and forego miles.
By Syd
Comments
Read More

Comments