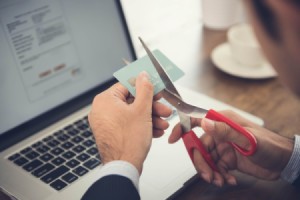 Many of us use a credit card for online purchases, bill pay, or when we go out so we have some fraud protection. Throw in a major auto repair or medical expense and it can be easy to start running a balance. It's easy to feel resigned to being in debt but with proper planning you can get your credit cards under control.
The first step to taming your credit card is to understand how much you are charging on it each month. To do this look at your last credit card statement. There should be a box that resembles this.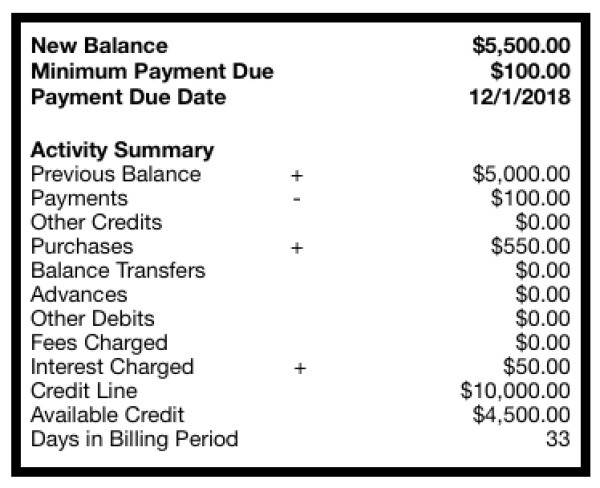 Look at the lines which represent new charges. These include Purchases, Balance Transfers, Advances, Other Debits, Fees Charged, and Interest Charged. Add all of these lines up and you can see the amount that was added to the balance of the card this month. In this example it's a total of $550.00 in purchases and $50.00 interest for $600.00.
Note - Generally we don't want to subtract the payments we've made to the credit card since these were the result of last month's bill.
In order to stop falling further into debt the minimum amount you want to pay on this credit card is $600.00. The credit card company is asking for $100 but that only covers the interest and a minimal amount of the balance. Your balance would go up by $500 for the month if you only pay the minimum.
Any amount you can pay over $600.00 will reduce the balance further. If you pay $700.00 the balance will go down by $100 for the month. If you pay $1000.00 the balance will go down $400 for the month. Every little bit helps and as the balance goes down the interest charge will go down as well so in future months we can afford to pay off more of the balance.
In order to ultimately pay off this credit card what we need to do is reduce the amount of charges that are going onto it every month so that we can afford to pay off more of the balance every month.