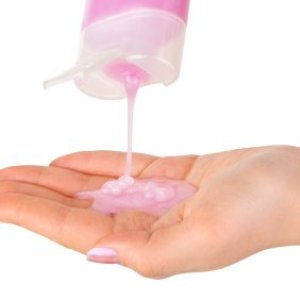 Making your own shampoo not only can save money, but allows you to control the ingredients and fragrances or lack there of. This page contains recipes for homemade shampoo.
Ad
---
Solutions: Homemade Shampoo Recipes
Read and rate the best solutions below by giving them a "thumbs up".
Take 1 cup of water and add 1 Tbsp. of baking soda into an empty bottle. Shake well. Distribute evenly through your hair and then rinse. Follow with 1 cup of water and 1 Tbsp. of app;e cider vinegar as a conditioner.
I was skeptical at first but it really works. My hair feels cleaner and looks so much healthier.
By coville123 from Brockville, Ontario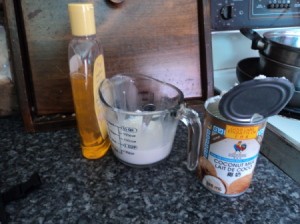 I tried this shampoo and it works really well. Use 1/4 cup coconut milk, 1/8 cup of baby shampoo and 1 tsp. of vitamin E or olive oil. Put it all in an empty container. Shake it up and give it a try.
By coville123 from Brockville, Ontario
This is a recipe for all natural, chemical free shampoo. It smells great and is very moisturizing. A little goes a long way, it is very concentrated and lathers beautifully. My hubby is very suspicious of homemade products, but he actually loves this! :)
Approximate Time: 10 minutes
Yield: Around 4 cups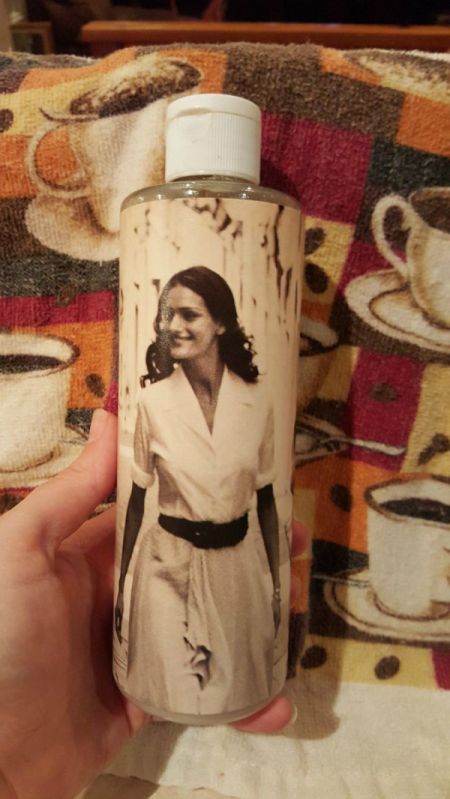 Supplies:
13.5 ounce can coconut milk
2 2/3 cup liquid castile soap
2 Tbsp sweet almond oil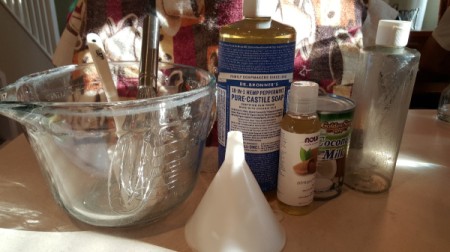 Ad
---
Steps:
Add your coconut milk and castile soap to a large bowl.
Add your sweet almond oil.
Mix well with a whisk or hand mixer.
Using a funnel, pour your new shampoo into empty bottles.
**This will keep just fine for a month. No refrigeration needed.
Enjoy!
Source: Pinterest inspired
Shampoo Formula: baking soda (without aluminum)
Rinse Formula: vinegar

For the shampoo, I put about a tablespoon of baking soda in a jar, and add a cup of warm water. Mix it first, and spread it throughout your scalp, and massage it in well.
For the rinse, I put vinegar in a spray bottle, and saturate my scalp. Make sure you rinse well. Avoid getting vinegar in your eyes.
It takes a few washings for your scalp to adjust, but then your hair becomes soft and manageable.
Source: I read it somewhere, I can't remember where, but have been using it for the last 6 months, perhaps it was even this website!
By Linda H from Ontario, Canada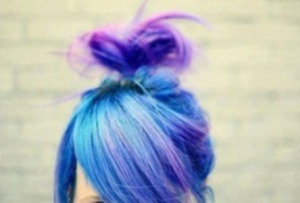 If you need a PH balanced shampoo use Bicarbonate of Soda (baking soda) and water. Some brands of coloured dyes of the more vibrant types instruct that a PH balance shampoo be used before applying the dye.
Most shampoos contain Sodium Lauryl Sulfate (SLS) which, in tests, have proved to be harmful with nasty side-effects.
Save money and your health by switching to a more healthier way to wash your hair.
Directions:
Cover flowers in boiling water and let them stand 15 minutes. Strain out leaves and keep water. Add soap and let it soften. Beat in glycerin, pour in bottle and store in a cool, dark place.
Give a "thumbs up" to the solution that worked the best! Do you have a better solution? Click here to share it!
Questions
Here are questions related to Homemade Shampoo Recipes.
Does anyone have any good and cost effective recipes for shampoo and conditioner? The ones I have seen seem like the ingredients would cost more than commercial shampoos.
By Beth from Neldonville, OH
AnswerWas this interesting? Yes No
Ad
---
---
Most Recent Answer
By createdbeautifully6 1 12/03/20130 people found this helpful
Soap nuts would be a great option here, however it does take a little effort on your part. They need to be lightly boiled down. Uses include; shampoo, body wash, laundry wash, hand wash, dish wash. As it is 100% natural, there is less likelihood to be a reaction, however even this should be tested on a small area on your wrist first. Also you have the option to add your own organic/ natural fragrances. Soapnuts can be purchased cheaply on Amazon. Sorry I'm not sure on a conditioner for hair nor clothes.
---
My son (13) has started water-polo and needs to get the chemicals out of his hair and eyes. Any suggestions for homemade shampoo or eye drops?
AnswerWas this interesting? Yes No
---
Most Recent Answer
By lilly 1 08/30/20100 people found this helpful
Just realized your post was way back in '05, your son is probably playing for his college team by now. Anyway, this isn't homemade, but any clarifying shampoo will remove chlorine as well as the expensive swimmers' shampoos. Here in the US Pantene makes a nice one that's pretty inexpensive. And though you didn't ask about ear drops for swimmers, one part white vinegar and one part rubbing (isopropyl) alcohol makes great drops for preventing otitis externa (swimmers' ear).
---
I use an herbal organic bar soap for my hair and I want to convert it to liquid version. Is there anyway I can do that?
By LYZ
AnswerWas this interesting? Yes No
---
Most Recent Answer
By Marg 16 432 03/27/20130 people found this helpful
I make liquid soap from a bar by grating some, putting it in a large bowl, adding some water and giving a quick buzz in the microwave. Seconds at a time - it tends to boil over. When it's melted stir like mad and add boiled water until it's the consistency you want. I don't make too much at a time and never tried it on hair, much cheaper than buying liquid soap though.
What is the process for making homemade shampoo?
Ricky
AnswerWas this interesting? Yes No
---
Most Recent Answer
By katrina 5 232 09/28/20100 people found this helpful
Lots of folks have switched from the chemicals used in shampoos as it was making them ill. One person used 1 tablespoon baking soda mixed in with 1 cup of warm water. For a rinse and detangler: 1 tablespoon cider vinegar, to 1 cup of warm water was used as a rinse and a detangler! I recently found out about shampoo bars: got one from J R Liggett; it works fabulously on my hair; at first, i didn't like the "feel" of my hair after using; it's because it does not strip your hair of oil, but when it dried, it was fabulous! So, don't use bar soap on your hair, but do Google "bar shampoo" and make your own shampoo bars!

It is apparently very easy to do. Along with making your own regular "bathing" soaps in a variety of ways, including even using slow cookers! The chemicals in the soaps are the very reason that many of the soap factories were opened.
I am actually very impressed with the results of the shampoo bars: and will undoubtedly be making my own shampoo bars shortly! I am heading for the library to get more details before trying any of them: I already use "soap ends" of a local soap factory i am fortunate to live near!

Also, the lathering is wonderful! And I am thinking that using the same recipe for shampoo bars can easily be modified a little to make your own "dish washing liquids" which would be chemically free, no plastics!
Way to go!
Anyone know how to make sulfate free hair shampoo and/or conditioner? I especially want the conditioner.
By Kate from New Orleans, LA
I am looking for recipes for homemade shampoo.
By Karen from Lakeville, MA