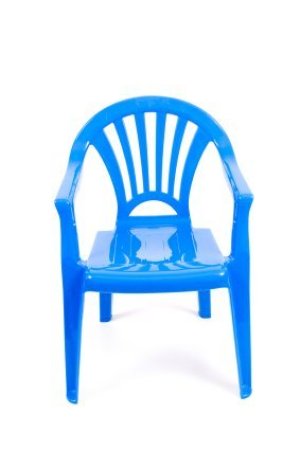 Patio furniture is often made of a resin polymer. It can be difficult to get entirely clean because it sits outside much of the time. This is a guide about cleaning resin furniture.
Ad
---
Questions
Here are questions related to Cleaning Resin Furniture.
How do you clean resin chairs?
By Jeanie from PNW
Ad
---
---
Most Recent Answer

By ginny06/28/2010
I use the Mr Clean Eraser pads (although I use the generic kind from the dollar store). They work miracles on resin anything.
I have a white powdery residue on my green resin lawn chairs, even though I have cleaned them it still stays powdery. Is there anything I can do for this?
Ad
---
---
Most Recent Answer

By 4TruLady [7]06/08/2015
My Husband power-washed ours, and it did help, but they still are rough textured. They don't look wonderful, but at least they're not messing up our clothes when we sit on them, and they are 15 years old.
We have the long white resin tables and chairs in our church basement. How do we get them clean?
By Phyllis B.
---
Most Recent Answer

By Annie Rios Hill [14]11/02/2011
The best thing I have found is the Mr.Clean Erasers they work great on built up grime. You can get the dollar store kind cheap. They will fall apart quicker but work well. I would go to Mr. Clean website and find out how to get coupons or call to see what they could do for you, if you have to buy a lot of them. Good luck.

P.S. These work wonders in the kitchen, counters, crockpot liners, cabinets,
inside & outside frig they get all the grime and the stove hood, etc.


Solutions: Cleaning Resin Furniture
Do you have knowledge about this guide topic? Feel free to share a solution!
Archives
Thrifty Fun has been around so long that many of our pages have been reset several times. Archives are older versions of the page and the feedback that was provided then.
I have 2 old white resin chairs. They have black and grey stains on them. I tried scrubbing them down with a scrubby and Murphy's Oil Soap. It took off the surface dirt but not the stains. Does anyone know how to clean the stains off? I am not sure what the stains are, perhaps tire marks from some old tires that were stacked next to them. The chairs are in good shape and I would like to keep them. Another thought I had, if the stains can not be removed, is to paint them. Any suggestions to that? Would I need to sand the resin down first to get the paint to stick? What type of paint, spray emamel?

Thank you for your help. Blessings to you,
Mrs Kathy Cohen - Northfield,VT

Answers:
Simple Green
08/14/2001
I get black stains on my resin chairs and table. I use Simple Green, you can get it at Kmart, Walmart, it's usually in the automobile department. It's also good for cleaning a lot of stuff. I have even put it in the washer went I was washing a very molded piece of clothing.
By Liz from New Jersey
RE: Resin Chair Stains
08/15/2001
For many years, I have used plain old bleach.
By Cshadow
RE: Resin Chair Stains
08/15/2001
I have done this in the past and it has worked very well. Lay the chair so that the stained area is horizontal (so the treatment won't just run off). Cover the stain with Soft Scrub with Bleach and then cover that with a damp paper towel. Leave overnight. Rinse and voila! Sometimes it'll take a second application but not usually. Good Luck!
By 2tyrd - Austin, Texas
Paint Them
08/15/2001
I had some old resin tables that were so old and crappy looking that I was going to have to throw them away and I figured, well, why not try to paint them.

But I dabbed the paint on with a scrunched up plastic bag so that they now look like marble. Everyone likes them.

By Jude
Ideas
08/16/2001
Hi Kathy: Perhaps Oxy Clean, Baking Soda, Borax, Peroxide, Spic & Span or even Bleach would get the stains out. If they don't work just spray paint the stains first. Maybe they'll blend right in then. If they don't then zap the whole chair. Maybe even a different color.
By Linne
I Painted Mine
08/16/2001
I had that same problem this spring. I have a white resin bench with a planter on each end, but it had become grayish-blackish speckles, I think because of the acid in the rain or something in the air, and it looked terrible. I repainted it in a Teal color to match the trim on the house, and it turned out wonderful. It was exterior house paint that I used on it. I didn't do anything to prepare the surface. Just started painting it and hoped for the best! I put the paint on rather lightly, as if I was dry-brushing it, so it did dry quickly, and then gave it a second light coat. Hope this idea will help you.
By yesmine
RE: Resin Chair Stains
08/18/2001
Try using WD 40. Careful not to use around fire.

- Ann

RE: Resin Chair Stains
05/04/2006
Everybody needs to go to the dollar store and get awesome, it's the best stain removal for any thing i have 5 kids and i dont know what i would do with out it. Good luck.
By MICHELLE (Guest Post)
RE: Resin Chair Stains
05/12/2006
SIMPLE - but not easy. Metal scourer does it best but takes some elbow grease. I tried brillo pads and they work to 90% but the scourer is much easier with better results and they look like new. It's a good work-out and environmentally friendly
By Roger from London UK (Guest Post)
I bought four white resin chairs at a yard sale. They are nice and sturdy, but when I started using them I found that a white chalk like film rubs off them onto my hands and clothing.