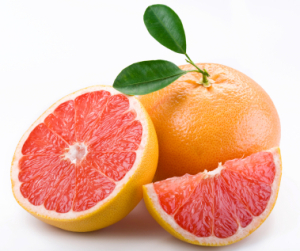 Grapefruit is a wonderful tasty and healthy treat. Knowing how to pick the best ripe grapefruits at the market can be very helpful. This is a guide to selecting a good grapefruit.
Ad
---
Solutions: Selecting Good Grapefruit
Read and rate the best solutions below by giving them a "thumbs up".
First off, be aware of the seasons of citrus fruit and when to get the best quality. Here in California, we have a lot of trees that grow naturally around and you'll see that citrus prime time is winter! It is the same for where a lot of our grapefruit comes from, Texas and Florida.
Grapefruit that is round and heavy is always the best. If the fruit is dented heavily, it's been sitting in a box squished for some time. If it's light and almost hollow sounding when picked up, it's not going to be juicy.
This is a good tip my mother once taught me, take a piece of citrus and give it a small scrap or prick with your fingernail, this releases the essential oils and you can tell immediately if the fruit is fresh or has been hanging around too long. It should smell bright and citrusy!
Here in California Ruby Reds or Texas Star (I think that's the name) go on sale sometimes as cheap at 4 for $1! We stock up and love the fresh fruit during the winter!
By Michawn from CA
When selecting grapefruit I look for heavy, well-rounded fruit with no soft spots or deep blemishes. Skin blemishes are OK.
Source: Credit is to my long standing selection of grapefruit, 50 plus years.
By Jonnie from Alma, AR
Give a "thumbs up" to the solution that worked the best! Do you have a better solution? Click here to share it!