Ideas For Repurposing Furniture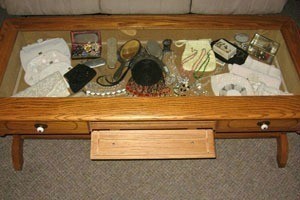 Old furniture pieces can be given a new useful purpose with a little creative thinking. This guide is contains
ideas for repurposing furniture
.
We are moving into a smaller house which requires creative interior design and also making use of every space for storage. We have a wonderful old piece of furniture and no place to put it, so we decided to use it as the TV stand, but it would require some modification. We took out the two large drawers, made two shelves where they used to be, so that we would have a place for the blue ray, satellite box, etc. and now we are using the "leftover" drawers upstairs under a bed as storage units.
By Tiller from The Netherlands
April 26, 2012
0

found this helpful
What an absolutely brilliant idea! You must have had very smart parents and I bet your siblings are pretty smart,too!
March 23, 2013
0

found this helpful
A really great idea. Loved it. Thanks
To make custom furniture, take parts of cast off furniture and remake it to suit your needs. I took a short wide dresser and cut it down to just two drawers. I placed a cabinet on top, putting a drop down shelf in between to make a computer 'armoire'. The drop down shelf is my keyboard holder. I painted it a single color to make it look right.
I also took a small drawer unit from an end table and put legs on it to make an interesting new end table.
By bailey36 from Dowagiac, MI
April 19, 2010
0

found this helpful
You are a person of my heart. I do the same thing. I cut furniture down and use different sections for different things. Very rarely do I toss out or give away furniture unless I really don't want it. You did a beautiful job of pulling this all together. Thumbs up for you! thank you for sharing your talent.
April 19, 2010
0

found this helpful
Great job! I always look at things to be used in another fashion. It keeps things from going into the trash/landfills and you have something "new" to enjoy. Thanks for sharing this project with us.
April 20, 2010
0

found this helpful
Since the top half is disproportionate to the bottom half and extends over the sides, I would be very concerned about the stability of it, not to mention the aesthetics.
April 20, 2010
0

found this helpful
Good job, wish hubby and I were this handy! Well, hubby is.
March 19, 2012
0

found this helpful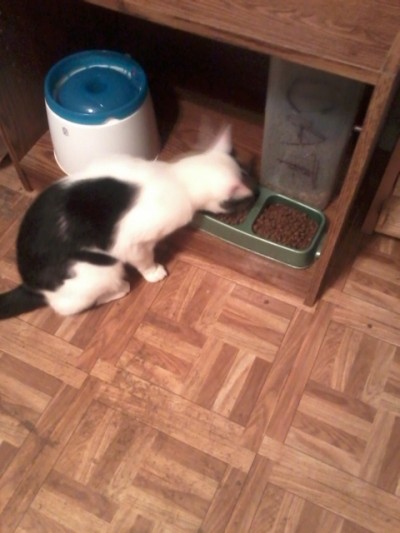 I remembered seeing somewhere that someone took old drawers and repurposed them into knicknack shelves. Now I have a attractive display shelf for some of my Hot-Wheels die cast cars.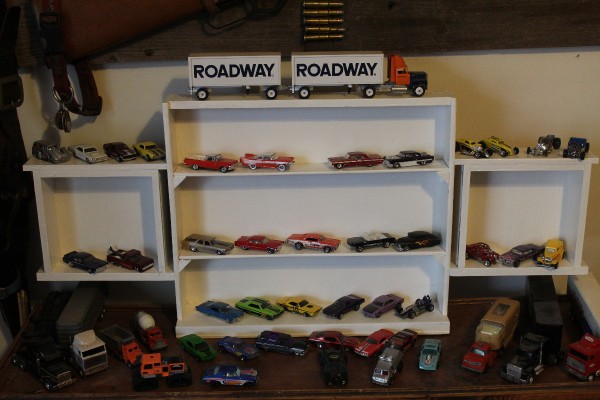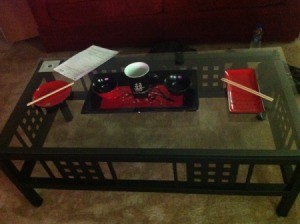 I have a iron coffee table that I had spray painted black to match the oriental style living room we have. Unfortunately, due to some careless rough housing, I ended up falling on the glass top of the table, and broke the glass. I still have all the glass, as well as the frame, but they're sitting in storage. I want to repurpose it. But the ideas I've found seem to not really fit well with the design. One post on here suggested using plywood with fabric. Which I actually considered, but I'm unsure if that would look alright with a metal table. Any ideas or advice for me?
Attached is what it looked like before I broke the glass
By Ashley W.
July 9, 2014
0

found this helpful
Why don't you just take in the frame and have a new piece of glass put in? Another idea, if you are tired of the glass look, is to have a metal worker make a frame to fit that you can set large tiles into - 12x12 size, for example. Metal tables with tile tops are very nice looking.
July 9, 2014
0

found this helpful
You could measure it and go to the hardware store and have them cut you a piece of plexiglass to fit or a piece of counter top. If you do use wood, you can paint it to match your decor which is what a friend of mine did. She has that exact same coffee and end tables and replaced all the tops when the coffee table top got broken.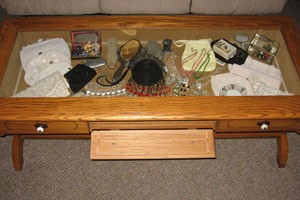 My husband converted a damaged coffee table into a display case and it is now my favorite piece of furniture. You need a coffee table that has a drawer in it as you need a table with a top piece and a bottom piece.
My table already had a recessed area to slide the glass into but if yours doesn't there are other ways to attach a piece of glass, such as using mirror clips on the underside of the top piece. It is hard to give directions for all the different types of tables, but I can give general directions and they would need to be modified for each type of table.
We started with removing the top piece of the coffee table, and removing the insert. We then had a piece of glass cut to fit into the space and we were ready to go. We removed the drawer in the center and took the drawer front off. Reattach the drawer front with hinges to give access to the display case. While the top was off, I lined the inside with some soft fabric in a light brown color which I glued down with spray adhesive. I then added a trim around the edges to cover the raw edges of the fabric.
We reattached the top of the table and now have a display case for collectibles. If your table does not have a recessed area on top, you can cut a hole in the center and use a small molding to cover the cut on top, and use the mirror clips to hold the glass in from the bottom. These are general directions and hopefully the pictures will give a better idea of how to do this.
By Susan
February 23, 2009
0

found this helpful
Wow! How creative! I was looking for a creative way to display momentos from our wedding- this is perfect! I will now be hunting yard sales and thrift stores for a similar coffee table. Thanks! :)
Do you have any suggestions for repurposed furniture such as using a dresser as a kitchen island, drawers used as book cases, etc.?
By Barbara
March 19, 2012
0

found this helpful
I have an older dresser that I got from a garage sale, the kind where it probably had a large mirror attached to the back, and has the 'knee hole' to pull a chair up to.
I use it for my 'computer table'. I use the long middle drawer over the knee hole to put the keyboard in when not being used, and the side drawers for copy paper, ink refills, manuals, etc. It goes very nicely with my country themed home.
March 26, 2012
0

found this helpful
Draws make great shadow boxes or shelves. 2 small end tables or night stands (the same sizes) & a long piece of plywood can make a great buffet or dining table (just cover with a sheet or some fabric). Or even a work area table, for office, crafts, & other projects. You may want to put some contact paper over it or something else, if you are going to work on it.
I took a simple bookcase (one large board with two smaller boards nailed on each end) and transformed it into a "potty" stool for my grandchildren. I painted it and put the children's names on the legs of the stool.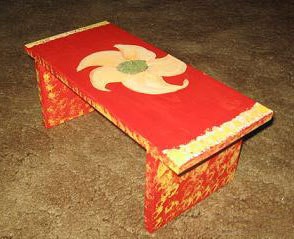 Read More...
We have an oak "credenza" that is nice and narrow for the dining area in our apartment. I think it started life off as a sink cabinet or something! Just remember that pieces don't have to be used as they were originally meant to be. An vintage commercial glass/wood display case (found on the street!) fits nicely under my bedroom window for storage, too.

By Pam from Los Angeles
Related
You are viewing the desktop version of this page:
View Mobile Site
© 1997-2016 by Cumuli, Inc. All Rights Reserved. Published by
ThriftyFun
.
Page
generated on December 3, 2016 at 10:26:21 AM on 10.0.2.176 in 6 seconds. Use of this web site constitutes acceptance of ThriftyFun's
Disclaimer
and
Privacy Policy
. If you have any problems or suggestions feel free to
Contact Us
.