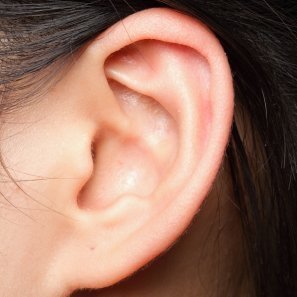 Wax buildup in your ears can impair hearing and cause painful earaches. It is good to remove any buildup, but you need to be careful to not hurt the inside of your ears. This page contains remedies for ear wax buildup.
Ad
---
Solutions: Remedies for Ear Wax Buildup
Read and rate the best solutions below by giving them a "thumbs up".
My son gets a lot of wax build up in his ear, so I use these home made drops which work great. Dissolve 1/2 teaspoonful of baking soda in 2 ounces of warm water. Put into a dropper bottle and shake well before using. Use 2 drops in the ear twice a day. Use for a week and discard. It does great at dissolving excess ear wax.
By coville123 from Brockville, Ontario
Having poor hearing, I have my ears checked often. I'm always fighting problems with ear wax. My new doctor finally told me if you are going to use Qtips, do it often and dip them in peroxide before using. Leaving that trace of peroxide in the ear will help keep the ear wax soft. It sure has saved me many doctor visits since she shared this tip with me, hope it helps someone else.
By latrtatr from Loup City, NE
Give a "thumbs up" to the solution that worked the best! Do you have a better solution? Click here to share it!
Questions
Here are questions related to Remedies for Ear Wax Buildup.
Are there any home remedies out there for ear infections or ear wax removal? My son and husband both were born with the Pit Syndrome, that is the cleft lip and cleft palate and pits on the lip or tongue. The pits indicate that that person is carrying the gene to pass on the trait. Any way, both husband and son are deaf in their left ears due to the cleft palate and both always seem to have ear infections in this ear. Does anyone have any remedies for blocked ears or wax removal? Our son lives in Florida and is soon to be 40 and is always having problems with ear infections. We are interested in something other than going to the doctor for antibiotics, as our son has no medical insurance. Please I really need the help.with this problem.
By Peggy
AnswerWas this interesting? Yes No
Ad
---
---
Most Recent Answer
By mountain mama 1 1 06/20/20130 people found this helpful
Hello there!

My family occasionally has trouble with ear wax issues, too. We've used warmed hydrogen peroxide to dissolve the wax followed by a gentle warm water rinse. Taking a hot shower first will help soften up whatever is in the ear canal.

Should I mention that I'm not a doctor and I can't officially give health advice...?lol...

Anyway, as mentioned by someone else, if the eardrum is somehow compromised, then that's a game-changer, but if not, the peroxide DOES work. Also, please check out earthclinic.com for great ideas. Been using them for years--it's just a bunch of people chatting about health.

Don't be afraid to take responsibility for your families health. Many people will blindly believe, but few search for truth. Be a searcher!

Best wishes and blessings!
---
How do I prevent wax buildup in my ears? I know we all get wax in our ears. I clean it out every day, but what tips do you have for keeping most of the wax out?
By Linda from Eustis, FL
AnswerWas this interesting? Yes No
Ad
---
---
Most Recent Answer
By LINDA ROLINSKI 25 47 02/22/20120 people found this helpful
Thanks for your reply! I just got the ears vaccumed out by the Dr. and he said to just use baby oil in your ears every night to keep it soft.
---
Is there a natural remedy for earwax?
By Maria [1]
AnswerWas this interesting? Yes No
---
Most Recent Answer