Have you ever not been able to find a book that you knew you had? Books are a great addition to any household, but they do take up a lot of space and require organization. This is a guide about organizing your book collection.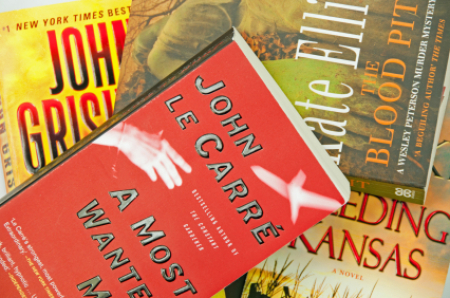 By R Barbara 145 46
I have moved a number of times and have found through experience that when moving my many books it is best to use a smaller box, when possible. A good choice for me is one that is 1 foot square. This will require the use of more boxes, but has saved my back and the consistent size makes stacking easier.
Similarly, I currently have a small house and can not have all of my books out on shelves. When I recently packed up some boxes with books that I had read I added a printed contents label to the outside. Now it is easier to find a specific book when I want to share it with a friend.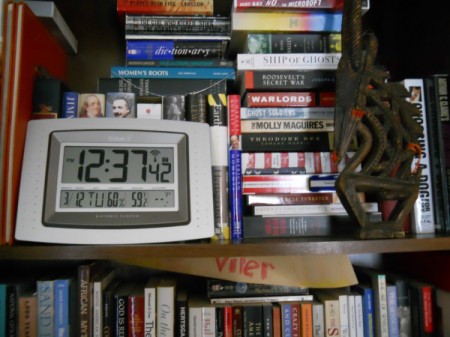 As an old person with an arthritic neck I have dreamed up a better way to shelve some of my books. I place the ones whose titles can be read while the book is lying flat on the shelf in that position. I can stand there and read my titles without leaning to the side or craning my neck. I realize this won't be for everybody but maybe someone can use if.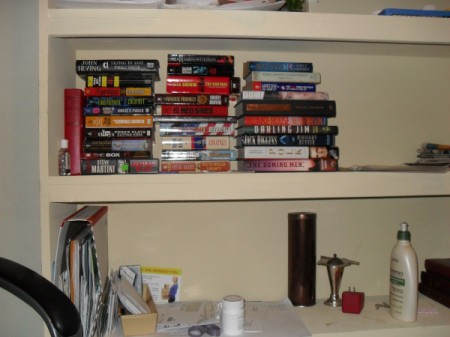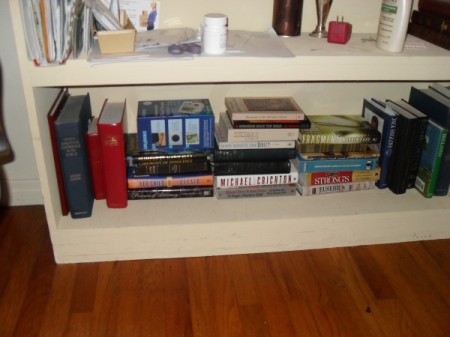 I have an extensive collection of books, mostly paperbacks. I am always finding ways to organize and display them. Recently, we got rid of many of our DVDs and video game cases so we no longer had a use for these tall narrow shelves. However, they are just the right size for paperbacks.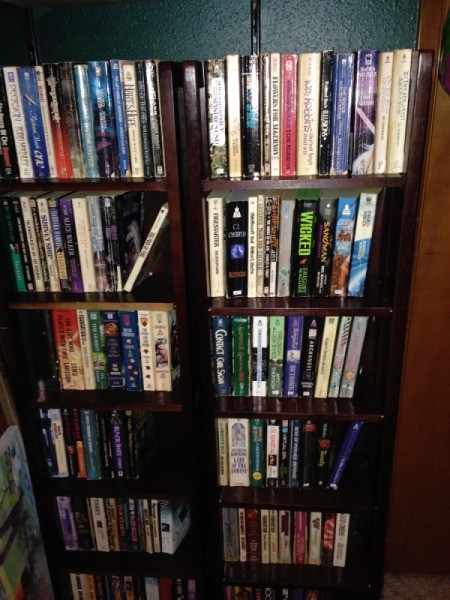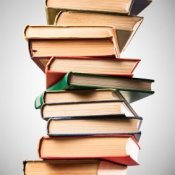 Most book lovers eventually encounter the same problem sooner or later: how to organize their book collection. If you have a few books then this might not be such a problem. When you start entering the triple digits, however, organization becomes essential when it comes to finding the book that you are looking for.
There are different ways of organizing your books and they don't all have to center around the card catalog. Although categorizing them by genre, author, and title is one way to go about it, it's not the only way.
The first thing you want to consider is the type of books you have. Do you have any special ones? Are there ones that are signed or first editions? If so, then these should be separated from the other ones. Are there books that you often need to get to at a moment's notice? If there are books that you need for your work or that you just enjoy reading over and over then find a special place for them that's near your desk, bed, couch, or wherever you are when you tend to read them.
When you are in the mood to read something do you generally tend to think of your books by genre or author? If you think of them by author then this is the way that you should organize them. Group all of the books together by the same author and then alphabetize those books. In this method, organizing your entire collection alphabetically is a good idea.
On the other hand, when you're in the mood to read something and you choose your material by genre then you might want to consider separating your books into genre first and then by author. For instance, on one shelf you might have romances and include your Nora Roberts and Danielle Steele books. On another shelf you might have your horror genre with your Stephen King and Peter Straub books. Organizing your books this way will help you find the book that you want depending on the mood that you are in.
You can also organize by size. If you're placing them on a shelf then start with the largest and work your way down to the smallest. Or, you can lay the largest one down and stack the others on top of it, largest to smallest.
Some people are fortunate enough to have large spaces and can fit lots of nice, big bookshelves into their homes. Others have smaller spaces. So how can you organize your books in a small space? Try using flat boxes that can slide under your bed. You can also try stacking your books rather than placing them side-by-side which is actually better for the books anyway!
I have purchased quite a few books over the years. I spent so much money on the books themselves that I didn't have enough leftover to buy shelving, and that's where I got the idea for this helpful little tip. I had stacks of books all over the house, and I finally decided that something had to be done, so I went on a hunt. I found a damaged dresser that had been left in the basement by the previous owner of the house, so I pulled it out and started brainstorming a way to turn it into a bookshelf.
I came up with the idea of taking all the hardware off the drawers and stacking the drawers on top of each other. The bottoms of the drawers now became the back of my new modular shelving unit. Each shelf measures 36 inches wide, 15 inches high, and 8 inches deep. With a little bit of staining, the new shelves make a beautiful addition to the living room, turning my unsightly stacks of books into a source of numerous complements.
By Jessica from Marion, NC
By Heather 1
I am looking for an inexpensive way to store all my daughters books. She is 2, loves books and has SO MANY! At first, I used a jumbo diaper box, but since she has accumulated more, it is overflowing and she can't see what books she has. Any ideas would be greatly appreciated!
---
Most Recent Answer
By guest (Guest Post) Flag
December 16, 2008
Buy plastic wash basins in different colors. Different colors for different kinds of books. Tubs slide onto book shelves very easy and neatly.
---
My problem is that I don't know how to organize my books. I have alot of them and lots of shelves. Am I supposed to do them by author or subject or something?

Thanks for your advice!
---
Most Recent Answer
June 13, 2011
I organize my books by subject. (Animals, health, cookbooks, herbs, etc.)
---
Books are among my most valued treasures! I believe they are part of what makes my house a home. As a senior citizen, I'd like to share with you what I have learned.
Don't store books in your bedroom. Books collect a lot of dust and sometimes mildew which is actually mold. Dust and mold aggravate allergies and sleep apnea which in turn effect the quality of your sleep. So for your health's sake, I encourage you to not use your bedroom for storage. Keep it easy to clean.
I believe floor to ceiling built-in shelving to be best for book storage. However, my family uses the inexpensive particle board shelving units. These units are practical as they can be moved. They fit nicely inside a closet for added shelving there.
When you visit garage sales, flea markets, or antique stores, look for shelves that can be used for books. My daughter uses a short unit at the end of the island in her kitchen to store her cook books. My sister uses a wooden shoe shelf as storage space on her countertop in the kitchen. My son in law put a couple of these wooden shoe racks on top of the shelf in his coat closet and made added shelves there for photo albums, etc. The good part about portable shelving is that you can take it with you when you move!
I have always liked a bookcase with doors because it helps control dust. I sometimes consider using my old, outdated china closet for book storage. Maybe you have one of those, too.
I use my childhood antique chest with three drawers for storage of my music books. I use one for piano music, one for organ music, and one for special occasion music like weddings or Christmas.
Sometimes I think of my beloved books as clutter! Pare down your collection as much as possible. Bless the lives of others with your books. I trade books at: http://www.paperbackswap.com
I look forward to reading your ideas for storage of books.
By Carol from Wyoming, PA
By Leila B. 11 5
My solution has four facets:
First, go through and alphabetize your books according to title, laying them on the shelf flat with one pile for one or two alphabet letters. If the pile gets too large, start another one.

Oversize books and skinny craft pamphlets and music books can be kept in a legal file in hanging file folders. As I have sold books on Amazon for over 6 years, I find this the easiest way to find them and store them without getting bunged corners and serious shelf ware.

As you are alphabetizing your books, sort out the ones you no longer want to keep. If they are still in good condition, without writing in them, check out selling them on Amazon.com or box them up to sell in a garage sale.
If they will not sell, consider swapping them on paperbackswap.com for books you would rather keep and read. All that are not in the best condition take and donate to a worthy cause getting a tax receipt for your books, i.e. library, charitable thrift store, etc. or give away on freecycle.com.
The books you are not going to sell or swap, put in an easily carried fiber grocery bag and carry out to your car when you leave the house to go to town, so they do not sit and stare at your for weeks on end.
I have almost 1800 books listed, and this is how I keep from being buried under an avalanche of books. Voila, if you follow these 4 steps you will find your books organized and easy to find.
Source: This is my own solution, but please give credit to Amazon and to Paper Back Swap.
By Leila B. from Brookings, OR
I have organized my books first by subject, for example: home improvement, health, autobiographies, gardening, true crime, Oprah collection, spiritual, fiction, and non-fiction. Then I put authors together in the subject area.
I built a book shelf in my sun room with movable dividers, this way if one collection gets bigger, you can move the divider instead of all the books.
By Cheryljaneway from Roann, IN
If you have a computer, for the simplest way to organize your book would be to list them in alphabetical order. With that list, place them in a book shelves, starting from left to right (directional reading).
I was getting overwhelmed with paperbacks, they would be 2 deep on my shelves and I would have trouble finding the one I wanted.
I have lots of books (ones I use and reread) that I would like to be able to organize. How do you go about organizing your books. I have books for reference, cook books, novels, and non fiction. What is the best way to organize them, all together, alphabetically or by type?
Theresa
Answers:
Type and Subject
I organize my books first by general type: Cookbooks, etc. Then break that down into subtypes: Ethnic>Mexican (or whatever) then alphabetically by author. Same with reference or any other sort of book.. Make sure you have easiest access to those books you do use a lot. (05/31/2001)

By Alekscat the frugal feline in Richmond, VA
Organizing Books
I have lots and lots of books, in every room of the house. I organize my books in several ways. First, I put books nearest their place of use (except for most of the cookbooks which are in the dining room because I have a teeny, tiny kitchen). The reference books all go together in the hallway, the children's books are all in another hallway near their bedrooms, the DIY, gardening, mothering, household management and bird watching books are all in my bedroom and the school books are all in the school area (we homeschool). Within each area, the books are then either sorted by title or by smaller subject. The cookbooks are divided into crockpot, easy, general and food storage sections. The children's books are divided into easy readers, science, people, baby books, and animals. The reference books are divided into dictionaries, atlases, foreign language, wildlife, and encyclopedias. The gardening books are divided into flowers and vegetables. Etc.
This has worked very well for us; books are close to where they are used (generally speaking) and organized enough to make finding things quickly but not have to spend a lot of time keeping each book in its exact spot. (The children's books are the most loosely 'organized' for obvious reasons!) (05/31/2001)

By Jennifer Raffety
By Subject, Then Author
I have hundreds of books myself. What I do, is separate by topic, then place in alphabetical order by author. If I want a mystery by Patricia Cornwall, it's in the mystery section under C [this also makes it easier to check for dupes.] My cookbooks are grouped together by topics and/or types of cooking. Your standard [Betty Crocker, McCalls], special Authors [Emeril, Julia Child], type of cooking [BBQ Chinese, crockpot, Dessert, French, microwave], and the rest just in alphabetical order. I also keep the paperbacks and hardbacks separated, but grouped in the same order as above. (05/31/2001)

By KayD
Non-fiction by Subject, Fiction by Author
I have volunteered in a public library and set up two church libraries and a private school library. It would make the most sense to organize your non-fiction books by subject. You will find that when looking for a particular cookbook, you will automatically go to the cookbook section. Once they are organized by subject, the next step would be by title.
The fiction books, in a home library, would be easier to access if they were arranged by author first and then by title. However, if you have any books that are in a series, arrange them in number order. I have a lot of fiction as well as mystery books. I have all the fiction together and a separate section for mystery. I have a third section for the westerns that my husband reads. By having all of my books organized this way, I can find whatever I want very quickly without having to search. (05/31/2001)

By Betty in Oregon
Organizing Cookbooks
All Cookbooks should be in the Kitchen organized by Topic. Microwave Cookbooks should be together, Crockpot/Slow cooker books together, etc. If you want to organize them by Authors, that's fine, but not necessary.
As for the other books, I agree: Topic, then alphabetized by Authors. (11/25/2004)

By neldafairley