Parenting an Autistic Child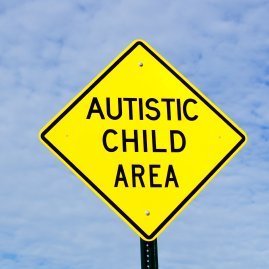 Autism can rob a child of their childhood. The happy outgoing child now must deal with the effects of this developmental disorder that appears in the first 3 years of life, and affects the brain's normal development of social and communication skills. As a parent there are great challenges for you as well. This is a guide about
parenting an autistic child
.
Videos
Watch and rate the videos below.
Solutions: Parenting an Autistic Child
Read and rate the best solutions below by giving them a "thumbs up".
Share Your Feedback:
Once you try any of the above solutions, be sure to come back and give a "thumbs up" to the solution that worked the best for you. Do you have a better solution? Click "Share a Solution" above!
Questions
Here are questions related to
Parenting an Autistic Child
.
Autism Support Groups
I have a daughter who is 10 years old and the light of my life. She also was diagnosed with autism at age 2. I am looking to see if there are any parents I could talk with out there who have an autistic child. I really have no one to talk to and share my thoughts with. I am basically looking for a sympathetic ear, someone who understands what I am going through. Thanks.

Rosemarie from Lynn, Mass.
---
Most Recent Answer

By dietvanilla
01/25/2009
Honey just look in the phone book and try Easter seals in your neck of the woods. Also ask at school if there are parents of special needs. I have a beautiful 6 yr old little girl who is autistic and non verbal and means the world to me. So good luck, we are here and not too far away.
Education Resources for Children with Dyslexia and Autism
My elementary aged kids have learning disabilities including dyslexia and autism. The school is not able to provide textbooks on MP3 or other audio files that I can download. They are quite behind in school and I am transitioning to home schooling after many years of watching them fall further behind. I am looking for resources to educate my kids. We do not qualify for waived fees thru books on tape organizations or Assistive Technology, but cannot afford any of the fees involved.
This is broad, but I am starting with audio materials that can accompany text books. We can get audio story books easily, but cannot access grade leveled text materials. I am open to all suggestions! Thank you.
By SAN
---
Most Recent Answer

By Lilac
12/02/2011
Rather than try to teach them at home I suggest you search for alternative schooling. Your state is obligated to provide education for your children. There must be a different school, even a private one that can help them.
Related Guides
Related Posts