Caring for a Pet Rat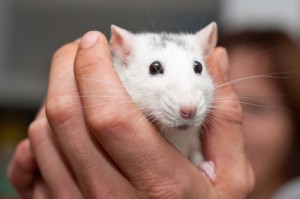 Rats are intelligent and, if well cared, for make great pets. This is a guide about caring for a pet rat.
Solutions
Share on ThriftyFunThis guide contains the following solutions. Have something to add? Please share your solution!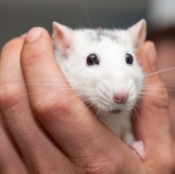 Here are the five pluses of keeping rats, an often overlooked pet.
Rats are affectionate.

Unlike most small animals, such as hamsters and gerbils, rats know how to love and even how to recognize their caretakers. Some rat owners, such as my myself, claim that the affection some rats can give can rival that of a dog.

Rats don't take up a lot of space.

Rats only require about two square feet of space, a bit more if you decide to buy them a larger cage.

Rats can be affordable.

Rats don't break the bank when it comes to money. Food and bedding costs run low if you find the right store, and money can be saved if you potty train your rat (yes, it can be done!) and feed your rat a homemade diet (see Suebee's diet on the RMCA website). Toys can be made at home too - a pant leg from slacks or a chicken bone make good toys for rats.

Rats make excellent first pets for children.

Hamsters aren't always the best choice when it comes to first pets for children, choose rats instead! These easygoing creatures don't mind if they get awoken while taking a nap and are "a lot" less aggressive than most other small animals. However, please supervise young children when they handle rats or any other animal.

Rats are low maintenance.

Rats need their water and food bowls cleaned and filled daily (include fresh food). Rats only need about 30 minutes of attention from you a day (compare that with a cat, dog, or ferret). And of course, your rat could use a yearly check up from the vet and a clean, disinfected cage every week.
By Misha
August 17, 2014
0

found this helpful
I have never had a rat, I've had frogs, toads, fish, gerbils and hamsters. I now have 23 rescued cats and a rescued dog! If all goes well I am seriously looking into getting a rat. All other creatures carry diseases, so a rat can't be the only culprit to carry bad stuff. So saying that, I will research rats to find out where to get one (but I don't think it will be from the slums). Lol.
Read More Comments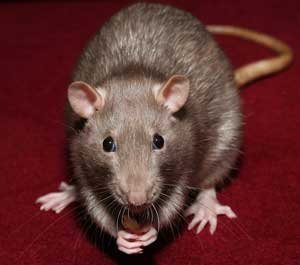 Children have always been fond of keeping mice and rats as pets, especially young boys. Intensive breeding over hundreds of generations has resulted in many colorful and interesting species.
Read More...
I remember when I was young I had these wonderful rats! We must have bought them from the pet store, and they mated and had babies.
From the time the babies were young, we played with them. We had them out and loved them and they were tame.
Now, forward to many years later, when I go to the pet store and wonder if I can do this again, in a word, NO.
The rat babies at the pet store are treated roughly and they come to hate human contact because of this. I have been bitten so many times. I wondered why this was. I finally realized that the reason our early rats were so wonderful as pets, was because they were socialized. If you have rats that are socialized, then advertise them and sell them. You will be saving someone lots of trouble down the road. Other than that, you can look up rat fanciers and rat breeders to get one from them. Even though the rats at the pet store that sells snakes are cheaper than breeders they have not been socialized or cared for in a way that would make them suitable pets. Of course, there are always exceptions.
December 4, 2012
0

found this helpful
I have adopted rats from a pet store, and while I had no problem socializing them, they all developed a form of pneumonia as they matured. The Vet told me it is epidemic in pet store rats that are factory raised for feeding to reptiles. I enjoyed all of my rats, but their lives were much shorter than they should have been. Not to mention the Vet bills. If I ever have another rat I will find a local breeder. They were among the best pets I ever had.
Read More Comments
Catherine Forman
1

found this helpful
In many ways, setting up for a pet rat is similar to preparing housing for other small furries -- rabbits, guinea pigs, or ferrets.
Read More...
Jess Hampton
0

found this helpful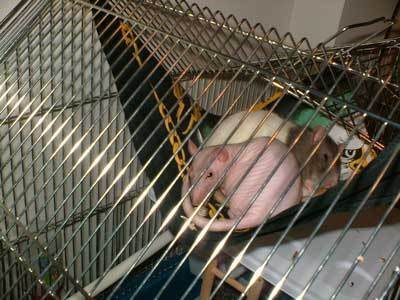 Pet accessories can be very pricey, and aren't always made of the safest or best-quality materials. Don't despair! Rather than let a pet sit in a boring cage, you can outfit your pet's domain with objects you have around the house.
Read More...
November 11, 2004
0

found this helpful
This website has a lot of information for people with pet rats. "The Rat Fan Club, founded in 1992, focuses on rats as companion animals.
Read More...
November 11, 2004
0

found this helpful
Trust Training: "If you have a baby rat who doesn't like to be held, remember that baby rats tend to be very active and often don't want to hold still to be held. Instead they want to run around and play and explore.
Read More...
Photos
Share on ThriftyFunCheck out these photographs. Click at right to share your own photo in this guide.
Bandit is a 1 year old rat, who we bought at the pet store. She loves to run around on the couch and in the bathroom. She likes climbing all over me. She is very friendly.
Rats get a bad rap. People automatically get squeamish when I say I have a rat for a pet. Rats are very clean animals. They are always washing themselves. They are affectionate and become attached to their owners like a dog or cat.
By Judy from Waterloo, IL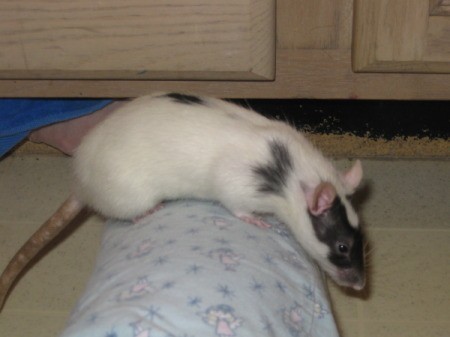 July 12, 2011
0

found this helpful
Bandit's name certainly matches her markings :-) What a cutie! I love rats! I still miss my buddy boy, Yodi, from way back in the early 70's! He was my very first pet when I moved out on my own.
Read More Comments
Lady is one year old and she is my Pet Rat. She was born to the pet rats I have at home. Lady enjoys playing with me and riding on my shoulder. She is the boss of all the other pet rats I have.
By Denise1955 from Lincoln NE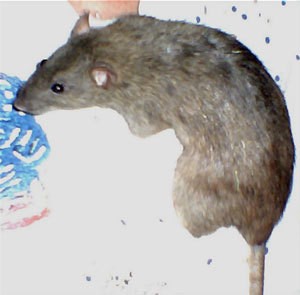 By guest (Guest Post)
October 31, 2006
0

found this helpful
She's darling! My mother had a pet white rat that she loved very much. Long, happy life to you both!
Related Content