Solutions: Cherry Pie Recipes
Read and rate the best solutions below by giving them a "thumbs up".
Nothing says summer like a good old-fashioned cherry pie made with freshly picked pie cherries from the farmer's market. Make sure you have some vanilla ice cream on hand!
Ingredients:
1 box prepared pie crust (2 crusts)
pie cherries, enough to make 4 cups when pitted
1 - 1 1/4 cups sugar
1/4 cup flour
milk or beaten egg to brush crust
extra sugar to sprinkle on crust
Directions: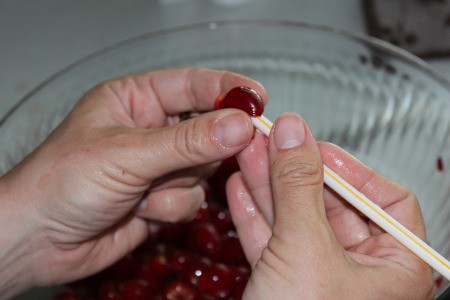 Wash, stem, and pit cherries. The fastest way to pit the cherries (I pitted 20 lbs. of pie cherries this year and tested several) is to remove the stem, insert a drinking straw into the stem "hole" and push the pit right out. I had a young assistant remove the stems for me, which saved a lot of time.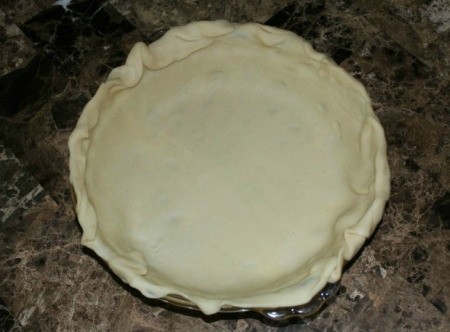 Preheat oven to 350 degrees F.
Press one pie crust into the bottom of a pie plate. Place pie plate on cookie sheet to contain spills.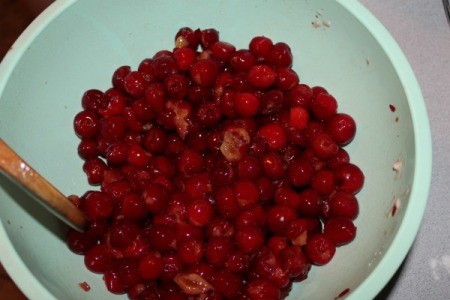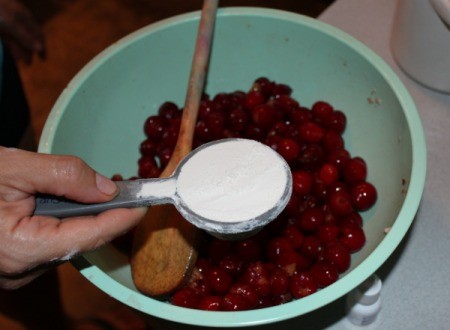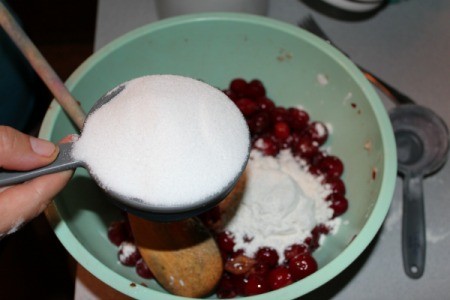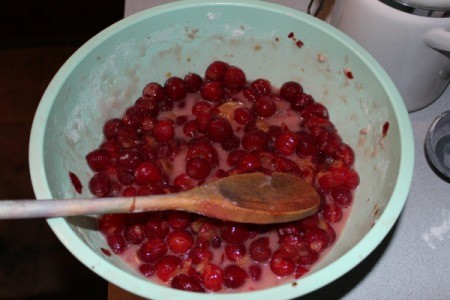 Mix pie cherries, sugar and flour in a bowl.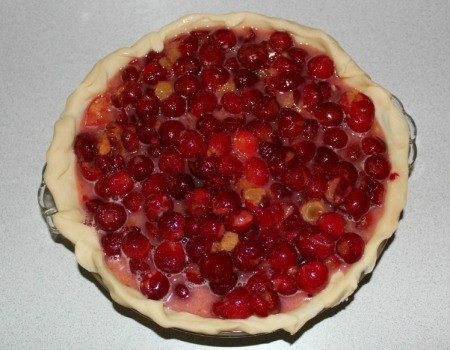 Place in pie crust.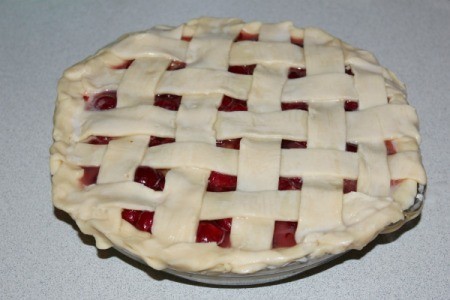 Cut second pie crust into strips. Arrange in a lattice pattern across the top of the pie. Brush with a little egg or milk and sprinkle with a little more sugar.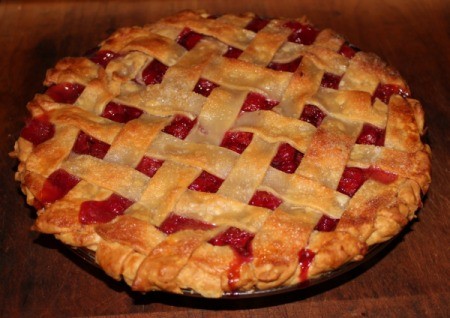 Bake for about 30 minutes or until crust is golden. Let cool and serve.
Source: Better Homes and Gardens New Cookbook
By Stephanie from Hillsboro, OR
Ingredients:
1 frozen regular pie crust
1 can cherry pie filling
1/4 cup flour
2 Tbsp. firmly packed brown sugar
2 Tbsp. butter
Directions:
Heat oven to 425 degrees F. Place cookie sheet in oven to preheat. Spoon cherry pie filling into frozen crust. In small bowl, combine flour, brown sugar, and butter until crumbly. Sprinkle over filling. Place pie on preheated cookie sheet. Bake for 35-45 minutes or until filling is bubbly. Serves 6.
By Robin from Washington, IA
Share Your Feedback:
Once you try any of the above solutions, be sure to come back and give a "thumbs up" to the solution that worked the best for you. Do you have a better solution? Click "Share a Solution" above!
Questions
Here are questions related to
Cherry Pie Recipes
.
Cherry Pie Recipe
I am looking for a recipe for fresh cherry pie. Thank you.
By Holly from Lancaster, WI
---
Most Recent Answer

By Indianone
06/29/2010
Here is a recipe from taste of home that got very good reviews:

Fresh Cherry Pie

Ingredients
1-1/4 cups sugar
1/3 cup cornstarch
1 cup cherry juice blend
4 cups fresh tart cherries, pitted or frozen pitted tart cherries, thawed
1/2 teaspoon ground cinnamon
1/4 teaspoon ground nutmeg
1/4 teaspoon almond extract

PASTRY:
2 cups all-purpose flour
1/2 teaspoon salt
2/3 cup shortening
3 to 4 tablespoons cold water

Directions

In a large saucepan, combine sugar and cornstarch; gradually stir in cherry juice until smooth. Bring to a boil; cook and stir for 2 minutes or until thickened. Remove from the heat. Add the cherries, cinnamon, nutmeg, and extract; set aside.

In a large bowl, combine flour and salt; cut in shortening until crumbly. Gradually add cold water, tossing with a fork until a ball forms. Divide pastry in half so that one ball is slightly larger than the other. On a lightly floured surface, roll out larger ball to fit a 9-in. pie plate. Transfer pastry to pie plate; trim even with edge of plate. Add filling. Roll out remaining pastry; make a lattice crust. Trim, seal, and flute edges.

Bake at 425° for 10 minutes. Reduce heat to 375°; bake 45-50 minutes longer or until crust is golden brown. Cool on a wire rack.

Yield: 8 servings.

Nutrition Facts: 1 serving (1 slice) equals 457 calories, 17 g fat (4 g saturated fat), 0 cholesterol, 153 mg sodium, 73 g carbohydrate, 2 g fiber, 4 g protein.

© Taste of Home 2009 Tasteofhome Logo
Related Guides
Related Posts