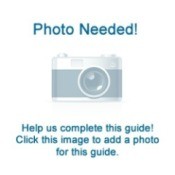 An interesting way to recycle tin cans is to make furniture. This guide is about making a footstool from juice cans.
Ad
---
Questions
Here are questions related to Making a Footstool from Juice Cans.
My mom used to make a stool out of juice cans would anyone have a thought on how this would go together?
I have some idea but would really like some input!
Thanks muchly!
Marnie
Ad
---
---
Most Recent Answer

By valery [13]09/29/2005
My gram used to make those stools also. And I thought it was her idea all these years. I remember them and loved them. I started one years ago and never finished it.
Does anyone have the instructions for making footstools out of large juice cans? These were made in the 1950's, as well as I can remember.
Joan
Ad
---
---
Most Recent Answer

By Sue08/03/2010
I bought a birdbath top in a sale, it was lovely, but I needed a leg to stand it on. I glued tin cans together with ''no more nails'', then I glued paper kitchen towels over them with PVA glue and water. Then I glued small stones to cover with ''hard as nails'' as well. It has been outside for three years and still looks brilliant. I hope this helps!
Solutions: Making a Footstool from Juice Cans
Do you have knowledge about this guide topic? Feel free to share a solution!