Coordinating Bedding with Walls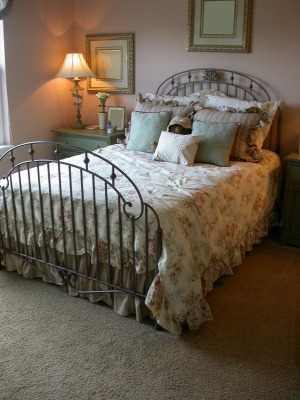 Depending on the color paint on your bedroom walls, you can choice sheets, pillows and blankets that make your room look best. This guide is about
coordinating bedding with walls
.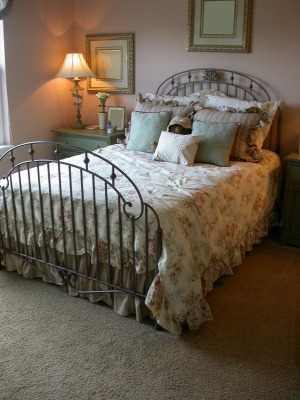 Questions
Ask a QuestionHere are the questions asked by community members. Read on to see the answers provided by the ThriftyFun community or ask a new question.
So, I am going to paint my bedroom a maroon color. I am so lost on what color of a bed comforter to buy. I thought about getting a maroon one, but I feel like that would be too much maroon. My curtains, dresser, mirror, and bed frame are all white! I was thinking of a maroon and white as well. But I kind of also like the idea of gold and white. I don't know. I am just confused. I am also confused on what type of pattern and style to get on the comforter as well. I need opinions!
March 10, 2016
0

found this helpful
A deep gold color with or without a subtle pattern, possibly in maroon, would be a good color to use with the maroon. This is a classic combination. Accent with pillow shams and accents using all 3 colors.
March 12, 2016
0

found this helpful
I was going to suggest a faded rose for the comforter. That might be a good idea if you want to keep the room ultra feminine. Then I decided to try Melody's suggestion. Nice!...and how about some rich cream and emerald accents? Rich!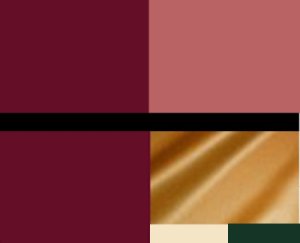 I am supposed to be moving and I'm getting my own room. When we move, I get to decorate it any way I want. This is the problem, I wanted to paint my walls lime green and hot pink but I can't find a bedspread, sheets, etc to match it. If you know any websites or stores that would help me please let me know. I really had my heart set on those two colors but I can't find any bedding to match, should I just give up or keep looking?
September 17, 2008
0

found this helpful
October 1, 2008
0

found this helpful
I am looking for a lime green and blue bedspread. Do you now where I can find one for a twin or full bed?
October 13, 2008
0

found this helpful
I have the same problem!! But I already painted my walls lime green and hot pink! I saw this website Wakeupfrankie.com but it was way to expensive. My dad said santa can`t afford that. I`m eleven.
November 20, 2008
0

found this helpful
I have the same ideas as you. believe it or not dELiAs acually has decent collection of bed spreads. Here's the link: http://store.de ?categoryID=1910
Star struck had lime green and hot pink in it and various colors. Good luck with designing, and hope yours turned out as good as mine!
Related Content
(article continues below)
Read More Answers
I bought a medium sage color to paint a bedroom. What colors will be good to go with this sage color on my walls (for the bed and window treatments)? The carpet is a medium grey.
By Barbara
September 6, 2012
0

found this helpful
Have you consider a peach or apricot? If the room is small, match the window coverings to the wall. Sage and gray are cool colors so a warm color will add visual interest and peach and apricot shades will go with both. Perhaps gray and the warm color as pillow covers on the bed as accents. If the amount of color is small, you could use a deep gray. As long as you stay with tints, tones and shades of these colors, you should be successful. Hope this helps.
September 8, 2012
0

found this helpful
When I was choosing paint and other decor, I found the Sherwin Williams website very helpful. You can change colors easily. Hope it's helpful.
September 8, 2012
0

found this helpful
I agree with the above post, but I was also thinking of perhaps yellow. Or something with the same color sage in a botanical print. Or go a little darker sage with some white so it's not too dark. Or, just plain white. One of the latest things I've seen is really pretty and very economical for window coverings (curtains) is painter's drop cloths. Just put in the grommits for the curtain hooks and it's gorgeous. Then you could buy some iron on trim to trim them out on the edges or bottom or top if you like. Google drop cloth curtains and I'm sure you'll get instructions. Hope this helps.
September 8, 2012
0

found this helpful
Perhaps a cranberry red. I think it would be just gorgeous with the sage, especially with fall coming and around Christmas! You can always go to a lighter color in the spring.
Read More Answers
Has anyone got any ideas what colour I should paint my bedroom, that will go with pale pink bedding and curtains? I was looking at a very pale pink from Dulux (Blossom white), but am not sure if this will be too much pink. Any ideas? This is the bedding:
By Maiseyg from UK
May 11, 2009
0

found this helpful
I think a pale taupe would look nice.
Pale sage green.
Soft white color.
Silvery gray.
I wouldn't do all pink though. Lots of clashing could go on.
If you can post a picture of your bedroom with the color paint you finally choose, love to see your results!
May 14, 2009
0

found this helpful
I'm a big fan of sage, or in this case you could do a deeper pink
May 19, 2009
0

found this helpful
Very pretty bedding. I would like the taupe or sage green.
May 19, 2009
0

found this helpful
My mother used a trick once and I've used it many times and it is so simple as to be hard to believe!
She painted the walls an off-white color. Then when she decorated the room the drapes she hung were the color that she wanted the walls to be. For instance, in my brother's room she hung blue drapes. The sun coming thru the drapes cast a blue tint to the entire room, including the walls!
In my room she did the same with pink. My walls had a nice pink color to them, simply from the sun shining thru the drapes!
Read More Answers
I am decorating my 2 year olds room and I just purchased new bedding that is pink and brown. I do not want to paint her room pink because my older daughters' room is pink. Does anyone have any suggestions on what other colors would go with this. Do you think a light purple would be ok? I don't know what to do. I have attached a picture of the bedding.
By Javoletta from NY
April 6, 2009
0

found this helpful
I think most any soft color would go nicely, pale green, yellow, blue, tan. I love the bedding--I think that color scheme could last for years!
April 8, 2009
0

found this helpful
I would paint the room a sage green. It would go nice with the pink and the brown. Would be a nice contrast so the pink and brown doesn't get overpowering.
April 8, 2009
0

found this helpful
You may think that I'm crazy, but a light gray would be really nice. I know most people would never pick gray for a childs room, but the bedding is so bright and high energy, I think the gray would look nice. If you look at your picture at the window, I don't know if that is the curtain rod or the window showing through above the curtain, but the gray looks great against the other colors. I would go a little lighter shade of the gray but not too much.
April 9, 2009
0

found this helpful
I'd go with something neutral like cream/beige. Love the bedding. That's adorable! PICO's gray idea isn't bad either. Then her next theme can be purple and gray. That would be cute. Pink walls would be way too much pink. If you want the bedding to be the highlight of the room choose a boring wall color.
Read More Answers
What color bedspread would go well with maroon colored walls and black furniture?
By Lauren from NY
December 2, 2009
0

found this helpful
A real popular combination used to be maroon/burgandy and pink. In fact occasionally I still see people in that color combination. You could also look for a print, stripe, or plaid that has that color in it.
December 3, 2009
0

found this helpful
I think you need to lighten it up since you have the black in there. I'd go for white or a cream, depending on which tone fit.
December 4, 2009
0

found this helpful
Gold
December 4, 2009
0

found this helpful
cream
Read More Answers
I'm also painting my mother's room this fall, the walls are going to be a light grey, and her carpet is a light and dark brown. What color bedding should I go with? I am looking for something not too expensive.
By Sarah from Indianapolis, IN
August 18, 2010
0

found this helpful
Brown/beige/gray are all neutrals. I have seen bedding in combinations of those colors. You could go with a striped comforter in brown/beige stripes and use gray sheets. Then to add a feminine touch you could add a couple throw pillows in a coral color that would go with both the grays and the tans.
August 21, 2010
0

found this helpful
The walls are a cool color and the carpet is a warm color, so you can choose either to complement them. If it were me, I would go with pale golds mixed with some rust colors for the warm. The cool colors I would choose would be blues and greens. Depending on the intensity of the gray on the walls to choose lighter or darker colors.
August 21, 2010
0

found this helpful
I think something in the peach or coral famly would be lovely.
August 21, 2010
0

found this helpful
Coral is good if with very little "orangey" tint. My personal favorite, and one I could live with a long time, would be dusty rose (medium value). Blues and greens would be too depressing in time, for me, anyway.
I have a black satin bed spread and almost magenta sheets to go with it. I need a color to paint my walls and then a color to paint the trim around my windows! Please Help!

Justine
January 2, 2005
0

found this helpful
I think a warm grey will be friendly with the black bedspread, but I find that I would like to see a nice offsetting tan on the walls. Some pictures with black frames and crisp white matte inside them would look sharp. I'd paint the trim white with some black and white or just white curtains to bring it all together. (Painting trim black scares me.) I'm thinking sharp, crisp and linear feel. Hope this idea helps!
March 13, 2006
0

found this helpful
In this setting I would use a light green of almost any shade...mint, sage, etc., just as long as it is light. The windows would be nice in white as it is easy to match white with anything. I would tend to use lace curtains, again in white, to bring a taste of France or Italy in the room...some black & white pictures on the walls & a nice Wicker mirror would be very beautiful as well.
Good luck! Patsy
October 3, 2007
0

found this helpful
I have got black satin bed sheets but im stuck on what other colour to use as my room is quite small?
November 12, 2007
0

found this helpful
Hi,
I have an L-shaped living/room dining room and I just painted one accent wall in the dining room and an adjoining accent wall in the living room a really deep Victorian Red. I already bought grey paint for the remaining walls but now feel that the grey is too dark. My doors and trim will be a very pale Vanilla Ice Cream colour (very light with a hint of creamy yellow. Can you plese help me with how I can lighten up the grey paint before I put it on my walls. Thank you.
Read More Answers
We just moved into a new home. Our bedroom walls are beige. The furniture is a dark espresso colour, and the rug is off white. What colour of bedding should I use?
By Shannon M.
August 30, 2011
0

found this helpful
Those are neutral colors, therefore any color you want will work with them.
August 31, 2011
0

found this helpful
I'd look for an offwhite spread that matches the walls with a bit of an espresso color in it, something that looks like paint was drizzled on it.
September 1, 2011
0

found this helpful
I agree that those are lovely neutrals, and you can go with whatever color you like. Sage green, burgundy, dark blue, soft blue; I would not go with bright or neon colors, but I think that the bed is the place to get some color into the room. Go with your favorite. Patterns with the brown and beige in them would be very nice.
What color walls can go with my brown and gold comforter?
By Patsy from Thomasville, NC
October 18, 2010
0

found this helpful
How about a nice taupe?
October 19, 2010
0

found this helpful
Cream?
Marg from England.
You are viewing the desktop version of this page:
View Mobile Site
.
© 1997-2017 by Cumuli, Inc. All Rights Reserved. Published by
ThriftyFun
.
Page
generated on March 24, 2017 at 5:24:24 PM on 10.0.0.72 in 2 seconds. Use of this web site constitutes acceptance of ThriftyFun's
Disclaimer
and
Privacy Policy
. If you have any problems or suggestions feel free to
Contact Us
.