Febreze does a good job of reducing unpleasant odors. However, if you use it often it can be expensive. Save money by making your own. This page contains homemade Febreze recipes (fabric freshener).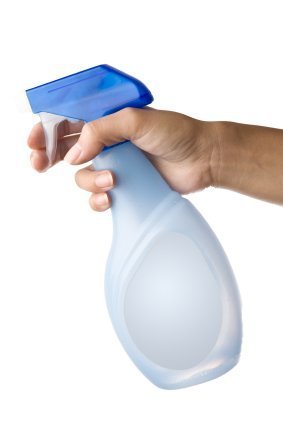 By stew 2
I have two dogs, three children, and a husband and sometimes in our muggy maritime weather our home can get a little musty smelling. Febreze does not cut it. I find that it will freshen but the smell only lasts a few hours and with our very humid environment, Febreze does not dry. So I came up with this great home-made Febreze. It really works. I use it in my vehicles as well. All you need are some few simple products that you should already have in your home.
Ingredients:
1 part baking soda*
1 part fabric softener (Gain has a great smell)
2 parts warm water
Directions:
Mix those three ingredients and there you go, your own home-made Febreze. The fresh smell lasts a long time, plus it is a bit of a money saver on your wallet, especially with three kids and two dogs. Enjoy!
By coville123 326 89
Febreze can cost up to 8.00 a bottle. Try this homemade fabric refresher. It works great on pet smells too. Just use an empty spray bottle, add a cup of water, 1 tsp baking soda, and one tablespoon of fabric softener. Shake well. Spray clothes, furniture, and carpets. It works wonders. I love the stuff.
If you're looking for a really cheap, but effective alternative to Febreeze, try this: Fill a spray bottle with 1/4 parts fabric softener to 3/4 parts water.

Works just the same. I stumbled upon this tip when I ran out of Febreeze once and couldn't get to a store. I've been using this solution ever since.

By sbb1 from Umm al Quain, UAE
Materials
spray bottle
2 Tbsp. Purex crystals
2 Tbsp. rubbing alcohol
Directions
Mix with 1-2 cups of hot water, enough hot water to fill spray bottle. Shake bottle well and wait till crystals dissolve. This makes your home smell wonderful.
By Scarlett from Murray, KY
By Sally J. 1 1
One cup warm water
One tsp. baking soda
One (or two) tbsp fabric softener of your choice
Mix in spray bottle and spray to your hearts content.
Delightful!
Source: Money saving life hacks
How do you make homemade Febreze?
By Angella
---
Best Answer
February 16, 2012
Don't. Febreze just masks the smell despite what their amazing animations depict. You know what I mean when you have that one item, that despite being sprayed a million times, still smells. Invest in a steam cleaner. A portable one. Maybe 30 or 40 bucks. It won't leave your home smelling like flowers (candles or plug ins are a good solution) but it'll destroy the odours and most importantly, it'll actually clean plus sanitize as a bonus.
They're great for cleaning furniture as they penetrate deep down. You'll save a bundle on dry cleaning on it's own. I mean, you will have to actually dry clean items once in a while but I can wear a suit 7 or 8 times before I take it in because I steam the pants/jacket once I get home so it's fresh before I even stick it back in the closet.
Remember to keep the actually steam cleaner itself clean too. The water from your tap will leave calcium build-up and eventually start to smell. CLR once in a while will deal with that problem nicely.
By judy oliver 13 27
Does anyone have a recipe for homemade Febreze?
By Judy from Ontario, Canada
---
Best Answer
Here is how to make Faux Febreze:
Faux Febreze
1 1/2-4 tablespoons ultra downy clean breeze fabric softener
25 ounces water
32 ounces spray bottle, new and clean
Put Downy and water in bottle and spray on furniture, carpeting, pillows, shower curtains...etc.
By PICO
By Mary G. 1
I have a sample of Febreze; how can I make it myself?
By Mary G.
---
Most Recent Answer
I have a small laundry shop business and I use only Downy for making clothes smell good, but the problem is the smell of the clothes lasts only 2 to 3 hours.
By Gretch from Philippines, Dipolog City Zambo del Norte