Removing White Film From Dishes
Dishes cleaned in a dishwasher can develop an unsightly buildup of white film. This is a guide about removing white film from dishes.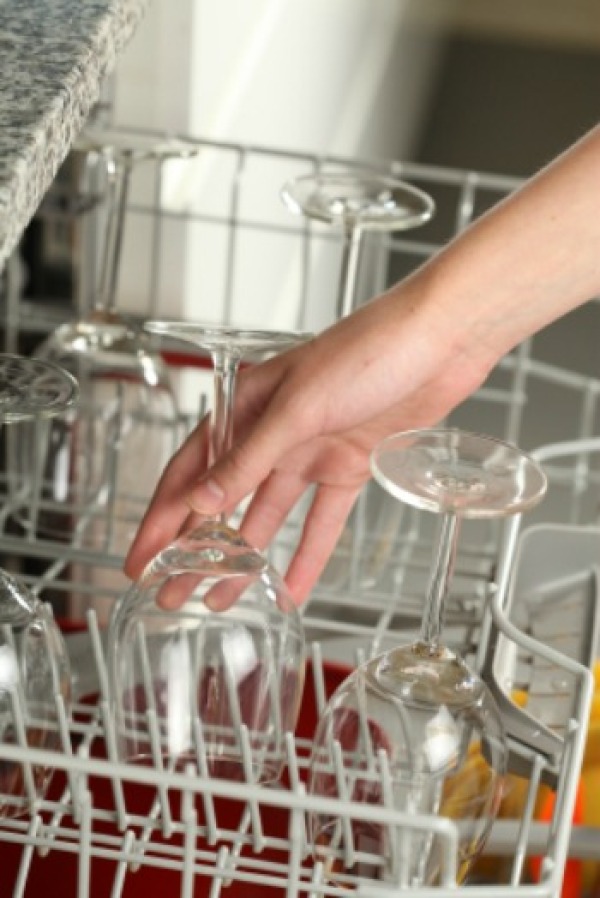 Filter

: All Articles
Sort

: Relevance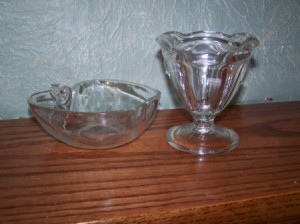 It was either throw out my apple shaped dish, and several others if truth be known, or figure out how to get that ugly white film off of them. Elbow grease is not my favorite way of doing anything so desperation took over.
I read everything I could and citric acid kept coming up. Well Fruit Fresh is basically citric acid and I happened to have some so I gave it a try. I put around 2 tablespoons in 4 cups of cold water and immersed my apple dish in it, 5 minutes later I checked it. I couldn't believe my eyes it was sparkling clear. No elbow grease needed. I dried it and put it in the cupboard looking like new. You must try it to believe and save your elbows!
By Ann from Loup City, NE
I have been using Palmolive dishwasher liquid in my dishwasher. I have noticed that my dishes are coming out with a white film all over them. I contacted our local water company. They told me that the problem is not with the water. The problem is with the phosphates being removed from the dishwasher soaps.
I have checked the different brands of dishwasher soaps, both powders and liquids, and they all seem to have the phosphates removed. Since the phosphates have been removed, what can I do to get the dishes clean and free from the white film when the dishes come out of the dishwasher? Thanks for your help.
By Janet from Joplin, MO
August 9, 2011
1

found this helpful
Here's another solution. CitriClean of Florida also makes a powder that you add to each wash cycle. It's all natural and contains no phosphate. The nice part is that you use 1-2 tablespoons of CitriClean and only 1 tablespoon of your normal detergent. I use the cheapest store brand detergent and it works great with CitriClean. Dishes and the inside of my dishwasher look like new again.
November 22, 2011
0

found this helpful
My mom had the problem with white residue on her glasses. She tried the vinegar trick but it didn't work. She found a product that did the trick. It was a Finish product called "Quantum". It looks like a square yin yang with a red ball in the center of it. She has only had to use it three times in the past two months. Use them as needed I guess. Looks like you use one and it cleans things up for a few weeks until you need another.
April 5, 2016
0

found this helpful
Buy Lemi Shine and add to your dishwasher detergent. If terrible the first time you may have to soak in sink with water and Lemi Shine. Worked for me.
I use Cascade packs. I also use Jet Dry rinse agent in the rinse receptacle. My dishes have a white film on them. How do I get rid of the film?
By Toni M
October 10, 2012
0

found this helpful
I had the same problem recently and I couldn't get the white off the dishes. Here's what I did, I put all the glasses in the top rack and spaced them out. I put all the plastic kids dishware that got ruined in on the bottom rack plus some other dishes that got ruined. All evenly spaced (don't overload). I ran a "normal" wash with NO heated dry. I started the wash and waited for it to fill. I added 1 Cup of Vinegar and ran it. I did that twice and all the dishes are completely restored. I did have to do another wash for just the glasses that had been totally ruined by using LemiShine Machine Cleaner and followed the directions for a regular wash (not an initial wash). The vinegar did a fabulous job on the glasses, but I wanted them to sparkle again! So I followed up with the LemiShine. You cannot use lemishine on anything other than GLASS, or it will get ruined. So follow the directions. I know I'm late to this conversation, but this saved me hundreds of dollars on replacing what I thought was a broken water softener... turns out my hubby let the salt run out... oops! Oh well! Hope this helps! :D
March 24, 2013
0

found this helpful
I had the same problem with the white film. I was told to get a water softner. The small town where I live put in a new water system and I was told they had to turn the main water softner off. I never did get a water softner, as I don't have well water. As soon as they turned it on my dishes started coming out crystal clean.
May 14, 2016
0

found this helpful
Throw 1-2 tablespoons of Country Time lemonade (powder) in the bottom of your dishwasher. Turn washer on. You will not believe how quickly the citric acid from the Country Time resolves the issue. (A little trick from a friend who's a plumber!)
What causes white residue on dishes after washing in a Kitchen Aide dishwasher? It does not wash off; I must use SOS or a scratcher to remove it. (I am using Cascade packets.)
By Patty A.
November 22, 2011
0

found this helpful
Fill dishwasher with residue dishes. Pour 1 cup white vinegar into the bottom of the dishwasher and run a normal wash cycle. The vinegar naturally dissolves any hard-water residue or film without harming the dishwasher or dishes. Add the vinegar to the dishwasher cycle every three runs or so, as needed to combat white residue. If you have severe hard-water issues, use the vinegar every time you run the dishwasher, especially when washing glassware.
November 28, 2011
0

found this helpful
I agree with the previous poster; it sounds like hard water residue. Use vinegar to get rid of it. I used to put a cup of vinegar in the last rinse. You could also try different detergents. There may be a different kind that works better.
December 9, 2015
0

found this helpful
1st STOP using those packets! They are terrible; they RUINED my pots & had to throw them out. Even regular detergents may leave some residue but nothing like those horrid packets! For that other film, you can try vinegar, or I prefer the citrus based products - they not only work, for *slight* film, they smell great! Also you may want to read what someone wrote above, about phosphorous! It's amazing to think that we are suffering the consternation & added expense dealing with this issue, for the negligible effect on the environment that could have easily been handled by processing at the sewage plant (& probably should have, for there's other contributors than just dishwashing detergent!) while our environment is being polluted by the TONS by big AG.
I have an old dishwasher and there was always a film on glasses. LemiShine worked, but was too expensive for the amount to use regularly. One day I bought Sunlight Lemonoxi complex powder. "No more film on the glasses."

This same company makes Sunlight liquid and it works too. Now, since that was 3 of their dishwashing products which worked well, I am looking at all their products - one of which is Wisk laundry detergent which Consumer Guide rated as high as Tide - so I will try that and it is cheaper than Tide!
Everytime I run the dishwasher to clean my dishes, they always come out filmy with etching? We've tried several different dishwater tabs, but nothing helps. Why is this and are my glasses ruined now?
By Trish from Northfield, MN
August 1, 2010
0

found this helpful
Try Lemi-Shine. It's in the dishwasher section. It's a dry powder type stuff. It is especially good if u have hard water. I had the same problem and my dishwasher was brand new. Was told about about his and it works great!
August 2, 2010
0

found this helpful
Clean your dishwasher with vinegar or CLR which you can purchase at the hardware/grocery store. Hard water. Make sure you wash when you know your household use of soft water is good. We forget aftet alot of loads of clothes, showers.
August 9, 2011
1

found this helpful
Search for CitriClean of Florida. They make a powder that you add to each wash cycle. You need to use only 1 tablespoon of the cheapest store brand detergent plus 1-2 tablespoons of CitriClean. So your cost per wash does not increase! All natural product that contains no phosphate.
All of my clear glass drinking glasses have a film on them from the dishwasher. I have changed detergent from Finish to Cascade, but no help. What else can be done besides hand-washing?
Thanks.
By Nolasandy
March 10, 2013
0

found this helpful
It sounds like you have hard water, the only thing that helped me, was to get a water softener. Before I had the money to do that, I never let the dishes go through the dry cycle, and I added sea salt to the rinse cycle. This helped, but did not eliminate the problem. Do you have a "rinse aid dispenser"? To save money instead of adding Finish or Jet Dry, add vinegar.
March 11, 2013
1

found this helpful
Try using white vinegar in rinse cycle.
Related
© 1997-2016 by Cumuli, Inc. All Rights Reserved. Published by
ThriftyFun
.
Page
generated on September 21, 2016 at 11:09:19 AM on 10.0.1.251 in 3 seconds. Use of this web site constitutes acceptance of ThriftyFun's
Disclaimer
and
Privacy Policy
. If you have any problems or suggestions feel free to
Contact Us
.