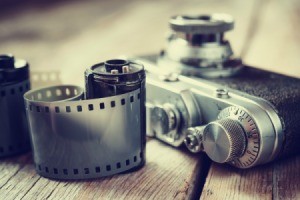 I have some old negatives that I would like to get developed and I can't find any place that does that anymore. Does anyone know of a place I can send them? Thanks so much.
By Jan from Springfield, MN
Answers

Maryeileen
Bronze Request Medal for All Time! 59 Requests
November 16, 2010
0

found this helpful
Best Answer
I took 2 rolls of film to Walgreens within the past 6-8 months and they were able to be developed.
I've used York (MCW posted their link below) and also Clark Color Labs:
www.clarkcolor.com/.../welcome
At the bottom under "Our Services" you can click on "Send in film".
Answer

this Question

I have old roll of camera film that has not been developed. Some are from when my children were young. My son is now 42 and my daughter died at 35. Can I get an address where to send these to get developed?
Answers

Judy
Gold Post Medal for All Time! 677 Posts
August 25, 2018
0

found this helpful
You could go to this company. thedarkroom.com/.../

Pghgirl40
Bronze Feedback Medal for All Time! 196 Feedbacks
August 25, 2018
1

found this helpful
You have my sympathy on the loss of your daughter!
Since this film has precious photos, go local first if you can so you can hand deliver and hand pick up with no risk of the dreaded USPS mangling your precious memories.
Does your Walmart or CVS still develop film? Our CVS still did last I looked a year or so ago.
This list (LINK AT BOTTOM OF MESSAGE) has a bunch of places in cities around the country where you can go in person (and a few mail away which would be my solution of last resort)...since you didn't say where you are, maybe one of them will be local to you!
Good luck and G-d bless!

August 25, 2018
0

found this helpful
I agree that it would be best if you could have the processing done locally rather than a mail-in site/company.
I have had "found" 35M film developed recently at my local Walmart so I believe you may still be able to have Walmart or one of the other stores do yours.
Just be prepared if the condition and scope of the pictures do not hold up to today's pictures. Some of my pictures were good but some were disappointing. Hopefully all of yours will turn out great.

15mhhm15
Diamond Post Medal for All Time! 1,298 Posts
August 25, 2018
0

found this helpful
Yes stores still develop film.
I got it done at CVS, it does take about a week.
You can check your area (zip code) www.cvs.com/.../film-processing

Jess
Silver Post Medal for All Time! 267 Posts
August 27, 2018
0

found this helpful
Look for professional photo supply stores in your area or in the nearest big city. There are still many photographers who use film. I got my husband an older camera and we were able to purchase the old film and get it developed at Pro Photo Supply in Portland, OR.
If you don't have access to any in your local area, you might try Costco. They do send their film out but they have great customer service. I'd trust them much more than someplace like Walgreens or CVS.
Good luck, I hope there are lots of great past memories stored on that film.
Answer

this Question
I am looking for a source to have old black & white negatives developed into prints. Also, I have a Kodacolor-X CX 135-20 Film, that I would like to have developed but can't find a place where they will develop it.
Read More...