Instead of recycling or throwing out your glass bottles, there may be another way you can use it. This is a guide about reusing glass bottles.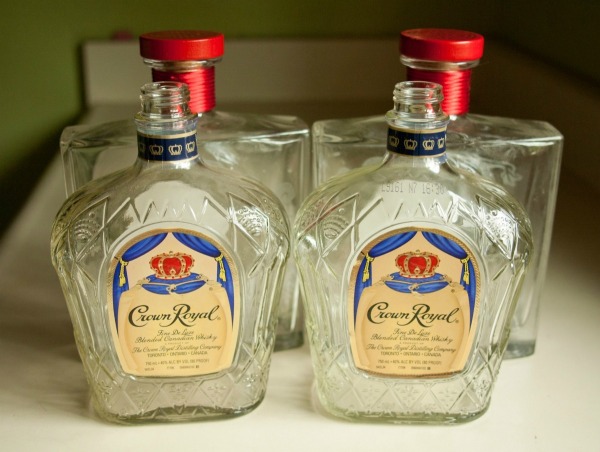 Filter

: All Articles
Sort

: Relevance
The economy has affected many of us in the last couple of years. Trying to shop for a family of five and stay within budget isn't easy sometimes, especially when you are trying to buy healthy items that everyone will like.
Sometimes it is tempting to buy soft drinks as a treat because they're on sale, but I try to avoid them. I decided to try the bottled teas instead. They are more expensive, but because they are glass, I wash them with a bottle brush and refill them with filtered water.
I keep them in the fridge so the kids can grab them anytime, and as a result, they're drinking more water. I tell them to put them in the sink to be rewashed and used, so we aren't littering landfills with plastic water bottles.
It might just be me, but the water tastes so much better out of glass bottles!
By Jeannie from Valdosta, GA
Recycle standard size, screw-cap soft drink bottles for your family. I have found using the screw-cap soft drink bottles are wonderful for taking drinks with me to work for my small office refrigerator. They freeze very well and are great for car trips.
Does anyone know where I can purchase 1 gallon "glass" bottles that I can take to the grocery store to refill with water? I've been reusing Gatorade bottles, but I'm concerned about using the plastic bottles over and over.
I've been cleaning them with vinegar, but I'm not sure if that's such a good idea. I'd like to use glass, because it's easier to clean.
By Betty
Answer
Was this helpful?
Helpful?
Yes
I buy juices and cider at our health food store in glass gallon jugs. They cost more, but I also reuse those glass jars.
Reply
Was this helpful?
Helpful?
Yes
Read More Answers...
Are there any good uses for the little bottles that contain hot sauce when empty?
By Freckles
Answer
Was this helpful?
Helpful?
Yes
I make hot sauce and put in back in bottle.
Reply
Was this helpful?
Helpful?
Yes
Read More Answers...
What crafty thing can I do with small glass syrup bottles? Also medium size oak leaf shaped bottles. Thanks.
By HJB
Answer
Was this helpful?
Helpful?
Yes
How's about a Macrame plant hanger? It looks beautiful with a plant inside.
http://pinterest.com/dianaoz/diy-projects-to-try/
Reply
Was this helpful?
Helpful?
Yes
Instead of paying for decorative bottles for my oil and vinegar, I use empty wine bottles. After washing them and letting them dry, I fill them with olive oil or vinegar and top them with plastic liquor pourers for handy use. They work (and look) great.
By duckie-do from Cortez, CO
Comment
Was this helpful?
Helpful?
Yes