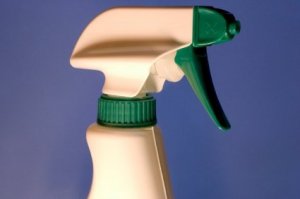 Kitchen fires, candles and other occurrences can leave smoke residue on your walls. This is a guide about cleaning smoke off walls.
Ad
---
Questions
Here are questions related to Cleaning Smoke Off Walls.
Hello, Can some one help me? I have a smoke stained wall. Is there any thing that can get it out? Thanks raven46588
Ad
---
---
Most Recent Answer

By Gary (Guest Post)10/21/2008
You have to use oil based Kilz, not the latex. The stain will bleed through the latex Kilz. I learned this the hard way, after 3 coats of latex.
I recently had a house fire, what is the best way to clean heavy smoke damage on my walls, ceiling and hardwood floors?

Virginia Owens
Ad
---
---
Most Recent Answer

By Sylvia (Guest Post)04/04/2008
I need some help on repairing our house from a fire and we are just settling with the insurance company but alot of the money is being held and the house has sat for about 16 months with nothing done until Jan of 2007 we have gutted all the rooms where the fire started and need to seal walls to paint and clean everything alot is being thrown away pls any help would be appreciated and where can I buy product to seal and clean and can carpet be cleaned after a fire it was just installed brand new before the fire?

Thank You and God Bless
Sylvia
Is there an easy to clean candle smoke from walls and ceilings?
By Carol
---
Most Recent Answer

By Frugal Sunnie [11]01/14/2012
A solution of half vinegar, half water will clean the soot (and nicotine, other stainings) from your walls, and has the bonus value of freshening the air as well. Be sure to wash the ceilings too.
I have tried without success to remove smoke stains from a white electric range. When using the broiler and when the stove is turned on for self-cleaning, smoke comes up through the oven onto the white backside of the range. Nothing I've used so far including Soft Scrub will remove it. I'd appreciate any suggestions.
By fritzlouise from Ft. Myers, FL
---
Most Recent Answer

By Sharon Cross [12]09/18/2009
I'm wondering if oven cleaner would remove the stain. Also try Mr. Clean Magic Eraser. Rubbing really hard when using it!
How do you get smoke stains off the walls from the fireplace?
By Jenny
---
Most Recent Answer
By Sandi/Poor But Proud [422]03/13/2010
TSP is Tri Sodium Phosphate. It's amazing for cleaning years of smoking off the walls, so it will work for this. Good Luck!
How do I clean smoke from walls after a kitchen fire?
By rabbit [1]
I am cleaning walls that have been smoke covered. I left a pan on the stovetop and smoked out the house. I would like to know what to use to clean smoke off?
By Louise
Solutions: Cleaning Smoke Off Walls
Do you have knowledge about this guide topic? Feel free to share a solution!
Archives
Thrifty Fun has been around so long that many of our pages have been reset several times. Archives are older versions of the page and the feedback that was provided then.
I am helping clean a 50 year old house that has severe smoke stains from a fireplace. The painted ceiling and walls of the living room are covered in a combination of dust, smoke from the fireplace, and soot. We are currently trying to get it off with sugar soap, but it doesn't seem to be working. The stains have been there for a while as the walls and ceiling haven't been cleaned for a number of years. If anyone has any low cost hints, it would be much appreciated.
Pegs
---
RE: Cleaning Fireplace Smoke Stains off Walls and Ceiling
Tri sodium phosphate otherwise known as TSP can be purchased at any hardware store and should remove smoke stains from your walls. Be sure to wear rubber gloves when applying TSP as this is very caustic.
sewingmamma (07/15/2005)
By sewingmamma
RE: Cleaning Fireplace Smoke Stains off Walls and Ceiling
Use Krud Kleaner available at Home Depot. Easy and effective. Will also clean oil spills on driveways, etc. (07/16/2005)
By ED
RE: Cleaning Fireplace Smoke Stains off Walls and Ceiling
TSP does not work on fireplace smoke stains on painted walls. I tried many options, but found that vinegar worked the best. All of them required a lot of elbow grease. Be prepared for sore shoulders no matter what product you use. Painting is faster. (01/17/2009)
By Mel