Kitchen fires, candles and other occurrences can leave smoke residue on your walls. This is a guide about cleaning smoke off walls.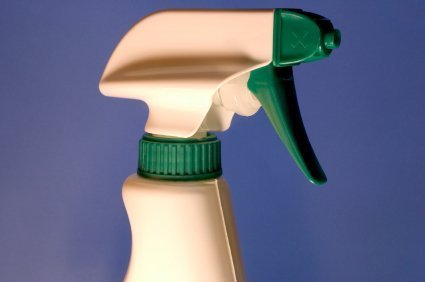 Filter

: All Articles
Sort

: Relevance
How do I clean smoke from walls after a kitchen fire?
June 5, 2015
0

found this helpful
I can tell you how I would do it. First, I would get a fan large enough to keep the area well ventilated, place it where it is most effective and turn it on. Next, I would fill a large, clean, empty spray bottle with household ammonia. Add nothing to the ammonia, certainly not bleach. Any type of cleanser added would just cause you to have to rinse and would not improve the effectiveness of the ammonia.
With plenty of clean rags handy, start spraying the ammonia at the bottom most area of smoke damage. You will quickly learn just how much to spray and how many seconds to wait before wiping. It needs to stay on the wall 2-3 seconds, but not long enough to run down the wall.
From this point, work your way up the wall, either rinsing your rag in clear water often or switching to an unused one. How much ammonia, time and labor is involved depends on the amount of damage.
Is there an easy to clean candle smoke from walls and ceilings?
By Carol
January 13, 2012
0

found this helpful
Can't help with cleaning, but have two suggestions for prevention in future. When anyone is smoking 1. light a candle nearby, the flames attract the smoke and makes it disappear, and 2. put/leave out a dish or cup of vinegar, it also attracts the smoke, you can tell because it turns black on top, when completely black, time for a new bowl.
January 14, 2012
0

found this helpful
A solution of half vinegar, half water will clean the soot (and nicotine, other stainings) from your walls, and has the bonus value of freshening the air as well. Be sure to wash the ceilings too.
I have tried without success to remove smoke stains from a white electric range. When using the broiler and when the stove is turned on for self-cleaning, smoke comes up through the oven onto the white backside of the range. Nothing I've used so far including Soft Scrub will remove it. I'd appreciate any suggestions.
By fritzlouise from Ft. Myers, FL
September 12, 2009
0

found this helpful
I have the same problem about the smoke stains on my stove. I have tried everything I can thank of and so far nothing has worked. I hope someone knows something that will take it off. The stove is a real nice looking stove but this just ruins it.
September 14, 2009
0

found this helpful
Go to a good paint store and ask for 'Whiting'(it's a very fine powder typically used for thickening paint). It is also used as a polishing ingredient of Auto Waxes (the 'white powder' residue). It will not scratch porcelain or glass. Use a damp microfiber or terry cloth rag, saturate with liquid soap. Dampen the stain, sprinkle Whiting on, and then gently rub away the stain. The only way you can scratch the stove is to use a rag that will scratch it. Don't have to be rough; gently rubbing will suffice. Also excellent for removing stains on dinnerware, etc.
September 18, 2009
0

found this helpful
I'm wondering if oven cleaner would remove the stain. Also try Mr. Clean Magic Eraser. Rubbing really hard when using it!
How do you get smoke stains off the walls from the fireplace?
By Jenny
March 13, 2010
0

found this helpful
TSP is Tri Sodium Phosphate. It's amazing for cleaning years of smoking off the walls, so it will work for this. Good Luck!
I recently had a house fire, what is the best way to clean heavy smoke damage on my walls, ceiling and hardwood floors?

Virginia Owens
May 29, 2005
0

found this helpful
The primer would be either Kilz or Binz and should be available at most hardware/paint stores, but repainting is not always necessary for smoke damage. These sealant-type primers also help cover mildew.
June 3, 2005
0

found this helpful
1st when cleaning walls and ceilings, with flat paint, dry chemical sponging is performed first. With an eggshell or glossy paint, use spic and span and water, and wipe all ceilings down. Then use Bin Zinser 123 latex paint for a primer, then paint with your final finish coat of paint (might be 2 coats). If you dont clean, before you paint, you are wasting your time and money. Read the paint can labels:)
July 20, 2005
0

found this helpful
How do I get rid of the stains and the smells
April 4, 2008
0

found this helpful
I need some help on repairing our house from a fire and we are just settling with the insurance company but alot of the money is being held and the house has sat for about 16 months with nothing done until Jan of 2007 we have gutted all the rooms where the fire started and need to seal walls to paint and clean everything alot is being thrown away pls any help would be appreciated and where can I buy product to seal and clean and can carpet be cleaned after a fire it was just installed brand new before the fire?
Thank You and God Bless
Sylvia
Read More Answers...
Hello, Can some one help me? I have a smoke stained wall. Is there any thing that can get it out? Thanks raven46588
March 13, 2006
0

found this helpful
i smoke and i can not get the smoke stain off my walls
July 13, 2007
0

found this helpful
i need some one to give me a idea on what to use to get smoke from a fire off my walls.
please help!
July 15, 2007
0

found this helpful
Wash the wall with Hot soap and water and then go over it with a Mr. Clean magic eraser
October 21, 2008
0

found this helpful
You have to use oil based Kilz, not the latex. The stain will bleed through the latex Kilz. I learned this the hard way, after 3 coats of latex.
Read More Answers...
I am helping clean a 50 year old house that has severe smoke stains from a fireplace. The painted ceiling and walls of the living room are covered in a combination of dust, smoke from the fireplace, and soot. We are currently trying to get it off with sugar soap, but it doesn't seem to be working. The stains have been there for a while as the walls and ceiling haven't been cleaned for a number of years. If anyone has any low cost hints, it would be much appreciated.

Pegs
Answers:
Cleaning Fireplace Smoke Stains off Walls and Ceiling
Tri sodium phosphate otherwise known as TSP can be purchased at any hardware store and should remove smoke stains from your walls. Be sure to wear rubber gloves when applying TSP as this is very caustic.
sewingmamma (07/15/2005)

By sewingmamma
Cleaning Fireplace Smoke Stains off Walls and Ceiling
Use Krud Kleaner available at Home Depot. Easy and effective. Will also clean oil spills on driveways, etc. (07/16/2005)

By ED
Cleaning Fireplace Smoke Stains off Walls and Ceiling
TSP does not work on fireplace smoke stains on painted walls. I tried many options, but found that vinegar worked the best. All of them required a lot of elbow grease. Be prepared for sore shoulders no matter what product you use. Painting is faster.
(01/17/2009)

By Mel