I need help with a birthday gift for my 80 year old mom. She's out of state so the item would have to be shipped. She has everything and not much room.

Thanks,
Sara from Phoenix
Ad
---
Recent Answers
Here are the recent answer to this question.

By Nancy (Guest Post)02/05/2009
My mom is turning 80 next month, we are having a party for her. All the kids are going to Idaho to see her, this is all a surprise. I am making her a dvd, using pictures of all the kids, grand kids and great grand kids. I am starting with pictures of when we were all little and living at home. This is from the family, now for me, I don't know what I am getting her.

By Linda (Guest Post)12/19/2008
We like to give gift certificates for her to get heating oil because it's so expensive to heat the house. Depending on type of heat, prepay electric or gas bill.

By slodge (Guest Post)12/19/2006
For my grandmother we just purchased pre-made meals. You can find local businesses that make them just about everywhere, now. They both enjoy a full course meal but have a hard time cookiing. These meals are sort of like TV dinners - only they are great!

By laurie01/25/2006
My Mom will be 84 next mo. I put a lot of pictures on my yahoo page..A friend printed some for me when I sent her the album....I think I will look for a clock to fit the picture.....Glue it on the clock face.(you can use decorative paper behind the picture if you would like...search the net for old time pictures or other back ground use your printer)

With this idea She will have a kitchen clock with a rememberance of a good day with her grand and great Grand Kids.....

I'm really really lovin'g digging through thrift shops.....but I think in this instance a nice cheap one from Walmart or one of those stores is in order...It depends upon the quality and price....

For those of you with Mom's or Dads who are older and still at home.....dollar store has recieving blankets made of outing flannel.....they are great for "draw" sheets To place on the sheet where Grandma sits....or settles in....a lot of times they are not as "able" with their personel hygiene as they used to be...as we age our hands get stiff...cleaning ourselves after a bathroom break is not as easy as it used to be...with these little nifty stay in place blankets,a mess is so easy to clean up..just pick up the blanket and drop it into the washer.....no more embarrassed Grandma...and they won't cause bed sores for those who are in bed a lot...They don't shift around on the bed and wrinkle and they are sooo soft....They come in many colors...get several..cause after we age our bladders are not as good as they used to be.....

By Holly01/24/2006
Sara - A great gift for your mom would be a soft fleece tie blanket. Everyone needs blankets, right? You can even have a custom blanket made for her. Go to this site:
www.mysoftblanket.com
They're very affordable & the quality is great. Good luck!

By Claudia- MD (Guest Post)01/24/2006
Along the same lines as the suggestions about disposable gifts- you might give lovely scented soaps of body lotions, candy, food like packaged cheeses, nuts. Others: movie passes, restaurant gift certificates, day at a spa, a plane ticket to visit you (if that's not too pricey.)

By Diana (Guest Post)01/20/2006
How about soliciting 80 memories/thoughts from friends, relatives and neighbors and compiling them into a book (three ring binder with leters in plastic sleeves, or print on decorative paper and have bound at copy store, pass around a journal and have peopel write the message in it)
add sticker, photos, etc
a keepsake!


By Holly [349]01/20/2006
Gift certificate to a restaurant. That's what I do for out of towners who 'have everything'.
Or a magazine subscription if you KNOW what they like.
Or, a gift of food, coffee, tea, that will fit in with their diet.



By Sherry Kassler [1]01/20/2006
Hello Sara! My Mom just turned 80 this month. We had a nice birthday party for her. What I did was make her a "no sew fleece blanket". Everyone likes something to throw over them when just sitting around. It was the easiest thing to make and fun. If your interested, go to www.womenbygrace/home006.html. The instructions are there. And they are fast to make and not expensive. I made my mother's in one afternoon. I have made three of them now and everyone loves them. We really are blessed to still have our Mother's, aren't we.

By Becki in Indiana (Guest Post)01/20/2006
For the person who already "has everything", if they have a particular "cause" that is near and dear to their heart, make a donation to a charity in their name. For example, if Mom loves animals, donate to a local animal shleter, or to the national Humane Society. If she loves theater, donate to a local community theater group. If she lost a loved one to a particular disease, donate to an organization that fights it -- such as the American Cancer Society, American Lung Association, etc. When you make your donation, tell the organization you are making the donation in honor of your mother for her birthday, and give them your mom's name & address. They will send her a note (with no dollar amount mentioned) and let her know the donation was made.

By Doggy (Guest Post)01/20/2006
If you can afford to have a portrait done from a picture, what Mom wouldn't treasure a painting of her family, perhaps from days gone by?

Maybe, a Scrapbook of memories? A crossed stitched favorite poem you shared? Most moms treaure things from the hands of their children, especially when they have "everything" else.

By Marlene (Guest Post)01/19/2006
What I used to do with my mom and my father in law when they were both still living was to go to the grocery store and look for "new" items - different varieties of jams and jellies, they both liked sardines, etc. and crackers went well with that, the snack pack puddings are always a favorite, maybe different kids of pickles, old time candies, small packages of elder kinds of cookies, etc. Also different versions of soups and stews - these boxes became favorites and they'd report to me what they liked and whether or not they'd buy more, etc.

By jojo (Guest Post)01/19/2006
How about a magazine subscription (this gift would give for a whole year!). My nan used to love reading fashion and food articles in magazines and these can be passed on when finished with, so won't create clutter if there's not a lot of room. And maybe include some hot chocolate or tea and cookies which could be used while having a good old read :)

By loretta breedveld01/19/2006
Hi, Send her disposible gifts like: her favorite cookies, candy, tea, etc. Things that she might not spend the money on for herself. Loretta

By Nancy [3]01/19/2006
My Mother turned 81 today! Her name is Beatrice and we call her Bea so we give her a lot of bee items. Most are cute, display-type stuff, pretty but not very useful. I have small children and we're making her gift. She loves padded hangers so we are covering a set w/ cute bee material; you could use any pretty material. We're also making her some bee magnets (again, pick any theme or color), some will have the small clothespin clips, to go on her refrigerator. Still cute but hopefully she can use this gift. Still have tons to do and we're going to see her in 2 days, better get busy!

By sfrench1124 (Guest Post)01/19/2006
One idea to go along with the books of stamps would be to get a list of all the regulars she might send cards or letters to. Make address labels for her, you can do that on your computer. Then, go and purchase a misc. array of greeting cards. This way, she has cards on hand, as well as addresses. Don't forget to send her a sheet w/her own return address on it. :)
Happy Birthday Mom

By Debbie Dzurilla [24]01/19/2006
Sara,
I have given my Mom (who is 73) a Cracker Barrel gift card, Wal-Mart gift card and a prepaid phone card. Those items are easy to send and would be very well received I would think. If you have a membership to Sam's Club, the A T & T phone cards are very reasonable. I got an 800 min card for around $21. And since you said she's out of state you might suggest that she use the card to call you! Now that would be a gift that not only she could appreciate, but you as well! Some other ideas would be food items, candy, jams, cookies....something she enjoys, stationery/note cards, new dishtowels for the kitchen. Hopefully I've given you some good ideas :-)

By Cadensnana in DE (Guest Post)01/19/2006
My mother-in-law is 81 and interested in politics. We got her a year's subscription to the Washington Post Weekly Edition from www.bestdealmagazines.com. She loves it. They have great deals on lots of magazines.

By Connie A. (Guest Post)01/19/2006
The above tips are great. Also flowers a month for a year is an idea. Most women love flowers and a fresh bouquet on her table each month would be a nice touch.

By imaqt1962 (Guest Post)01/19/2006
why not a gift card to a local grocery store or retailer?
how about a donation in her name to her favorite charity..............flowers are always nice

By sueey (Guest Post)01/19/2006
A great idea from the Flylady's clutter-free gift list on her site Flylady.net...
A love jar -- write down things you love about your mom on slips of paper and put them in a pretty jar. It's the perfect way to say things you wish you could say in person to this woman you love so much!

By Kelly (Guest Post)01/19/2006
A Blessings jar. Cut 365 strips of paper and put them in a canning jar. Cut fabric to cover the lid and include a pen. Make a gift tag explaining that she should write a blessing everyday for the next year and put it in the jar. Read them whenever she needs a pick me up.
Alternative idea. I did 4 jars for my mom's 50th... I wrote stuff on paper for 3 of the jars and left one blank for blessings. The other three were 50 reasons I am blessed to have you as a mom, 50 inspirational scriptures, and 50 inspirational quotes. I put all 4 jars in a nice basket and she enjoyed them thouroughly.

By Cheryl from Missouri (Guest Post)01/19/2006
Is she still driving? If not, could you pre-pay for driver services? Or arrange for her groceries to be delivered?

By Mary Koehler [8]01/19/2006
I like to send books of postage stamps as gifts. Also think of Visa or American Express gift cards, that can be used for anything. If she has her hair done, send the beauty parlor several appointments worth of credit, prepay her cable TV, or a utility bill.

By Linda J. Barnes (Guest Post)01/19/2006
How about a monthly gift so that your Mom enjoys her birthday gift all year long? You can have fresh fruits or flowers sent for a whole year on a monthly basis and she will not have to worry about it taking up too much room.

You can give her a phone card so that she can call family and friends whenever she wants without worrying about the cost. It will help keep her in touch with others and make her feel happier.

Another idea is a family history video. Take photos in chronological order and video them with a narrative of who, what, when and where. It will no doubt bring many back happy memories and let her know how much you care. Actually whatever you choose to do make sure that you are telling her how much you care. I had my Mom until she was just a few months past her 91st birthday. What she really needed the most could not be bought in a store, she needed the love and attention of her family. God Bless all the Moms. They are God's angels!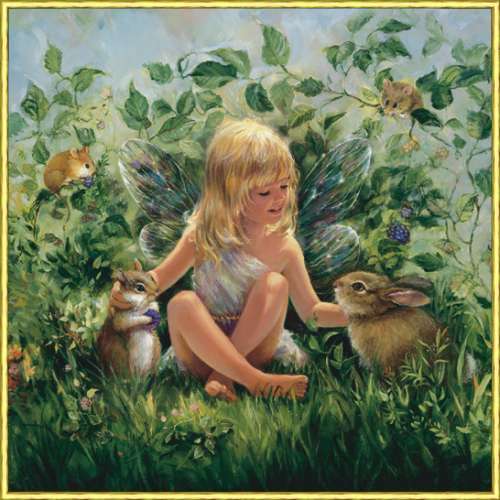 By kelleno (Guest Post)01/19/2006
Postage stamp books and notepaper. Shrug type covering, not as bulky as sweaters. Can be formed from wide scarves and ribbon drawn through ends to form cuffs.

By Tedebear (Guest Post)01/19/2006
Hi Sara! You are blessed to have an 80 year young Mom. (Mine is 85). How about some stamps and postcards. She can write a few lines and send to friends and family. Cough drops are good because when she gets a "tickle" in her throat she can't always get to the store. A large print book is so welcome, if her eyes are still good. The best thing you can send is a nice, long visit on the telephone. Nothing perks us up more than family.
Answer This Question
Add your voice to the conversation. Click here to answer this question.