Ground ivy is notoriously invasive in many areas. Also known as creeping charlie, this ground cover, a member of the mint family, can quickly take over your flower garden and infiltrate the lawn. This is a guide about getting rid of ground ivy.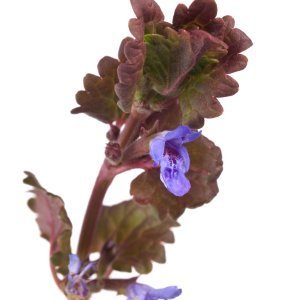 Filter

: All Articles
Sort

: Relevance
Help! Creeping Charlie has taken over my shade garden. It's even found it's way to the lawn. How can I get rid of this menace without having to kill everything in the garden and starting over?
By Sweezykay
Answer
Was this helpful?
Helpful?
Yes
Use a herbicide containing Dicamba the higher the % the better at least 6% to 12%. Hit it when it flowers in the spring and in the fall. Borax will work but you need to careful on the anount it can carry over to the next year like atrazine . Hi-Yield Range and Pasture Dicamba + D has about 12%
Reply
Was this helpful?
Helpful?
Yes
Read More Answers...
What weed killer works to remove creeping charlie from my lawn?

By Alan
Answer
Was this helpful?
Helpful?
Yes
I have had good results in controlling moss in my lawn using vinegar. Don't know if it would work on creeping charlie. I got the following from typing in creeping charlie in to google.com
If you catch it early, you may be able to control creeping charlie by pulling it out. If it becomes thick, you can use a special tool called a thatching rake. This helps to comb through the grass, pulling much of the viny weed out. It doesn't eliminate it, but may keep it in check. (Some grass will be pulled up in the process.)
Using this tool is more physically demanding than fall leaf raking, however. It provides a strenuous workout, and may be more laborious than what you wish to undertake. This operation thatches the lawn and cuts into the soil. Afterwards, you can work in some shade-tolerant grass seed to replace the creeping charlie. The best time to do this is between mid-August and mid-September. Choose a time when the weather is beginning to feel cooler.
You may control creeping charlie chemically by applying a herbicide containing 2,4-D and MCPP as its active ingredients. The herbicide will damage or possibly kill any woody or broad-leafed vegetation that comes in contact with the spray, so it must be used with caution.
The best time to spray is in autumn, once temperatures have cooled to the 60's or 70's, with no rain forecast for 48 hours. This spray program may be repeated every ten to fourteen days as long as the weather is cooperative. Do not spray during hot or windy weather, to avoid herbicide drift onto desirable plants. Always follow the label directions carefully.
A combination of 2,4-D, MCPP and dicamba may be used under some circumstances. The three together work more effectively than 2,4-D and MCPP but one reason for that extra effectiveness is dicamba's ability to be absorbed through the roots as well as through leaves. Since creeping charlie frequently grows in the shade of trees and shrubs, this combination of ingredients must be used with caution, spraying only enough to wet the leaves, not soaking the ground. This combination will prove more effective and pose less danger to desirable plants when it is used in early fall rather than spring.
If you have areas with more creeping charlie than lawn, you may wish to start over. Strip it off with a sod lifter (a hand tool), a sod cutter (a power tool) or apply glyphosate (a non-selective herbicide, sold as Roundup) to kill the entire area. Then you can seed or sod.
Where creeping charlie persists after years of repeated attempts to control it, you may want to consider killing it and replacing it with shade-tolerant ground cover plants or decorative mulch.
If you are interested in trying to eliminate creeping charlie with a borax application, see Yard & Garden Brief H519B, Using Borax to Control Creeping Charlie.
Reply
Was this helpful?
Helpful?
Yes
There are two solutions that I've found: either dig it up by hand or poison everything in the area infested, and then plant new grass. I forget what the weed killer I used was, but it kills everything, and then loses toxicity after 2 or 3 weeks. I'd be interested in hearing other ideas because my lawn is being over run again.
By Jack from Boston, MA
How can I kill ground ivy?
Hardiness Zone: 6a
By Tom from Milwaukee, WI
Answer
Was this helpful?
Helpful?
Yes
Try dabbing Round-Up concentrate on a few of the leaves with an artist brush in the spring and fall. I did this in my lawn last year and it didn't come back this year. You can over seed the area in the early spring if there is a bare spot.
Reply
Was this helpful?
Helpful?
Yes
If there is a plant you really want to get rid of, I always recommend Round-Up. It is not organic but gets the job done and it kills all the roots. Spray it directly on the plant(s) you are wanting to get rid of, it will kill what it lands on so don't use on a windy day. Don't spray right before a rainstorm, though it still works I always feel like I'm wasting money then.
If you have weeds in a flower bed that you can't get rid of, screen the good plant using cardboard so Round-Up doesn't get on the keepers. When I'm creating a new flower bed I edge it with Round-Up to check out size and location, once I'm happy with shape I then Round-Up the whole area inside that shape. Then cover in newspapers, using several layers, or feed bags, then cover in mulch. Prior to planting you may want to spray your mulch too, as some tends to sprout weeds, depending where you get it from; the mulch that is. If I've sprayed the mulch I let a good rain shower come down before planting that bed with flowers, just to be on the safe side. Happy gardening!
By looneylulu from Ocean City, MD
Comment
Was this helpful?
Helpful?
Yes
I know there are different kinds of ground ivy, but here is how I cope with it. It seems to come up every year in the same places and nothing I do can get rid of it completely. I have found that when I see the start of it, if I take a pair of clippers and cut it at the base, it takes a while to start back up. Then I repeat the process. This keeps it under control and the advantage is that you don't have to pull it away from your other plants or from a fence. The upper part dies after the stem is cut and it dries so you can just crumple it away. I have never been able to kill the roots.
By Lilac from Springfield, MA
Comment
Was this helpful?
Helpful?
Yes
Has anyone had success getting rid of ground ivy (aka creeping charlie) in their lawn? Thanks.
Hardiness Zone: 6a
By Grampy from Needham, MA
Answer
Was this helpful?
Helpful?
Yes
How do I get rid of ground ivy without killing everything else? I really don't want a bare spot in my yard as my yard is beautiful, except I don't want this ground ivy to take over.

Hardiness Zone: 6a

By Poohcorner from Clarksburg, WV
Answers:
Getting Rid of Ground Ivy
You can try Weed-B-Gone Max. You will probably have to do more than one spraying. (05/18/2009)

By Anonymous
Getting Rid of Ground Ivy
Ground ivy is very hard to kill, but this should do it. Only do a max of two applications per year (spring-fall). Go to a local feed mill and ask for the broadleaf herbicide Trimec Classic or Triplet. Do not get Trimec Plus, it has 1/2 the salt of dicamba in it that Trimec Classic has.
I apply 3 oz per 2 gallons of water in a pressurized 2 gallon hand sprayer to 1000 sq ft. Triplet is about $37/gal and Trimec is $45/gal

Good luck.

3Ks Grandpa (06/24/2009)

Comment
Was this helpful?
Helpful?
Yes
I have ground ivy that is growing along the fence line of my backyard that looks like it is spreading to my lawn, slowly. I also have three big trees that shade the fence line where the ivy is growing and it looks like it can spread quickly if I don't do something about it.

I have tried pulling them up and cutting them out. It helps a little but it looks like it's only a temporary fix. I would like to get rid of these ivy! They do look pretty but can grow out of control.

Serenity
Answers:
Getting Rid of Ground Ivy
Use Borax, a laundry powder, in a lawn spreader. Boron is a mineral which is safe for people and most plants but not for ground ivy. (05/17/2005)

By Barbaral
Getting Rid of Ground Ivy
The Borax will kill the grass as well as the ivy, and will take a while for grass to come back. I ran some water out with Borax in it and that area of yard is dead. Put new seeds in the spot, taking a long time for grass to return.
(08/10/2005)

By Sandy.
Getting Rid of Ground Ivy
Get a jug of Roundup and spray it on the leaves. Be careful, though - Roundup will kill anything that it touches. It goes through the leaves to the root. You can get Roundup in a container with a sprayer already attached - very convenient. (08/10/2005)

By tedsmom
Getting Rid of Ground Ivy
I haven't tried this on ivy but have found either straight vinegar or hot salt water to be a good plant killer. I would try these before trying a toxic chemical. Use a generous amount, you may have to do it more than once. You will not be able to plant anything else there for some time. (08/10/2005)

By Ann
Getting Rid of Ground Ivy
We have this stuff also and is a real pain as it does spread widely. If you use vinegar, borax, or roundup it will also kill all the grass that is there. We bought Weed-B-Gone Max and it took a few applications but it is gone now. We have a few spots that need to be gone over, but this stuff does work. Make sure it is the Max. (08/10/2005)
Getting Rid of Ground Ivy
I have creeping charlie, which is a ground ivy and is very hard to get rid of. I used to have to buy trimec, which was very expensive. Now Weed Be Gone Max contains the ingredient to kill ground ivy. It will take several applications to get rid of it and you will have to spray every year for it. Round up will kill it and everything else, but it leaves a bare spot and the ivy just comes back. (08/11/2005)

By donna
Getting Rid of Ground Ivy
I've tried Weed be Gone Mad and just about everything else. Now my lawn is almost dead. Lately, I'm doing the unthinkable and trying to pull it up by hand. It takes a long time but so far it seems to be the most effective technique. (10/13/2005)
Getting Rid of Ground Ivy
I tried the Vinegar, salt, and dish soap and nothing happened. Now here is no Mr. Nice, I am getting some harsh weed killer and doing it that way. (03/15/2008)

By CHEFROBERT
Getting Rid of Ground Ivy
I wish I would have never planted ground ivy. It is so invasive. I have given up on chemicals and have come to the conclusion that pulling it up by hand may be the best fix. I have vowed that every day I will go out and pull up at least seven strands of the stuff. It seems to do the best so far of anything I have tried.

I have noticed that it throws down some pretty vigorous roots, so I realize this is only a short-term fix. I would imagine that at some point in time some serious digging is going to be done on some of the root systems. This ground cover needs to be eliminated from all home landscaping catalogs. (11/11/2008)