Homemade Wrinkle Releaser Recipes
Cut down on ironing and save money by making your own laundry wrinkle releaser. This page contains homemade wrinkle releaser recipes.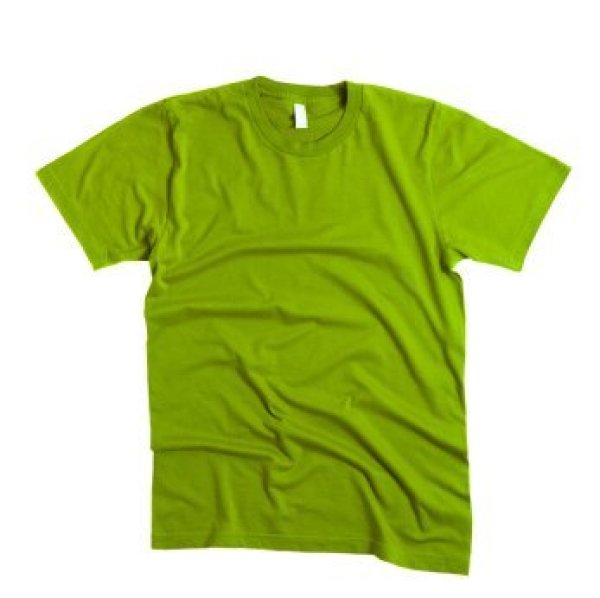 Filter

: All Articles
Sort

: Relevance
Instead of buying pricey wrinkle releaser, when the fabric softener bottle is almost empty fill it half way with clear water, shake and pour into a spray bottle. It works exactly the same was as the $4.00+ per bottle stuff in the stores. Use it for freshening clothes that don't quite yet need to be laundered or for quick wrinkle treatment. Works great!
By Sharon from Warrensburg, MO
I love the smell of Febreze, but can't stand the price so I searched for an online equivalent which I can not take credit for but will gladly share. Go to any local store and take the caps off the liquid fabric softener, sniff away till you find one you like. Purchase the softener and a spray bottle.
Take two capfuls of the fabric softener and fill the rest of the spray bottle with water and wallah! Instant fabric freshener. If you prefer a less potent smell you can use 1 capful of softener, it still works the same.
Also, if you want to make generic wrinkle releaser you use 1 capful of any liquid fabric softener and fill the rest of the spray bottle with water. Spray on wrinkled clothing tug to smooth and hang to dry - wrinkle free.
But the coolest thing is if you keep your bottle of fabric freshener in your laundry room, you can simply spray it on the wet clothes when placing them in the dryer, I use 8-10 sprays per load and you no longer need dryer sheets but get that oh so lovely smell and feel that fabric softener sheets give your clothes.
By MomFor2Gifts
You can mix a small amount of any type liquid clothes softener with water in a spray bottle then hang the wrinkled item on a hanger and spray generously.
Could alcohol or vinegar be added to homemade wrinkle releaser to kill mold in it?
June 16, 2016
0

found this helpful
Try adding grapefruit seed extract (GSE) to the water in the ratio of 10 drops of GSE per cup of water. You do not need to rinse the solution away afterwards. The GSE solution in the spray bottle will remain potent for a long time and can be reused again and again as GSE has a long shelf life. GSE kills mold naturally as the citric acid from the grapefruit attacks mold. GSE also disinfects and deodorizes as well. You can buy GSE from most health food stores and online.
How can I make a homemade wrinkle remover for the dryer? I like the wrinkle removers that you can spray on your clothes and then put them the dryer. The ones you buy are costly and I wanted a way you can make a solution at home that work as well.
By Claudia S
January 7, 2012
0

found this helpful
Best Answer
If you spray a wrinkled garment with a little water and tumble it in the dryer for a few minutes, the wrinkles come out. Add a little liquid fabric softener to the spray bottle of water if you have it on hand to add a nice fragrance. No need to buy expensive sprays.
January 9, 2012
0

found this helpful
If you wear a cotton blouse and it gets wrinkles but not soiled enough to wash again I've found that you can spray with water and hang on the shower curtain rod and it will dry usually wrinkle free.
I recently saw an infomercial for reusable sheets you put in the dryer to remove wrinkles. Anyone know the name of this product?
By peg2911 from Columbus, OH
July 9, 2009
0

found this helpful
Best Answer
I don't know the name of it but I know an idea that's cheaper. Simply take a regular sponge (one that doesn't have the green scratchy on the back) and mix up your own more frugal softener: in a gallon water jug (or milk jug that's been cleaned out) mix one or two tablespoons of the cheapest fabric softener with water and mix.
Once you have the laundry in the dryer, wet a sponge with the mixture and throw it in the load. Works like a charm!
December 20, 2012
0

found this helpful
If you are like me and like Dryer fabric softner sheets you can stretch that budget item by cutting them in half and using only half a sheet at a time. I also reuse the sheets because they still work. p.s. I like the wet a sponge with water and softner and throw in dry.
Read More Answers...
Mix 1/3 cup water, 1/3 cup fabric softener and 1/3 cup of vinegar in a spray bottle with fine mist nozzle. Spray onto clothing then tug and pull the item to smooth it. Hang or lay flat to dry.
I have had fabric softener stains on some clothes before, usually if it spilled directly on the fabric. Has anyone found that these wrinkle-release spray recipes leave spots or anything?
By Maureen
October 2, 2015
0

found this helpful
No they sure don't, and I have always loved downy wrinkle release!
June 21, 2016
0

found this helpful
Yes Downy Wrinkle releaser leaves a spotty stain where I've sprayed it over the area I've used it on. It always washes out next laundry day but disappointed I can't wear it. Trying the vinegar and water solution.
I use metal binder clips or clothes pins to add weight by clipping them on the bottom hem before hanging and spraying. How you place them depends on the garment but I use it on linen mostly.
Does anyone have a receipe for a wrinkle release spray like Downey? I'm having trouble finding it and also it's very expensive.
By Jill A.
March 29, 2013
0

found this helpful
I love wrinkle release spray. However, the cost sucks. What I do is dilute it. I stretch it thin. I found that water alone works for wrinkles but I love the Downy fresh smell so I usually buy a travel size bottle, pour 1/3- 1/2 into a full size spray bottle and fill the rest with water. It works just as good on wrinkles!
I was buying a bottle of wrinkle releaser every week so I decided to experiment with cost costing methods. At first I simply added water to make the bottle last longer. Then I decided that was still too expensive.
I love using the solution of 1/2 water, 1/2 fabric softener to use as wrinkle spray! It has saved me dragging out the iron so many times.
Related
© 1997-2016 by Cumuli, Inc. All Rights Reserved. Published by
ThriftyFun
.
Page
generated on August 21, 2016 at 11:13:43 PM on 10.0.2.7 in 6 seconds. Use of this web site constitutes acceptance of ThriftyFun's
Disclaimer
and
Privacy Policy
. If you have any problems or suggestions feel free to
Contact Us
.