The garden gate as seen from the "Path" side. Area behind our house common area.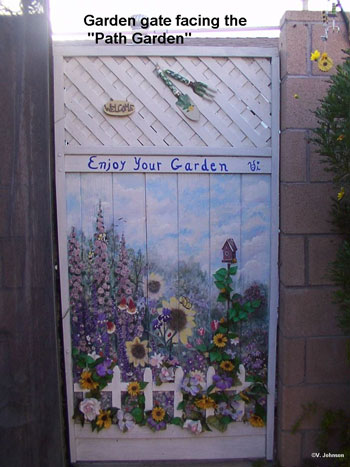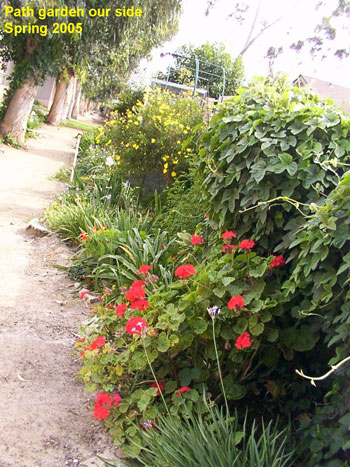 Great Granny Vi
Feedback
Feedback about this article is posted here. Want to contribute? Click above to post feedback.

By Katie A.11/17/2005
I don't know exactly what a path garden is, but I have to say it is LOVELY!! Your gate too!

By Great Granny Vi11/21/2005
The "path" is the area behind our house that was a tree line windbreak for an orchard before the houses were built. It is used by kids going to/from school, dog walkers and people on bikes.Thank you for the comments. Great Granny Vi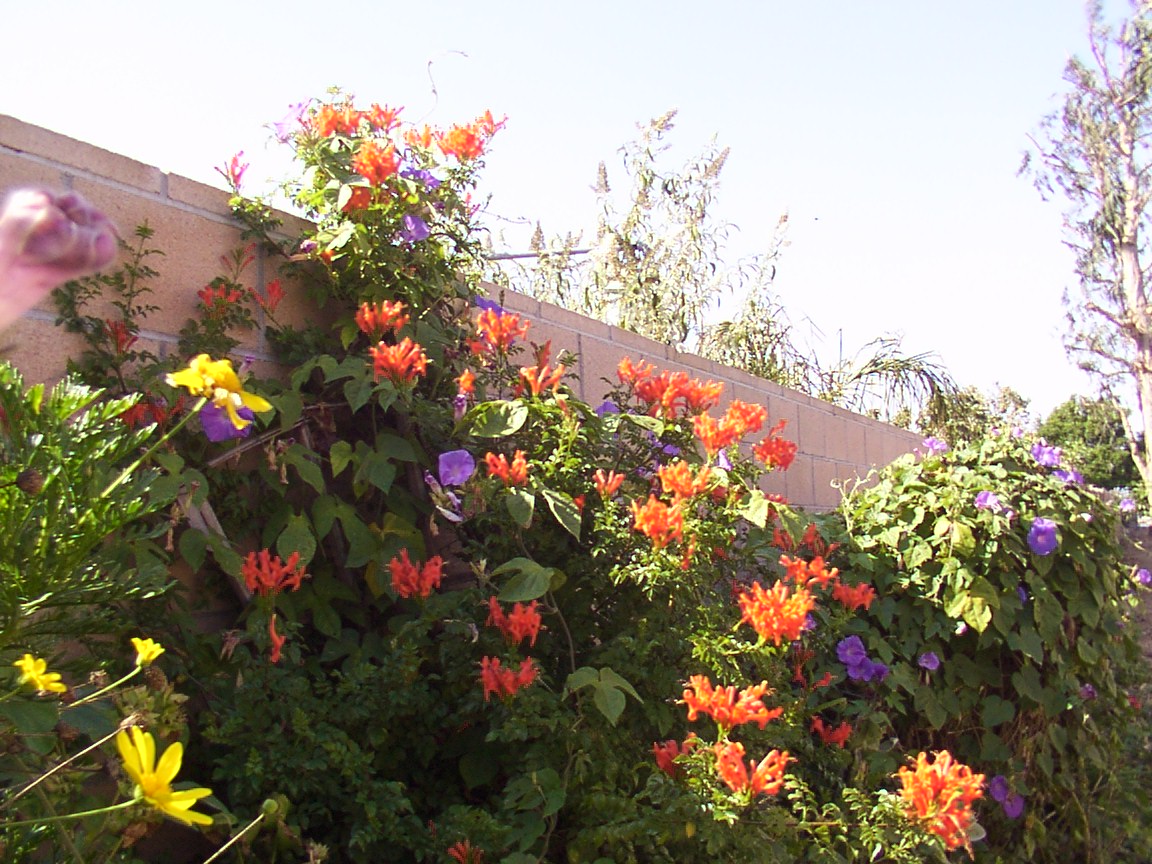 By wdyjsu11/17/2005
Oh, that is so nice, someday I want a garden like that where I can go and just enjoy the outdoors for hours with paths, benches and a TON of roses!! Beautiful!
Post Feedback
Add your voice to the conversation. Click here to post feedback.