I have a garden plant that I would like to know it's identity. It grows in the Fall and Winter. It has arrow shaped leaves, green with white markings, looks like Caladium, sort of. Grows about 12".

Wayne from Middle Tennessee
Ad
---
Recent Answers
Here are the recent answer to this question.

By Teresa Smith Lexington, Kentucky (Guest Post)12/19/2007
Arum italicum may be what you have. They produce stalks of fleshy, orange berries that birds love to eat. Great plant for fall and winter interest in the garden.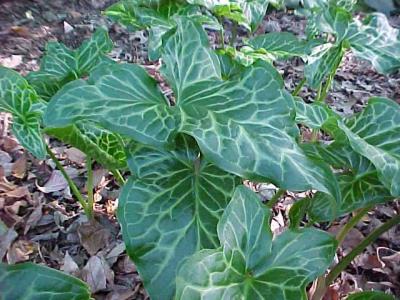 By carolyn (Guest Post)11/30/2007
Could be a Heuche. They come in many beautiful colors.
Look at : http://www.daytonnursery.com under
"coral bells"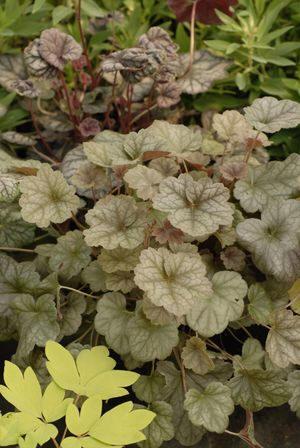 Answer This Question
Add your voice to the conversation. Click here to answer this question.