I just bought a portable Wonder Washer washing machine from ebay and I would like to know if anyone has ever used one and how they liked it. I bought it for my daughter who lives in an apartment since coin operated machines can be quite expensive to use.

imaqt1962 from St. Joseph, Illinois
By suzanne
Ad
---
Recent Answers
Here are the recent answer to this question.

By Alli (Guest Post)11/19/2008
Why cant someone make a small washer like this but more on the lines of the Haier electronic? Small sized like the Wonder washer but not as cheap a model as the wonder washer plus the Haier spins and rinses as well. It seems that in this day and age, someone could come up with this item and make a million on it. Many old people like me, need something small and compact for their tiny apartments. HELP INVENTORS....HELP!

By Diesel911 (Guest Post)09/15/2008
I like buying things on Ebay but you cannot compare a used item bought on Ebay with a new item as some people have done.
Sometimes used items are being sold because they are not working correctly or worn out.
Meaning if you bought a used Wonder Washer (the electric one) you took a chance if it worked or not. If you buy new you get a warranty.

By ucjackle (Guest Post)08/21/2008
The Wonder Washer seems like a very cheap and unreliable product. You're putting water into it, yet cannot get the motor wet?
With something like this, I would recommend a non-electric version. The Wonder Wash, or Wonder Clean, can wash jeans (though only a couple pairs at a time), works with a hand crank, and works without the risk of electric shock (I have a fear of that, understandably I'm sure.)
I recommend air drying, that way you've just done your laundry using the least amount of electricity possible. I got a great rack-dryer for $15 from Lowes, it's very sturdy and can be adjusted to go longer or taller.
You could also get a counter-top spin dryer, but I hate paying for electric when there's a free alternative, so...

www.laundry-alternative.com

By gr_lady (Guest Post)05/23/2008
I love this machine. It can handle 3 of my teenager's tee shirts per wash. He can do it himself. That alone makes it worth it. I don't have to worry about his shirts bleeding on anything else.

It does a week worth of his socks. The best part is not having small laundry items accumulating.

I can TAKE MY LARGER ITEMS TO THE LAUNDRY, things like Jeans, towels, sheets. (DON'T OVERLOAD IT)


By Jean (Guest Post)04/23/2008
I bought the wonder washer in 2007, I thought it would be a good idea, I have difficulty going up and down stairs to the laundry room in the basement.I washed a couple of light weight blouses,and in a separte load I washed a pair of capri jeans. You have to pour the water out and put more in if you want to rinse the soap out of your clothes and you must hold the top or have water everywhere. That was difficult for me, you still have to wring the water out of the clothes this was no easy task. It was not convenient I was better off going to the basement it was a wonder, WONDER WHY I Bought IT!

By Sheri (Guest Post)02/29/2008
I am thinking of buying one and I am wondering if you can wash jeans in it or pants. Also does it really rinse all of the detergent out of it?

By Cassidy (Guest Post)10/16/2007
I appreciate everyones input on this product. I am thinking about buying one in order to wash baby clothes and cloth diapers. I've had bad luck with "as seen on tv" products so hopefully this wonder washer works well for me too!

By Linda L Lanese (Guest Post)09/20/2007
For Wool Felting:

This little washer is a wonder! :)
It takes the wear and tear off your regular washer. There is no lint build up problem as is suggested by some felters. It felts faster and better than my washer and you can use hotter water. It does not spin, but I use a salad spinner or throw it into a spin cycle in my washing machine. I give it a BIG thumbs up!

Regards,
Linda
http://felting.craftgossip.com/2007/08/15/wonder-washer-review/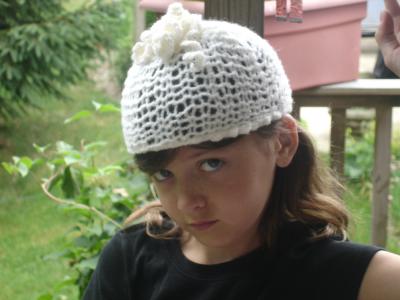 By Bailey7709/05/2007
I must have the worst of luck. I just got a Wonder Washer off ebay, my husband put in a load, the motor worked fine and he left to eat, he then went back/ thinking the load done, since it was stopped, and wondered about a rinse. So he dumped the water, wrung the clothes, and started a rinse. but the motor wouldn't move. at all.

We have no clue if the motor conked out before the 15 minutes was up, or - he said he was careful, some water got on the motor.. :C

We are waiting to see if it's water and letting it dry, but it does not look like it got wet at all.

By Derek Starling (Guest Post)06/05/2007
We long ago had one of the earlier original Chrome egg-model with a clamp lid for the motorhome. Now i've found them on sale and i bought another newer model.

it never lets you down, does not need any electric an works a treat. Motion combined with warm water produces pressure to get the detergent into the fabric. I've never regreted using it
enjoy friends

By DONNA (Guest Post)04/28/2007
DO YOU HAVE ANY APARTMENT SIZE WASHER AND DRYER COMBO


By fran (Guest Post)12/08/2006
Can you wash one sheet at a time ??

By Corey K. Tournet (Guest Post)12/06/2006
None of these products wring out water from the clothes. If you don't like the wringing part (many people), there are spin dryers starting from $69.95 at http://www.laundry-alternative.com/drying.htm


By imaqt1962 (Guest Post)06/03/2006
i have to tell ya after buying one for my oldest child my youngest fell in love with it and bought one for herself. neither one mind that there is a little more work involved they are just glad to be able to do laundry on a regular basis and not have to go to a laundry mat or make sure they have enough change to go.and with the ever growing gas and food prices they are more grateful each day to have one

By alabama53 (Guest Post)06/02/2006
MINE WAS A GREAT GIFT THAT MY BROTHER DID NOT WANT! I HAVE WASHED ALOT OF THINGS IN IT ALREADY. IT WON'T DO LARGE BATH TOWELS OR SHEETS NOR BLANKETS, BUT PILLOW CASES, UNDIES, BRAS, SOCKS, SHIRTS, BLOUSES, CERTAINS SKIRTS( LIKE PLANTATION SKIRTS), BABY ITEMS. HAND TOWELS, LITTLE THINGS. I JUST LOVE MINE, AND USE IT ALL THE TIME. THE BEST PART IS WHEN YOU PUT IN A DAB OF SOFTENER, YOUR CLOTHES ARE VERY SOFT! I JUST LOVE MINE. I'M GLAD MY BROTHER DID NOT WANT IT.

By imaqt1962 (Guest Post)02/20/2006
the one i bought my daughter is an electric one
hers has 3 time setting on it, i believe it's 6,12 ,15 minutes. she loves her and hasn't had any problems with it. it does require more work than going to the laundry mat, but when you are on a budget or have little or no money it's better than nothing

By CMS (Guest Post)02/19/2006
Which Wonder Washer are we talking about? The one with the hand crank or the one that is electric? I just got my Wonder Washer and I was impressed; however, the "timer" settings on mine is 3, 6, 9, 12, or 15 minutes. I can only set the timer to "6". That is NOT a selling point to me.

By guest (curious2) (Guest Post)02/09/2006
I wondered whether the Wonder Washer rinses or spin-drys; frankly, if it does an adequate job of removing the detergent, the rest is a lesser issue; though these mini washers (ie: the nonelectric Power Clean Machine, often also called a Wonder Washer) sell the idea that your hands are spared & any1 who wrings out their fine washables knows too well that that task is just as taxing as laundering!

By IMAQT1962 (Guest Post)01/27/2006
WELL THE DAUGHTER TRIED IT OUT AND IT WORKS GREAT. ONLY 2 DRAWBACKS, YOU HAVE TO POUR OUT WASH WATER TO FILL AGAIN WITH RINSE WATER AND YOU HAVE TO MANUALLY WRING OUT CLOTHES AS THEIR IS NO SPIN CYCLE
BUT SHE DOESN'T MIND THIS PART OF IT.SHE IS ON A VERY,VERY LIMITED BUDGET SO EVERY LITTLE BIT HELPS AND SHE USUALLY HANGS ALL HER SHIRTS UP TO AIR DRY ANYWAY,TO HELP PUT MOISTURE BACK IN THE AIR. SHE HAS A DRYING RACK FOR HER PERSONAL THINGS

By susan [5]01/25/2006
Good question. I've been wondering the same thing--I've considered buying one to do small loads rather than using my full size washer when I need things in a rush. They'd also be a great convenience for delicates, which I seem to have lots of. Hope someone answers...
Answer This Question
Add your voice to the conversation. Click here to answer this question.