I have a few games that have missing game pieces or we just don't play anymore. I would like to take the game pieces and make something out of them, but I am not sure what I can make out of them. Does anyone have any ideas?
By Christy from Booneville, MS
Ad
---
By Sharon 9 116 11/01/2009 Flag
My son made a purse for my granddaughter with the game board from. You could do something like that and glue the pieces on the board or make some jewelry.
By Sandi/Poor But Proud 464 2,131 11/04/2009 Flag
If they are flat, you can make magnets out of them. If they are three dimensional, you can possibly find a great laminated book mark or make your own, then put a hole punch in it and string some pretty ribbon into the hole and attach the item to the end. Some can be strung onto necklaces or made into earring. Good luck!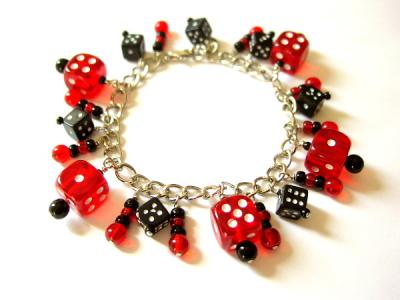 By Mary Lou 14 765 11/04/2009 Flag
1. Glue assorted pieces to the edges of a wide wooden frame which u have painted to make a one of a kind frame for someone's favourite board game.
2. Put three pieces together eg chessmen etc. and make a unique ornament for the tree by adding festive touches.
3. Combine pieces, glue to each other and then on a cork coaster base and make fun trophies for family game nights. Spray paint gold for a "trophy" look.