Many people are scared of spiders, or simply don't want them in or near their house. If you are one of these people, then you need a spider repellent. This page contains recipes for spider repellent.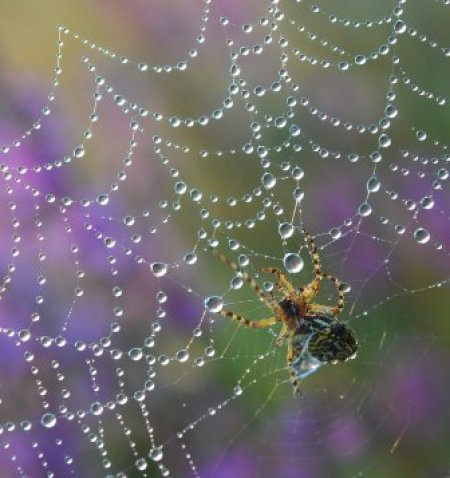 By DANA 2
Q: I am looking for a spider deterrent for my patio area. I have pets and so do not want to use chemicals or toxic products. I do not want to kill the spiders, I would prefer a homemade solution that I could spray or apply around the "people" areas of my garden.
Any ideas?
Hardiness Zone: 5b
Danamango From Montreal, Canada
A: Danamango,
If you get rid of the insects they eat, you will eventually get rid of the spiders. I have seen the following home remedies for repelling spiders. I've never tried any of these myself, but they certainly sound interesting. If you (or anyone on this site) try one of these methods, let me know if it works!
Chestnuts: place them around patio doors and around the perimeter of the balcony or deck to repel spiders.
Strong Essential Oils: (Canola, cedarwood, citronella, garlic, lavender, cinnamon, peppermint, tea tree oil, etc.) Combine 5 drops of any of these oils to 1 quart of water and a bit of dish detergent. Spray around desired areas.
Chewing Tobacco: Add 1 package of chewing tobacco to 1 gallon of boiling water and let cool. Strain and save liquid. Add 1 cup of the liquid to a 1/2 cup of lemon scented dish detergent. Pour into a spray bottle and treat the desired area. (Recipe by Jerry Baker, America's Master Gardener).
Lemons: Spiders taste with their feet and are repelled by lemon oil, and even lemon-scented pledge. (This advice is supposed to be straight from the folks at Arachnophobia-the movie).
Osage Orange (Horse Apples): Quarter them and place them around the perimeter of affected areas.
Ellen
---
Most Recent Answer
By guest (Guest Post) Flag
March 1, 2009
I'm trying to keep spiders out of my shed. I've tried vinegar, lemon curd, pepper and conkers all of them don't work.
---
By liddycoat 2 3
Is there a plant, oil, lotion, etc. that will keep me from getting bitten by spiders?
By Tammy from Wenatchee, WA
---
Most Recent Answer
thr522587 Flag
August 24, 2010
A spider bite or two is normal once in awhile but if you're getting more than that then you need to stay away from areas where spiders hang out and populate or, as Spanish Girl mentions, if they are in your home you need to rid the inside of your home of the spiders. There really isn't anything that is going to stop them from biting you other than staying away from them.
---
Can someone give me some ideas to help me keep spiders out of my home?
By Geraldine from Milford, CT
---
Most Recent Answer
February 9, 2015
Peppermint oil works. I also sprinkle peppermint essential oil on my tiles while mopping.
---
I have spider mite sacs all over the ceiling of my front porch. Not even spraying them with a hose works to get rid of them.
By Billie
---
Most Recent Answer
By Louise B. 6 2,509 Flag
January 3, 2015
Well, we don't have any dangerous spiders here, and if there are egg sacs or webs, I just sweep them down with a broom. If you felt they were dangerous, you could burn them or bag them up and toss them in the garbage. Most spiders are actually beneficial, as they eat a lot of insects. The spider mites I am familiar with sometimes infest house plants, and they are not beneficial, but they are very tiny and gotten rid of with an insecticide soap or something similar.
---
By Jack S. 1
I see peppermint oil keeps mice away. I have been told it also stops spiders if put round windows and door ledges. Anyone heard of this and do you mix it with water and at what ratio?
---
Most Recent Answer
October 9, 2015
My husband, an entomologist who keeps various spiders in his home office, doubts the idea that spiders can be repelled with peppermint oil. However, there are many sites that support this idea so a very easy online search for "how to make spider repellent peppermint oil" produced many replies. You can try a search yourself or this great site to start:
http://everydayroots.com/how-to-get-rid-of-spiders
By Malinda C. 1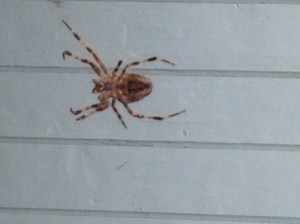 I manage an apartment complex in a rainy area and there are a lot of spiders (especially pumpkin spiders). I'm having to knock down webs daily. I am trying to find a repellent that will not harm children, adults, cats, or plants that can still be effective when wet and can be used to cover large areas.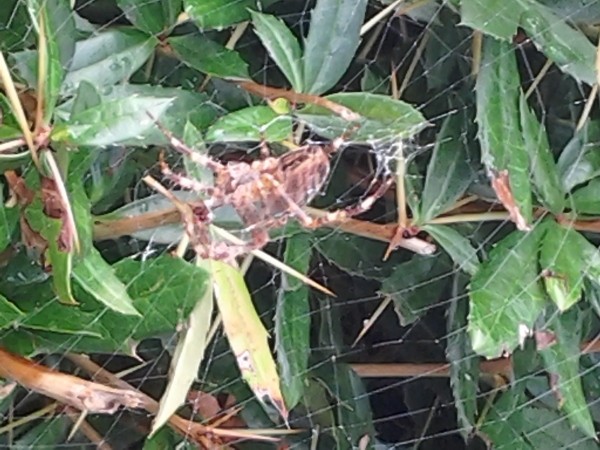 By Malinda
---
Most Recent Answer
By Kenneth R. 1 Flag
March 13, 2014
Hedge apples if you can find them spiders hate them place them around the affected area sure they grow in most of the Midwest.
By Budd 2
What is a natural spider repellent?
By Budd from Fox Lake, IL
---
Most Recent Answer
August 30, 2010
Try this...
add 1/2 oz. coconut oil to one quart of white vinegar
Coconut oil may be found in the grocery store in the baking section or in the snack section next to the popcorn oil. Health food stores will also carry it. It is solid at cool temperatures so you may need to warm it to a liquid form. Pour into a spray bottle and shake well to mix, then spray away. Be careful around delicate linens or furniture, it may stain. Best use is for outdoors, basements, garages etc.