Warm "Lovie" for an Elderly Pet
I have an elderly cat and dog that love warm spots to snuggle in. I had a couple of recycled stuffed bears that my grandchildren had outgrown (the kind with the zippered compartment for a battery box and removed the battery box and most of the stuffing in the body). I sewed a couple of bags filled with rice that would fit through the zippered opening.
Now, I put the rice bags in the microwave and heat them for a couple of minutes, then zip them into the zippered compartment of the bears. I place them in my dog and cat's pet beds and they love snuggling with their warm, furry "Lovie".
By slee15 from AL
Feedback
Read feedback for this post below. Click here to post feedback.

By
10/20/2012
I just love this idea! I don't have one of the 'aminals' right now, but this would be great for kids going to activities like football games, parades, etc. Just pop in one of those 6 hour hand/foot warmers, and they would be toasting for the whole event! I wish I had thought of this for my arthritic old doggie we used to have. I will try it for my Barli when his joints start aching. Thanks for a great idea!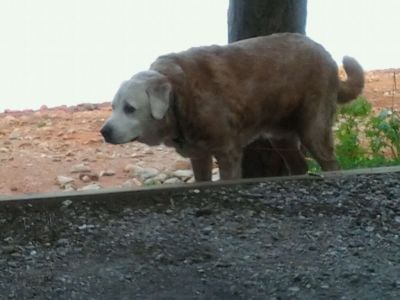 By
02/05/2011
Hi Slee15 from Alabama! Nice to see you on this website too! You know me from AARP Groups as Jinglebelle - here I am Pixiedust7. I guess we can't resist spreading the good ideas around! This is a really neat idea, that I'll keep in mind for the future. Right now my 3 kitties are age 3,4 and 4, so their bones are still young and okay. I do notice them picking out warm spots on the floor to lie on - this house has radiant heat in a concrete slab. When they get older, I'll use the heated rice bag idea to give them something extra to snuggle with.
Thanks for this idea.

By
01/28/2011
I do the rice bag thing for our old (and often cold) feet to put at the foot of our bed under the covers at night. Our Catty-Kit will sleep on top of those rice bags, even with his double fur coat on. :-) I never thought about making special bags for them to go in their favorite spots in the daytime. I'll have to try it. Our son's little cat Tyson doesn't have the heavy coat of fur that Catty-Kit does, and I try to cover him sometimes. He'll not stay covered, but I'll bet he'd lie on a nice warm spot.

Great idea. Thanks for sharing it.

Pookarina

By
01/28/2011
What a loving thing to do for your "loves"! And I really like that you recycled the stuffed animals, awesome!
Post Feedback
Add your voice to the conversation.
Related Guides
Related Posts