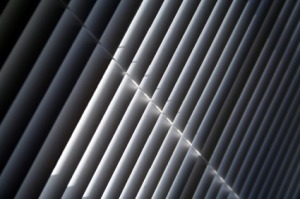 When replacing your mini blinds, stop before you throw them in the trash, you might be able to reuse them in creative ways. This is a guide about reusing mini blinds.
Ad
---
Solutions: Reusing Mini Blinds
Read and rate the best solutions below by giving them a "thumbs up".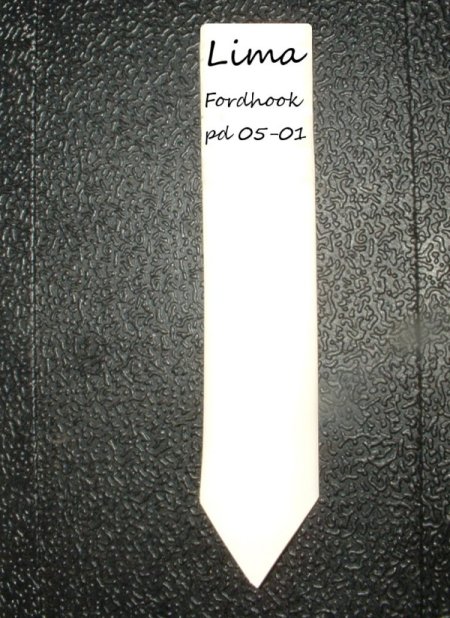 I have already submitted a couple of ideas for plant labels. This is my absolute favorite.
Cut old, one inch mini blinds into five inch strips. Taper one end. Just write the plant name and plant date on them with a pencil or marker.
If you want protection from the elements for a while, you can do as I've done here. Place a strip of opaque cello tape at the top of the marker. Write on that. Then cover that with a strip of clear tape.
The tape (and writing) can be removed and the label can be reused for several years.
When one of my mini blinds broke, I thought about what a waste it was. After a time I was repotting plants and needed markers for them. They were African violets. I decided to cut up the slats of the mini blinds. Then as I was planting my garden I realized I could also use the slats to mark them as well. Actually, I have found many uses for those slats and I am still on using the same mini blind. Those slats will last me for years to come. Another use might be as a marker in a filing cabinet, marking rabbit or chicken pens, etc.
By Diane from Pingree, ID
Give a "thumbs up" to the solution that worked the best! Do you have a better solution? Click here to share it!
Questions
Here are questions related to Reusing Mini Blinds.
Hello I need help in the re-purpose/recycle dept. I have some old matchstick roll up blinds. Any ideas on what I can do with them or make them into? I have about 10 or so I would hate to toss them and a week later realize that I should have kept them. The only thing I have thought of is making a few place mats. Thanks for the help.

Connie from Colt, AR
Ad
---
---
Most Recent Answer

By Chayil [5]12/30/2008
In order, I would use them as they aged:

1. Window coverings for rooms I use frequently, but probably not for a truly formal room if I had one.
2. Window coverings for basement windows, workout room, laundry/utility room, work shed, kids' playhouse/treehouse if I had kids.
3. The walls of a sukkah for the festival of Sukkot (look it up, Wikipedia is your friend).
4. Floor mats for the sukkah, or for lining the walk between house and pool/hot tub, or for lining underneath a sunbathing towel.
5. Car trunk for traction on snowy, icy, or muddy days.
6. Kindling while camping or in a fireplace.
Does anyone have any uses for old vertical blinds? We replaced a bunch and I feel like there must be something I can do with them. They are the fake wood kind not the plastic.

Thanks,
De
Ad
---
---
Most Recent Answer
11/15/2012
I'm using vanes to make large snowflakes with 4 vanes criss-crossed in the middle. Then sewn in the middle with a button on fishing line. Spray with sliver or white glitter paint.

I just shortened 2 sets of mini blinds and have lots of extra slats. Does anyone know of a way to use these?
By Louise from PA
---
Most Recent Answer

By Macie4 [16]01/17/2013
Do not throw away extra slats from your blinds. They have come in handy when I accidently broke a slat and needed to be replaced.
I have lots of old venetian blinds that I no longer use and really don't want to see them go to the landfill. Any ideas of things to do with these would greatly be appreciated.
By Cindy
---
Most Recent Answer

By DonnaJS05/14/2012
We recently used the 'slats' from old blinds as garden markers for individual plants and for row markers.
Archives
Thrifty Fun has been around so long that many of our pages have been reset several times. Archives are older versions of the page and the feedback that was provided then.
I am looking for a craft idea using broken window blind slats for children who range in ages from 2 1/2 to 8 years old. Thanks.
Dee from Charlevoix, MI
---
RE: Crafts Using Window Blinds
Window Blind Slats? I wish I could help. I will tell you what I do when I run into the question of making a craft or reusing something.I take the item into my hand and think of possibilities. I haven't seen a window blind slat in years. I remember as a child finding one in the trash and breaking it apart. I remember the sound they made how I would listen to the click like sound when I swung it and it folded a bit I remember I got a scratch after I kept bending the slat until it broke.
I would guess you could make a kind of wind chime. You would have to paint the slats to prevent rusting and that might change it's sound. After the base paint coat you could go create and drawer little characters on the one side and give the other side a different color of paint on it's second coat. Somebody is going to have to use tin snips to cut away the string hole at the bottom and still keep it from being sharp. Or from those same holes you could string and attached little bells. No, I haven't done this, but the possibility is there.
One other possibility is to paint and line the slats into a wind wheel. Now when I say a wind wheel I mean picture a large tin can sitting on a table now the top and bottom part you install your slats into. Again there is a lot of cutting, painting maybe a bright color and also paint a moving design on the slats so as the wheel spins around the design looks like it moves.
The only other possibility I can come up with is using those slats as hills for Hot Wheels cars to get up speed from? Perhaps a side by side Hot Wheels starter hill racetrack attach them to a card board box base decorated. At the top design a barrier which can be moved to start the Hot Wheels at the same time. In fact you could even fence in this racetrack using painted and decorated slats. I find with the use of imagination almost anything is possible. The children you have still use their imagination a pity most of us seem to throw ours away as we get older.
I hope I help and I hope others will come up with even better projects. Best wishes. Mr Thrifty (07/01/2006)
By Mr. Thrifty
RE: Crafts Using Window Blinds
I purchased plants from a garden club and they used the plastic slats from blinds as tags to identify the plants. They cut them in 6 inch lengths and used a permanent marker to write on them. The kids could plant seeds? Depending on how many blinds you can access. I would think you could have the kids weave them into placemats. Or they could use them to make tic tac toe grids or hopscotch patterns on the floor. (07/05/2006)
By Kate
RE: Crafts Using Window Blinds
How about making bird houses. You could use cardboard for the structure and use the slats for the "siding" and roof. (07/09/2006)
By katluvsbears
RE: Crafts Using Window Blinds
The birdhouses are an excellent idea. You could even buy preassembled wooden houses from a local hobby store and use the slats as "vinyl siding". I just moved into a new house and had to buy blinds. Adjusting for the length of the windows has left me with a plethora of excess slats. This will be a great idea to use them rather than put them in the trash. (07/29/2007)
By Eual
RE: Crafts Using Window Blinds
Some are made of wood, some are metal and some are plastic. Depending on what kind you have. Do what you can with popcycle stick art, but adjust for the width of your slat. (11/13/2008)