Do they still sell the wire expandable forms (rectangular) that were used to put a crease in pants? If so, where can you buy them and what are they called?

Moja from Westerly, RI
By doc
Ad
---
Recent Answers
Here are the recent answer to this question.

By Kathy Woolwine L.08/04/2015
They are available on Amazon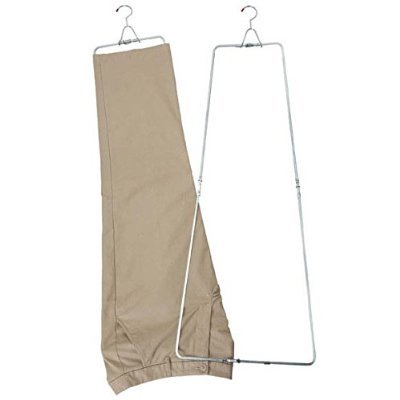 By Vi Johnson [237]01/31/2011
Pants Stretchers
I have used these many times in the past. What a life saver for busy people. And no expensive cleaning bills.
To bad young people don't even know about them now.
I still have mine and still use them now and then. GG Vi

By LEONA LABINE [40]01/14/2008
I don't know about the forms you are talking about, but if you want to put a permanent crease in pants use vinegar and water.
-------------------------------------
Make a more permanent crease by mixing 1 part water to 1 part white vinegar and spraying the solution on a thin cloth. Iron the pants through the cloth--do not spray the solution directly onto the pants. Iron until the cloth is dry; then remove the cloth and let the pants dry in place on the ironing board.

By Marty Dick [152]01/13/2008
They are at Vermont Country Store for $14.95 USD. If you buy 2 pairs they are $14.50.

By g.campbell (Guest Post)01/12/2008
Try ebay first- it seems like they have everything imaginable.

By Marty Dick [152]01/11/2008
They are called pants stretchers and I think Vermont Country Store has them, at least they did a year or so ago. You can go to their site and search for them.
Answer This Question
Add your voice to the conversation. Click here to answer this question.