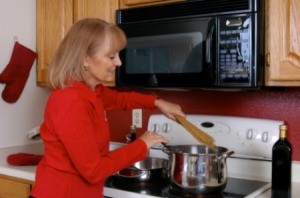 Wine and liqueur can be expensive to keep in the pantry for cooking. This guide is about substituting sherry in a recipe.
Solutions
Share a solution for this guide today!
Questions
Here are questions related to Substituting Sherry in a Recipe.
What would be a good substitution for sherry in a food recipe?
By Bonnie from Cornville, AZ
Recent Feedback
Feedback about this article is posted here. Want to contribute? Click above to post feedback.

By eileen11/19/2010
Depends on what you are making. You can use apple juice, white grape juice.

By Anonymous11/18/2010
Cooking sherry but don't use the salt recommended in the recipe (unless you like extra salt) because cooking sherry's and cooking wines are preserved with salt. The brand of cooking sherry's and cooking wines I use is called Holland House and are usually found in the vinegar isle of your market/grocery store.