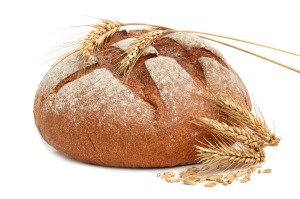 You can make a display or a cute gift from a loaf of bread. This is a guide about preserving bread for display.
Ad
---
Solutions: Preserving Bread for Display
Read and rate the best solutions below by giving them a "thumbs up".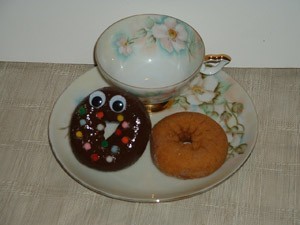 If you should want to harden a donut, it should be a cake donut (no icing.) Put into a preheated oven on a cookie sheet, at 200* for 5 hours. Let cool and decorate with craft paint and glued on google eyes, etc. Paint again with craft paint and varnish. You could glue a magnet to the backside, and place on front of refrigerator. Donut will be rock hard.
Source: craft group, years ago. I did one.
By flor2007 from Valdosta, GA
Give a "thumbs up" to the solution that worked the best! Do you have a better solution? Click here to share it!
Questions
Here are questions related to Preserving Bread for Display.
Help!

I am new to this site I hope that I have posted this in the correct place if not please send to the correct site. After looking for days and hours I have finally found a place where I can get help.

We are having a family reunion. I want to bake homemade bread like my mom use to do. I want to use them as centerpieces for the tables at our family reunion. My mom used to bake 8 loafs every other day. I come from a very large family (16 brothers and sisters ). Both of our parents have passed away and I thought it would be a gentle reminder of how hard our mom worked every day us. I have twenty loafs to make. Here are my questions:

Questions :

1) What type of varnish should I use to protect the bread?

2) Can I spray them with Krylon matte finish. Will the matte finish be ok, as I don't want them too shiny?

3) How many coats of varnish?

4) How long will this bread last after being varnished or sprayed?
How long do you think it will take to dry the bread? Can I put them in a bright place for them to dry without worrying about them getting moldy?

Please answer as soon as possible, I'm running out of time.

Thank You so much for all your help!

Char from SC

AnswerWas this interesting? Yes No
Ad
---
---
Most Recent Answer
By guest (Guest Post) 01/13/20080 people found this helpful
I need bread every year for a live nativity and so I've decided to buy or make a few loaves every year, dry & varnish them so eventually I'll have tons. I have been letting the ones I bought for the 2007 nativity dry for a few weeks now. Getting ready to buy varnish and try it out. Did anyone have a non-shiny varnish to reccomend that would work well?
---
How do I shellac homemade bread to keep for displays or to give as gifts?
By Pat D
AnswerWas this interesting? Yes No
Ad
---
---
Most Recent Answer
By Kris Z. 1 04/28/20130 people found this helpful
I used day old Italian bread loafs and cut out a section in the middle (to put dried flowers and wheat and tied with a ribbon. Also put a pipe cleaner through the bread to hold the decoration) and used spray varnish over it all. It dried fine and was used as a decoration for years until it fell and broke. It is a cheap way to make fun gifts. For bread inperfections I put a fun plastic worm to make it cute. Some of the most inperfect loaves of bread turned out the best.