Garden: Angel Trumpet and Seed Pod
This is just one of many Angel Trumpets blooming in my garden. The flower will only last one day and then forms a large seed pod.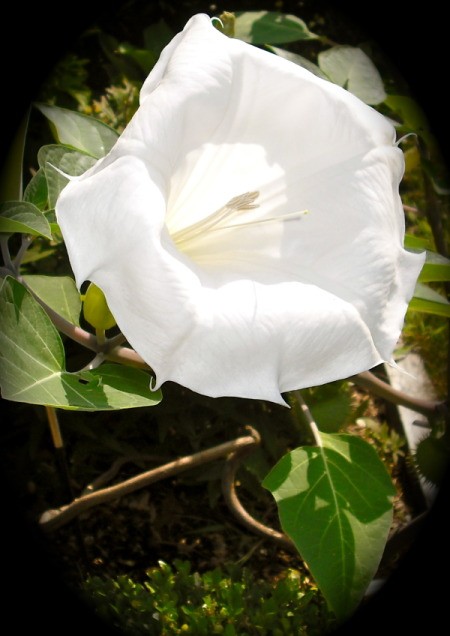 Being curious, I opened the very prickly pod. Although this is a toxic plant, you can see the perfect heart shaped seeds that is formed inside the pod. Just another proof of how truly amazing nature is.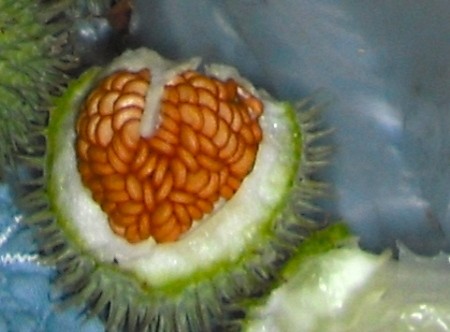 By Sandra B. from Montvale, NJ
Comments
Add your voice! Click below to comment. ThriftyFun is powered by your wisdom!
August 2, 2011
0

found this helpful
Although it is beautiful flower, it is very invasive. I am still pulling them out of my flower bed. But let me tell you a story about them and you might want to think twice about whether to plant them. I had some by the front of my house and apparently the seed blew into my veggie garden in a row of lettuce. When I cut the lettuce to eat, it looked just like the rest of the lettuce as I has planted a row of variety lettuce. I ate some for dinner and later that evening, I got so dizzy I could hardly walk. I didn't know at the time what was wrong. The next morning, I walked down to the garden and here in the lettuce row was a plant blooming. I had ingested some of the leaves unknowingly. By the way, the plant is technically known as a Datura. Here is a link that tells you all about it and how bad it can be if you ingest it.
http://en.wikip … .org/wiki/Datura
Add your voice! Click below to comment. ThriftyFun is powered by your wisdom!
When I turned on the porch light one evening this gorgeous Angel Trumpet bloom caught my attention. It was even more spectacular at night than it was during the daytime. For the remainder of the plant's blooming period, I made it a point to go outside each evening to admire it.
By VeronicaHB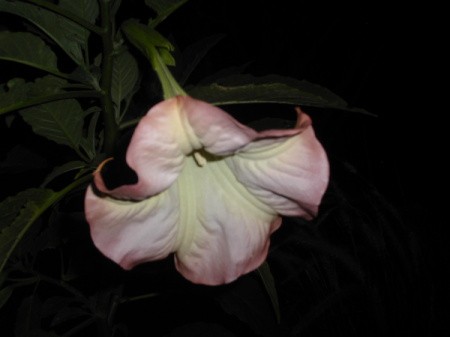 October 8, 2011
0

found this helpful
They are truly beautiful. But keep in mind that they are poisonous as well. Don't touch it!! Genus of the plant family Solanaceae. Contains shrubby species also known as Datura candida (angel's trumpet) and others in garden cultivation (D. sanguinea, D. suaveolens). Contain tropane alkaloids, neurotoxic hallucinogens. A bizarre, beautiful and very dangerous plant. Also comes in pink, yellow, orange, peach, blue and purple, doubles and triples.
http://www.brugmansiadatura.nl/ photos of many varieties
Also see article in wikipedia that has many references
March 23, 2017
0

found this helpful
These are not brugmansia, they are datura's. They are related to brugmansia's but not the same.... And yes, they are invasive. The way to stop them from "spreading" is to take the pods off when they appear.
Related Content