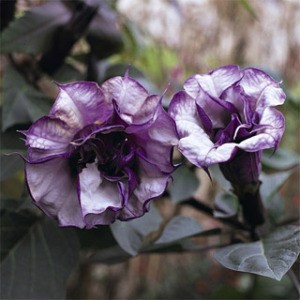 This plant is so pretty, but yet so toxic! All of the plant is dangerous if ingested, right down to the seed. It is Datura, also known as Angel Trumpet or Devil Trumpet.
By Sherry Hampton from Valdosta, GA
This is just one of many Angel Trumpets blooming in my garden. The flower will only last one day and then forms a large seed pod.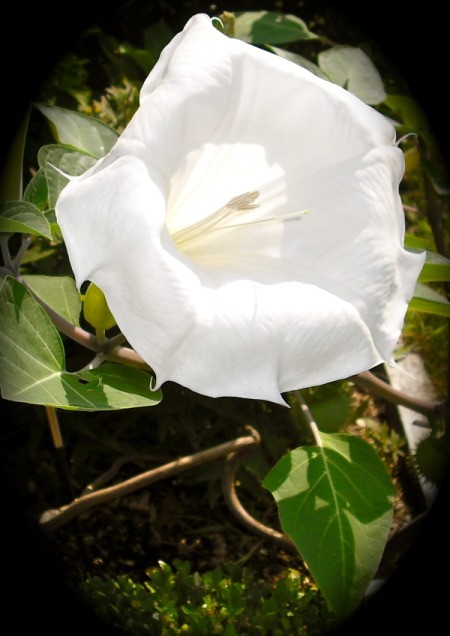 Being curious, I opened the very prickly pod. Although this is a toxic plant, you can see the perfect heart shaped seeds that is formed inside the pod.
Just another proof of how truly amazing nature is.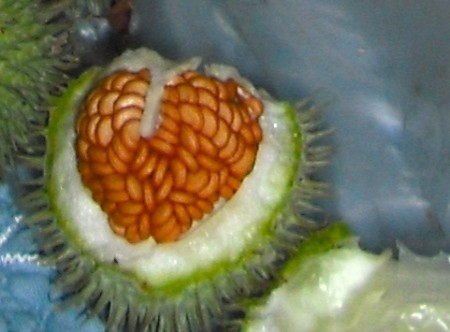 By Sandra Bridgeman from Montvale, NJ
Comments
August 2, 2011
0

found this helpful
Top Comment
Although it is beautiful flower, it is very invasive. I am still pulling them out of my flower bed. But let me tell you a story about them and you might want to think twice about whether to plant them. I had some by the front of my house and apparently the seed blew into my veggie garden in a row of lettuce. When I cut the lettuce to eat, it looked just like the rest of the lettuce as I has planted a row of variety lettuce.
I ate some for dinner and later that evening, I got so dizzy I could hardly walk. I didn't know at the time what was wrong. The next morning, I walked down to the garden and here in the lettuce row was a plant blooming. I had ingested some of the leaves unknowingly. By the way, the plant is technically known as a Datura. Here is a link that tells you all about it and how bad it can be if you ingest it.
en.wikipedia.org/.../Datura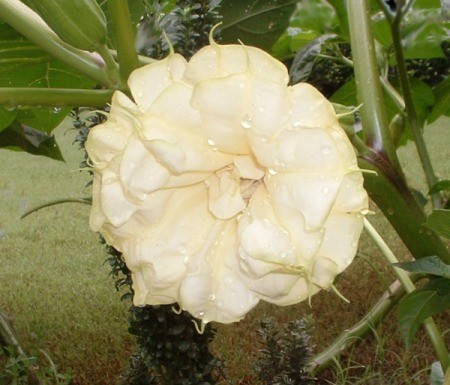 Photo Description
There was a hard shower during the night. And now, the sun is up but not out. No matter, Mr. Datura metel 'Triple Yellow', though still sporting a few rain drops, radiates his own bit of sunshine.
Years ago, I learned an old saying. 'On gloomy days, carry your own sunshine around with you'. Some people have the ability to do just that....and it's such a pleasure to be in their company.
Photo Location
My front lawn in NC