Angel's Trumpet Photos
Angel's Trumpet Photos
Share Your PhotoCheck out these Angel's Trumpet Photos shared by the ThriftyFun community!.
As a family historian and Find A Grave contributor, I spend lots of time in old cemeteries. They are comforting, beautiful places to me; places to contemplate life and the lives of those who came before us. On any given day, walking through some of these lovely old places can yield the most surprising finds!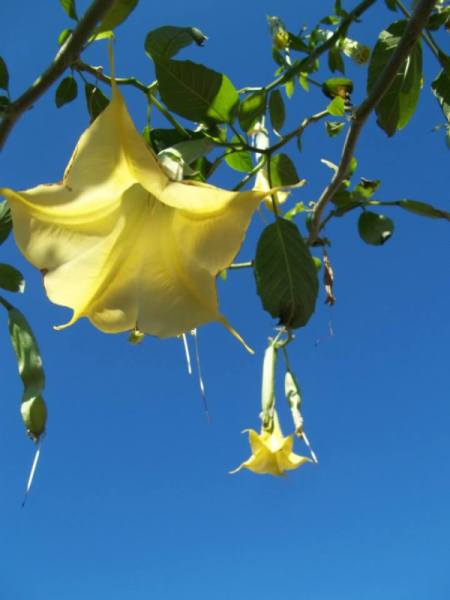 Read More...
Mr Brugmansia says 'Good Morning'. I discovered this beauty at sunrise and wanted to share it with everyone.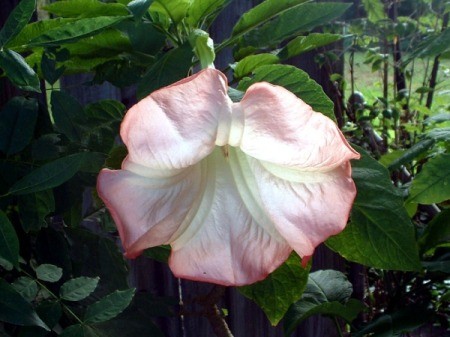 Read More...
When I turned on the porch light one evening this gorgeous Angel Trumpet bloom caught my attention. It was even more spectacular at night than it was during the daytime.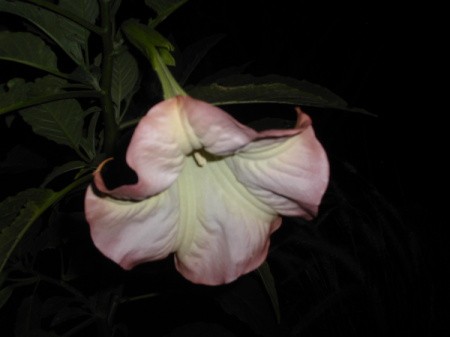 Read More...
These beauties are called "Angel Trumpet". It is easy to see why the angels chose these. The plants are native to South America.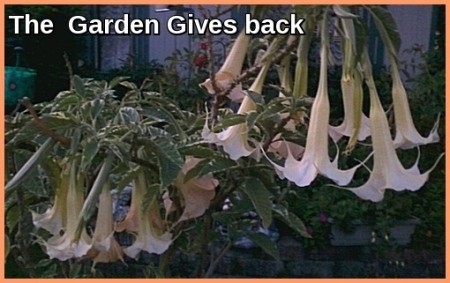 Read More...
This is a angel trumpet bush, it blooms from July to here it is in late October. Don't know how long it will bloom. Last year it was in late November. The smell from this plant is wonderful. The plant, if eaten, is highly poisonous. So you need to keep kids and pets away.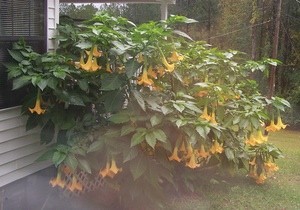 Read More...
This is a page about datura photos. Datura is a genus containing several species of poisonous flowering plants.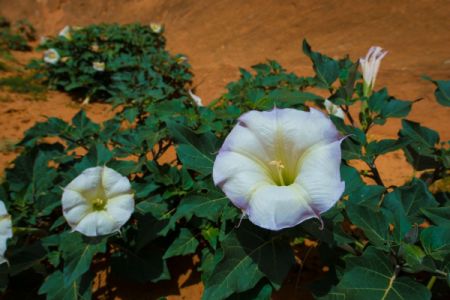 Advertisement
Published by ThriftyFun.
© 1997-2020 by Cumuli, Inc. All Rights Reserved.
https://www.thriftyfun.com/Angels-Trumpet-Photos.html