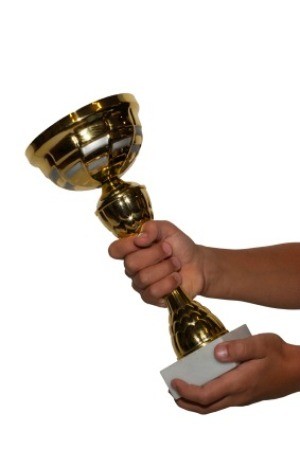 Questions
Here are questions related to Selling Trophies.
I have a cutting horse trophy, circa 1960, made by a well known artist, Jim Reno. Is there even a market for one of these? It was awarded to a W. Crim in Klamath Falls, Oregon.
By Charles
I have about 7 trophies that I would like to sell for any amount of money. Where can I sell them? They are from 1995+.
By Julie from Glen Ellyn, IL
---
Most Recent Answer

By Louise B.02/13/2013
I am not sure there is much of a market for these except, perhaps, at a yard sale. You can give them to goodwill or the Salvation Army, as they sell them in Thrift Shops (for next to nothing). Sometimes schools and clubs take them, change out the tops, and give them for activities in their organizations. You might be better off to try to give them to Scouts, a local elementary school, playground associations, or something like that.
I am looking for a place to sell sports trophies given to my children. Can you help?

Shirlee
---
Most Recent Answer

By Louise B.02/07/2009
Local schools may use them as well. Our school reuses trophies for our curling bonspiels.

I don't know of any place where you could sell them, except perhaps at a yard sale. (Where people buy them for a quarter each, and then donate them to clubs or schools!)
Solutions: Selling Trophies
Do you have knowledge about this guide topic? Feel free to share a solution!