Last week I've got 2 cans of Nestle Full Cream sweetened condensed milk and I don't know how to use it. Does anyone know some recipe using condensed milk? Thanking you in anticipation.

Jessie from Mauritius
By Jessie
Ad
---
Recent Answers
Here are the recent answer to this question.

By badwater [242]08/09/2008
check out http://www.eaglebrand.com for more delicious recipes using sweetened condensed milk.

May God richly bless you & your family!

By Traci (Guest Post)07/26/2008
cslowe97, thanks for the recipe for the p.b. cookies! they turned out great!

By Sue [2]09/01/2007
BONOFFEE PIE!
take a ready made pie base.
Boil one can of condensed milk, (without opening, as above), and spread contents over pie base.
Top with sliced banana and cream. Enjoy!

By eileen08/06/2007
Super Speedy Chocolate Ginger Millionaire's Shortbread

© Photography by Simon Smith

Everyone's sweet favourite... delicious layers of shortbread, caramel and chocolate. This recipe has an added surprise of hot ginger pieces!

Makes 16 pieces
Preparation time: 10 minutes
Chilling time: Approximately 1 hour

Ingredients Method
For the base:
225g (8oz) butter shortbread biscuits
25g (1oz) butter, melted

For the filling:
397g can Carnation Caramel
55g (2oz) stem ginger, chopped (optional)

For the topping:
85g (3oz) dark chocolate, melted
85g (3oz) white chocolate, melted

You will also need:
A greased and base-lined square brownie tin, 18cm (7)
To make the base, process the biscuits until they are like crumbs then tip into a bowl. Stir in the melted butter. Spoon this mixture into the tin and, very lightly, press to make an even layer. Chill for 20 minutes.

Sprinkle the chopped ginger onto the biscuit base. Spoon the Carnation Caramel in an even layer over the base. Place small spoonfuls of dark and white chocolate on top of the caramel and gently swirl together to create the marbling.

Chill for 10-15 minutes and before the chocolate has set hard cut into squares.

Return to the fridge for at least 30 minutes before enjoying with a cup of coffee.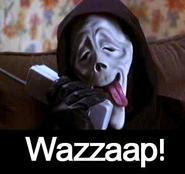 By LEONA LABINE [40]08/06/2007
I make these every Christmas, yummy!

Six Layer Squares

1/2 cup butter or hard margarine

1 cup graham cracker crumbs
1 cup chocolate chips
1 cup butterscotch chips
1 cup flaked coconut

300 ml. can sweetened condensed milk

Melt butter in a 9x9 pan over low heat
Sprinkle the next four ingredients in order given
Heat condensed milk in small saucepan just till warm
Pour evenly over top
Bake 350 deg. for @ 30 minutes, till golden brown
Cool and cut into squares


By Tonya (Guest Post)08/06/2007
I use it for coffee or tea in place of sugar and milk. I open the can and use two tbls or so and use one of the plastic can lids and put it in the refridgerator and it lasts ~4 days. Recipies for Thai Iced Tea or Thai Iced Coffee call for it. Also, check the Nestle website: http://www.nestle.com/Lifestyles/Co ... .htm?searchIngredient=condensed+milk

Plums are in season so you could use it to make a great plum dessert recipe listed on the website fairly inexpensively.

By Carolyn C. Cooke [18]08/06/2007
For a quick, cool pie: 1 ready-made graham cracker crust or make your own, 1 can condensed milk, 1/4 cup lemon or lime juice (not concentrated), 1 tub whipped topping (do you have this where you are?). Combine all ingredients and pour into the pie crust. Cool in refrigerator a few hours, or freeze. Enjoy! You can add some food coloring to enhance the color of the juice if you like.

By Sandra Andersen (Guest Post)08/05/2007
Make fudge

By (Guest Post)08/05/2007
You can also go to recipes.com and type in condensed milk....or recipeszaar.com.

By jan nash [8]08/04/2007
Jesse re Pam (guest post ) If you,re boiling a can of condensed milk to make caramel don't pierce the can first and keep the pan topped up with water. regards Jan UK

By lesley [1]08/03/2007
try the Eagle Brand website...they have lots of recipes Good luck


By Shirley Turpin08/03/2007
This is a really good Chocolate Pie use condensed milk.

Chocolate Pie

1 9-inch pie crust -- baked
4 1-ounce squares unsweetened baking chocolate -- divided
1 14-ounce can sweetened condensed milk
1/4 teaspoon salt
1/4 cup hot water
1 teaspoon vanilla extract
2 cups whipping cream -- divided

In heavy saucepan, over medium heat, melt 3 squares of chocolate, salt and condensed milk. Cook, stirring constantly, until mixture is very thick and fudgy (5-8 minutes). Add hot water, cook and stir until mixture thickens and bubbles. Remove from heat, add vanilla. Cool 15 minutes, refrigerate 20-30 minutes. Beat 1 cup of whipping cream until stiff peaks form. Fold in chocolate mixture , pour into pie shell. Chill for 3 hours or until set. When ready to serve, whip remaining cup of cream and spread on pie. Top with chocolate shavings from remaining chocolate square.

May substitute graham cracker crust or sugar cookie crust for baked pie crust.


By ms206014 (Guest Post)08/03/2007
Don't have the recipe at hand, but condensed milked makes a delicious cream cheesecake using graham cracker crumbs. This has been a family favorite for decades. Also, I'm a diabetic and cheesecake is an allowable dessert if one watches the serving size. The recipe should be in quite a few cookbooks. There is also a version using evaporated milk.

By leslie [14]08/03/2007
I'm not sure of the measurements but fudge made with sw. cond. milk is excellent if you like it smooth and not grainy like alot of other recipes. Just add choc. chips and a tsp of vanilla.
Again I'm not sure of the measure for the chips...about 1 1/2 to 2 cups I think. The recipe used to be on the back of the can. Add the chips to the milk in a micro. safe bowl and heat for 1 min. at a time, stirring between each minute until melted and smooth, add the vanilla and pour into a foil lines 8x8, or 9x9 pan. Let it set up and turn onto a cutting board, peel off the foil and cut into squares...yum!

By Marta (Guest Post)08/03/2007
Magic Cookie Bars, YUM! There are lots of variations, here is one...

1/2 cup butter, melted
1-1/2 cup graham cracker crumbs
14 ounce can Eagle brand sweetened condensed milk
6 ounces semisweet chocolate chips
3-1/2 ounce can flaked coconut
1 cup pecans, chopped

Directions:
Preheat oven to 350 degrees. In a 9X13 baking pan, pour melted butter. Sprinkle graham cracker crumbs over butter then pour sweetened condensed milk over the crumbs. Top with remaining ingredients. Bake 25 minutes. Cool. Chill in refrigerator for 2 hours. Cut into bars.


By carrie [1]08/03/2007
Hi Jessie!
There are TONS of ways to use Sweetened Condensed milk. If you go to the nestle website, they have lots of recipes using this product! I use evaporated milk very often in place of milk for many recipes.

Sweeteneded condensed milk (which is DIFFERENT from evaporated milk) is wonderful in making desserts and cakes, and brownies, fudge, candy, etc... Here is a link to one recipe:

http://www.verybestbaking.com/recipes/detail.aspx?ID=9118

Another one of my favorite recipes using sweetened condensed milk is for peanut butter cookies:

EASY PEANUT BUTTER COOKIES

1 (14 oz.) can sweetened condensed milk
3/4 to 1 c. peanut butter
1 egg
1 tsp. vanilla
2 c. biscuit mix

Preheat oven 350 degrees. In bowl, beat sweetened condensed milk, peanut butter, egg and vanilla until smooth. Add biscuit mix and stir well. Chill at least 1 hour. Shape into 1 inch balls. Place 2 inches apart on ungreased baking sheet. Flatten with fork. Bake 6 to 8 minutes or until lightly browned. Makes about 5 dozen.

Hope this helps! Have a great weekend!

-carrie

By (Guest Post)08/03/2007
When I have something like that I use this site: www.allrecipes.com
They have an area to search....and you can search under ingredients, which helps out in situations like this!!!!
Hope this helps!!! Good luck!

By pam (Guest Post)08/03/2007
Condensed milk can be turned into caramel for tarts etc. by boiling for an hour or so in a pot of water
also
add lemon juice to add to a cheesecake filling along with philly cheese.
also
a good base for mayonnaise with vinegar and mustard
Answer This Question
Add your voice to the conversation. Click here to answer this question.