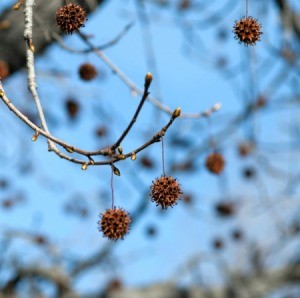 Although many homeowners dislike the seed pods dropped by sweet gum trees, others use them in gardening and crafts. This is a guide about buying sweet gum balls.
Solutions
Share a solution for this guide today!
Questions
Here are questions related to Buying Sweet Gum Balls.
Where can I buy sweet gum balls? I need a quantity for wreaths. Thanks.
By Terry
---
Best Answer

By Judy09/11/2013
Why buy them? Find someone with a sweet gum tree in their yard and I'm sure they will let you take all you want. I have 2 in my yard and I would love for someone to come get them. They are a pain in the butt. lol.
I am looking for sweet gum tree balls/seed pods for craft projects, but they are not native to Iowa where I live. Does anyone know of a good source for them?
By MM in IA from Pleasant Hill, IA
---
Most Recent Answer

By Debbie11/02/2011
Oh my! Gumballs have taken over my yard here in NC! You are welcome to them :>) I haven't come up with any great craft to use them for.


Where can I buy sweet gum balls?

Rebecca from West Midlands
---
Most Recent Answer

By Mary M.01/27/2014
I have them for sale cheap! My email address is tandomwolf AT gmail.com Send me a webmail with how many you need (they come in quantities of 25, 50, 75, 100 and so on in increments of 25. I sell a bag of 25 for 3.00$ each.