By guest (Guest Post)
November 29, 2007
0

found this helpful
Several years a go my brother strung several keys on multiple strands of fishing line so they just touched. It is the most beautiful sounding wind chime I have to date.
December 5, 2007
0

found this helpful
here's what I made: Found a foot long piece of driftwood; used small round eye hooks a few inches apart, added the keys (misc house, car & lock keys) from biggest & smallest, on fishing line, to make a unique, great sounding windchime!
December 5, 2007
0

found this helpful
two possibilities:
if you have serveral of them, you could put them on a necklace--either a ribbon or cord necklace, or a loose chain necklace. It could be funky.
reading is the "key" to knowledge...so make some unusual book marks by tying a ribbon through the hole of the key.
December 5, 2007
0

found this helpful
Babies just love to play with keys! Try making a mobile for a babies room using stuffed hearts for example and the keys. Just be sure it is sturdily built and well out of the baby's reach. You could even try painting the keys with a non-toxic paint before using them.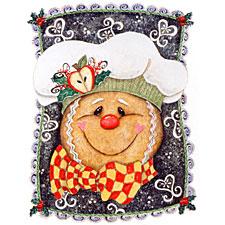 December 7, 2007
0

found this helpful
I use old keys in collages, jewelry and windchimes.
I have seen keys used as key hooks (use a nail or screw through the hole in the key to attach it to some wood and then bend the "key" part into a hook)...