Hi, I am trying to find a jar opener. It's usually round, rubbery with a slight texture to it. It's usually given as a give-a-way from businesses. You hold it in your hand as you are attempting to open a tight jar lid. I threw one out after having for years and can not seem to locate them anywhere. Any suggestions? I googled "jar openers" and terms along those lines but had no luck. Thanks guys! :o)

Holly from GA
By Holly
Ad
---
Recent Answers
Here are the recent answer to this question.

By zberryman (Guest Post)10/20/2008
I want to thank everyone too. My mother is 87 and I cannot open jar either because of carpal tunnel surgery on both hands. She remembers the old rubber jar openers like the one you asked for. Now I bet I can get several for us. Every store owner I asked had not clue what they were!

Thanks again---you've made 2 "old" ladies very happy (and their hands won't hurt opening jars anymore!)

By debi (Guest Post)06/02/2008
The picture posted, I have that one and it kinda sucks. It tears if the jar is ribbed. For example, I only typically need a jar opener for my Vanilla Extract. It's always so tight that my boyfriend ripped that opener. We use pliers. Anyway I did a search and found this site, http://www.fantes.com/openers.html. Go down about halfway, it says "Round rubber jar opener". They are $1 and then like $6 to ship. I am probably going to order from them.

By Minnie Jacobs07/19/2007
I found my rubber jar openers at my local Bi-Lo Store.It was in the aisle where they had the cleaners and and household things.It didn't cost much,and there were 5 to a pack.(Can't remember how much they were,cause I got them over a year ago.
Weezy

By Carol (Guest Post)07/17/2007
Ace Hardware has them for about $2.00.
Try googling 'rubber jar gripper' and 'jar and bottle openers'.

By Holly [2]07/17/2007
Wow..I checked here when I first posted my question and there were, I believe ,three replies. Now so many. I would just like to thank all those that replied. You all had great solutions. Thanks again. ~ Holly in Ga. :o)

By Millicent (Guest Post)07/16/2007
I got mine at WalMart....there were 4 in a package, in the housewares I think. You could also use that stuff you put in the kitchen drawers to keep things from sliding around...Don't remember the cost , but it wasn't much.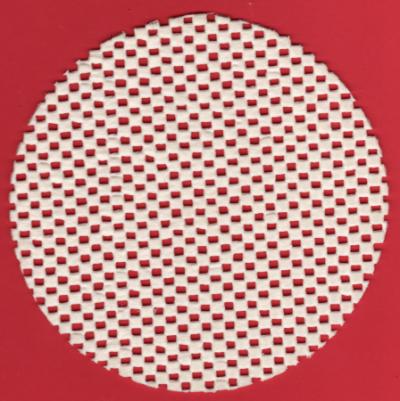 By Bunny (Guest Post)07/16/2007
I Googled "rubber jar opener" and got several links. I did the same search on ebay and came up with several too.



By Jean (Guest Post)07/16/2007
I recently found one at the Dollar General store.

By tamak (Guest Post)07/16/2007
Buy a roll of the new "spongy" drawer liner material (you can find it near the contact paper). Just use a small plate or toilet paper roll for cutting the circle shape. They work wonderfully as jar openers!



By Bunny (Guest Post)07/16/2007
I Googled "rubber jar opener" and got several links. I did the same search on ebay and came up with several too.



By Cyinda [214]07/16/2007
How about going to a dollar store & using one of those flat rubber "Bathtub Plugs"?

By Melinda from Orlando,Fl (Guest Post)07/16/2007
I found a great jar opener at Cracker Barrel. It is rubbery and fits all different size jars. The cost is around $7 if I can remember correctly.

By Jan (Guest Post)07/16/2007
Hi,why don't you just ask someone who works in a garage to cut you a piece of inner tube from a tire (,they must have some that are to bad to patch,)in a circle and use that

By Brenda (Guest Post)07/16/2007
If you can't find exactly what you want, use a rubber glove with the ribbed edge toward the jar. I have opened jars this way for years.

By Toni (Guest Post)07/14/2007
What I find helps is using plain elastic bands (the thicker bands). I usually get them when buying broccoli at the supermarket and toss them into the elastic drawer. When needed, I wrap one or two elastic band(s), around the lid and the jar opens easily.

By Fawn. (Guest Post)07/11/2007
All you have to do is get some rubber shelf liner the stuff with the holes is fine when it wears out just cut out a new one .

By Holly [2]07/11/2007
Queenie,Mich & Mum ~ Hey guys, thanks for the speedy reply on my question. You each came up with great ideas. I went into another Google search and it popped up with about 8+ pgs. I appreciate all your suggestions and think I'll try out the shelf liner. Never thought of that. Again, thanks to the three of you. ~ Holly :o)

By Regina Arlauckas [26]07/11/2007
The new silicone hot pads that are in stores everywhere work great as jar openers - and double as hot pads so you get 2 items for the price of one - how thrifty is that!

By Michawn [16]07/11/2007
At the Dollar store or anyother store, get a rug gribber, rubber placement, or shelf liner, cut to your size and wa la!!

By mum [2]07/11/2007
Hi Holly,

Try searching for 'rubber gripper jar opener' and you'll probably find it.

Here's one link where I found it;

http://www.pressurecooker-outlet.com/B31120231.htm

Mum
Answer This Question
Add your voice to the conversation. Click here to answer this question.