Lilli is an 18 month old Purebred Golden Retriever. I looked in paper and purchased her in 2006. Lilli loves to play ball and loves to chew on bones.

Lilli is learning how to get 2 tennis balls into her mouth. She is loving and affectionate, and follows me everywhere. She shares my pillow at night!
By Hearts1 from San Diego, CA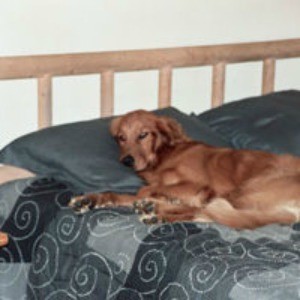 Add your voice! Click below to comment. ThriftyFun is powered by your wisdom!
Lilli is a 5 year old Golden Retriever. I bought Lilli in May 2006. I just woke up one day and decided I wanted another dog in my life.
I looked in the local newspaper then visited several private homes where the puppies were born and raised. The minute I looked into Lilli's eyes, I felt an electricity go between us and never let her go!
Lilli loves to play ball. She taught herself how to put two tennis balls in her mouth at once, which is very cute. She prances around like she's "Hot"! Lilli is the most intelligent Golden Retriever I've ever seen.
I've had 4 Golden Retrievers and none of them were as smart as she is. I teach her something new every day and her vocabulary is huge. She not only knows words she also knows phrases and hand and body signals.
By Hearts1 from San Diego, CA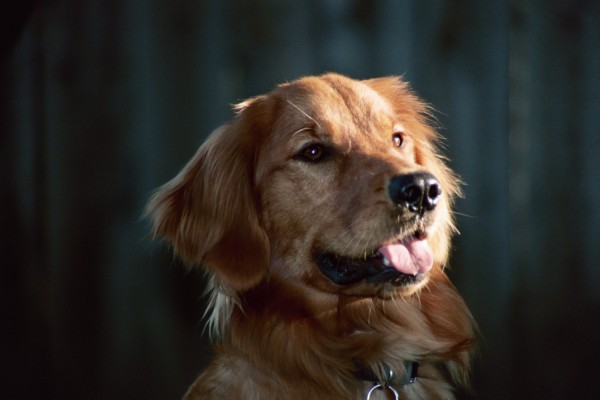 July 14, 2011
0

found this helpful
I was raised with my parents' Golden Retriever, and for about 5 of those years, Princess was my "sister". She chose to sleep with me from the time I can remember and there were never any "monsters" under my bed. As long as she was with me, I always felt so secure. I never gave much thought to that until one day we were at the vet's and a lady was there with her
Goldern Retriever and her 4 year old son. We started talking and she remarked on the fact that her son had never suffered with being alone at night or the dark or monsters of any kind. I remembered feeling the same way with Princess, and now I have to wonder if having a good dog wouldn't solve a lot of problems for many children.
We've always had dogs and I would never want to be without a good dog both for my children and I admit it, I just feel better with one in our home too.
Your Lilli is a very beautiful girl and I know how smart they can be. Golden Retrievers are amazing dogs and so loving.
Thank you for sharing her.
Suziq9
July 16, 2011
0

found this helpful
Nice story and a beautiful family pet.
Songwriter
July 17, 2011
0

found this helpful
These dogs are great people dogs, loving & protective, loves kids, playful dogs. Beautiful dogs. 'Cookie17"
July 22, 2011
0

found this helpful
Lilli is 20 months and is a purebred Golden Retriever. I looked in the paper and visited folks who advertised Golden Retriever puppies for sale in late April 2006

She likes to be with me everywhere I go, play ball - she has taught herself to put 2 balls in her mouth, run around the backyard like a maniac, relax on the bed or sofa with me - right beside me. I call her Lilli - Sweetness and Light because she is exactly that. She is very intelligent, can be taught any trick or behavior, and loves learning new things.

By Hearts1 from San Diego, CA

Answers:
Lilli at 20 Months (Golden Retriever)
What a lovely pair you two make together. I'd say both of you are very lucky indeed! (11/26/2007)

By Patti
Lilli at 20 Months (Golden Retriever)
She is a beautiful nut - 2 balls at one time! Ha! I know she is the light of your life. Thanks for sharing those lovely pictures, and God bless you and Lilli. (11/26/2007)

By tedsmom
Lilli at 20 Months (Golden Retriever)
What a absolute beauty!! How lucky you both are to have each other. (11/26/2007)

By jwrh626
Lilli at 20 Months (Golden Retriever)
Gorgeous! The best dog I ever had was a Golden Retriever! (11/27/2007)

By Beth
Lilli at 20 Months (Golden Retriever)
Hi, Hearts 1,
We are fairly new parents' of a Golden named "Izzy". She is a joy. We had not had a puppy for over 13 years, before we got Izzy. Forgot how hyper they are! I have met another Golden mommy on this website and we are now pen pals, comparing our Golden habits.
By mrs75
Lilli (Golden Retriever)
Lilli is a 2 year old Golden Retriever. How old is your pet? I got her from people who bred their dogs, she was the first of 8 puppies, all the rest were males. I looked at many of the males, but none that I picked up did anything to me. Then I saw Lilli, I picked her up and when I held her up and our eyes met, life became more wonderful! That was April or May 2006.
Her favorite activity is when I go outside (I have an enclosed driveway and yard) and throw the ball for her. She also is a chewer - anything (she knows not to chew anything but what I give her - Thank Goodness for that!)
She is the perfect specimen of a female Golden Retriever, she's very very very intelligent, and she's faithful to the nth degree. I could not imagine living without her.
By Hearts1 from San Diego, CA
Answers:
Lilli at 2 (Golden Retriever)
I have been lucky enough to share my life with 2 great dogs, Ma Barker (she was a thief), a 100 pound black lab who was 14, and Pookie, an 8 pound apricot toy poodle who died last fall at 17.5. I also share the house with Christmas, a 19.5 year old grey tuxedo cat, and Stumpy, a 16 year old tuxedo manx. (07/08/2008)

By jean
Lilli at 2 (Golden Retriever)
Lilli's a beauty! Our pup, Kato the Wonder Dog, just turned 11 yrs. old on the 4th of July! He's a long haired GSD. (07/08/2008)

By javajano
Lilli at 2 (Golden Retriever)
Lilli is beautiful. (07/08/2008)

By mulberry204
Lilli at 2 (Golden Retriever)
She looks to be a lovely dog! How lucky you are to have such a great friend to enrich your life. (07/08/2008)

By chriself