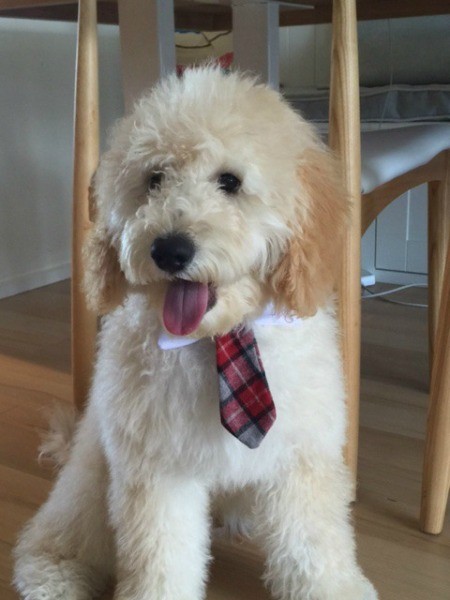 Your Pet's Age
1yr, 1 month
Your Pet's Breed
Groodle
How and when did you get your pet?
When he was 8 weeks!
What does your pet like to do for fun?
He likes to play chasey, fetch, play chasey, fetch, and play chasey, fetch some more.
Do you have anything else to share about your pet?
He is the most adorable living, breathing teddy bear. He is so animated and loves to try to understand everything we say. He hangs out the car window all the time and says hi to everyone. He loves people and other dogs. He just loves life. He runs a million miles an hour, back and forth, until he wears himself out and tries to get other dogs to play chasey with him, but they hardly ever 'get it'! He comes everywhere with us, whether it be to the drive-in or work, and completes our family. You can't help but love him. Even the most hard hearted people melt when he's around. He looks cute and fluffy, but he is a tough little man and loves playing rough with Daddy, but lays next to Mum and play bites her softly. He knows who to play what with. He is truly a Godsend for us.