I am seriously wanting to purchase a Miniature Husky, but know little about this breed. It would be great to hear and exchange the process with someone in the know.
By Vicki
January 24, 2010
0

found this helpful
There is no such thing as a minature Siberian Husky. There are people out there who try to pass off mixed breeds as a purebred dog. Even worse, there are people out there who are always trying to 'breed down' the size of different breeds. They often use runts and poorly bred dogs to try and create a smaller version of a breed.
They do a great disservice in that breeding this way passes on health problems. A great deal of heartache can await unsuspecting buyers when their heartstrings and their wallets are emptied with the vet care necessary to keep their dog going. I would go to your vet for information. They may have even dealt with the same people before and have information to share as to the care of your dog.
January 24, 2010
0

found this helpful
I owe you a BIG apology. My answer looks more like a rant than a help to you. I get upset by this too easily. We have seen the results in our clinic. Again, I am so sorry to have been so terse.
December 22, 2010
0

found this helpful
Miniature Siberian Husky's have been developed in the name of finance check with your state canine control council if they are a registered breed and can be shown if so they will need pedigree papers and the breeder will have to be a current member with a kennel prefix do research with the appropriate canine body before you purchase any animal.
Add your voice! Click below to comment. ThriftyFun is powered by your wisdom!
Has anyone here ever heard of a miniature Siberian Husky? I have one and sorry, but I don't have a picture up just yet.

Casey from Salem, SC
Answers:
Miniature Siberian Husky
Why yes. Alaskan Klee Kais. How in the world did you get one? They are so hard to find. They were featured on Animal Planet some time ago. Darling dogs. Do post your picture when you can.

Janene (12/05/2007)

By Puddintane
Miniature Siberian Husky
Yes they are so adorable. Very full of energy. I myself have one. He is a little over two years old. There is a breeder towards my area. I can show you a picture. It's not one of the more recent ones, but he is full grown now. (12/05/2007)
By bbnt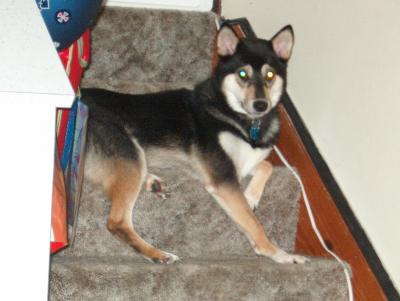 Miniature Siberian Husky
Here is a picture of my little Keira. She is seven weeks old and the runt. This is when she crawled behind my boyfriends head and started barking (12/07/2007)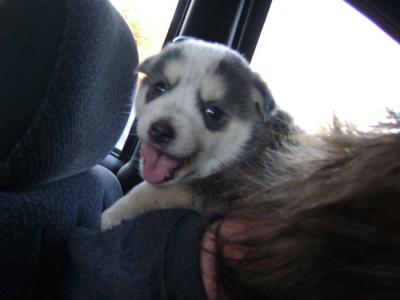 Miniature Siberian Husky
I have a male and female Miniature Siberian Husky. I also have 5 puppies. I just love them. (01/09/2008)

By Mitz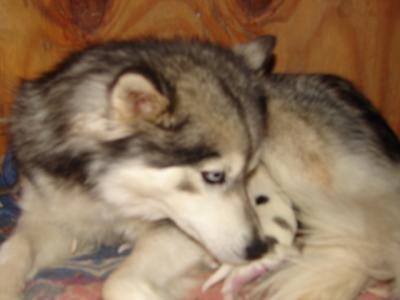 Miniature Siberian Husky
Actually Alaskan Klee Kai are a different breed. (01/22/2008)

By April
Miniature Siberian Husky
Mini Siberian Huskies are real so Post By Jennifer (Guest Post) (01/22/2008) is wrong. If you want to see a site that sells them the site name is minihuskies.net (03/25/2008)

By Rachael
Miniature Siberian Husky
I actually bought one from MiniHuskies.net and Suki is now two years old.
She is a lot of work, but I would not trade her for the world. I've always wanted a Husky, but the large size was always a problem. I know there are questions about size and weight and although some websites state that Miniture Huskies will remain under 25lbs, Suki weighed in at 45lbs at her last visit to the vet. This doesn't bother me, but it is something to keep in mind if you have a small apartment and need a small dog.
When we lived in an apartment it would drive Suki crazy due to the lack of space. Her boredom was taken out on my furniture. We have since moved in to a house that has a large back yard to keep her occupied. My neighbor also purchased one from the same breeder and his was was little bigger than Suki. (01/05/2009)

By Dil