Best Answers: Getting Coupons Through the Mail
These are the best answers for this question.
Write or email companies telling them how much you like their products and ask for couponsthey want you to buy their products, so are happy to do this. Sometimes you will receive coupons for free things!

Check out all the couponing sites online. Extreme couponing is so popular right now and there are lots of websites telling you how to do it and where to get coupons and freebies. I like to send off for at least one freebie a day to keep my mailbox busy! If you're on Facebook, if you "like" a company or product, you can get access to coupons that way. There are also "coupon trains" where you swap coupons with other couponers via snail mail. A lot of companies offer coupons that you print out, so if you don't have a printer, you should get one. Walmart sells them as low as $29.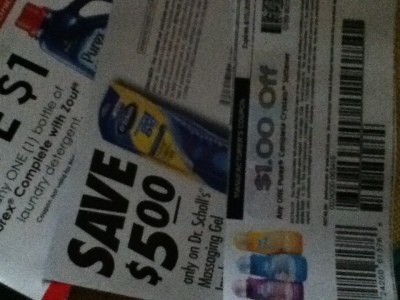 More Answers
I order them through a coupon site. There are so many now adays to choose from. I am subscribed to Krazy coupon Lady and Couponmom, they give you a breakdown of the stores ads and availability of downloading coupons for free.
Just google "online coupons" and you will get tons of results. just pick whatever you like, give them your address, and you should start getting some.
Answer This Question
Add your voice to the conversation. Click here to answer this question.
Related Guides
Related Posts