Hanging Craft Projects
This tip helps you get craft projects out of the way while you are not working on them. Put all the patterns and other supplies for a craft project in a plastic grocery bag with handles. Then slip each handle of the grocery bag over a clothes hanger and hang it a closet. You can cross the handles so the bag won't slip off the hanger. If the handles still have a tendency to slip, secure them with clothespins.
Feedback
Read feedback for this post below. Click here to post feedback.
By
03/26/2012
I often do the same, but I use clear bags. I can find really strong veggie bags when I shop at local produce places, but the thinner ones work, too. That way I can see at a glance what is inside. I find that hanging them from the hook makes them hang funny, so I often hang them from the bottom. That way, if I have two that are hung from the bottom or the top, I can alter them and they hang better.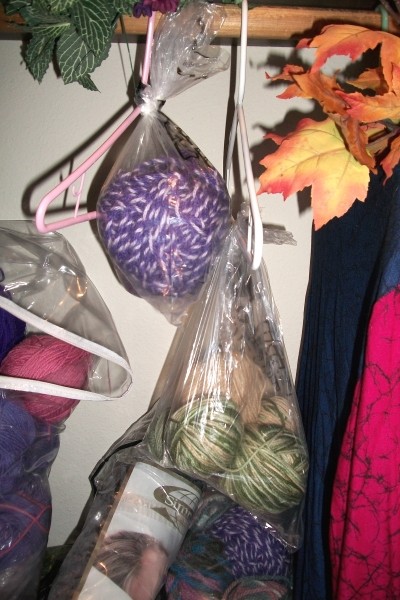 By
07/27/2011
Great idea! I've been putting mine in bins, and then trying to find a place to put the bin. But this is great! Thank you!

By
10/29/2009
I've done this, but put them in gift bags and hung them with the handles. I put them on hangers and hung them on the clothes pole in a closet. It works pretty good. Thanks

By
05/20/2008
Hi, I've tried this and it works great. It gets my craft clutter off the kitchen table and coffee table.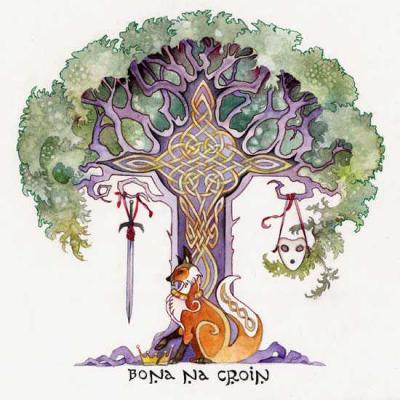 Post Feedback
Add your voice to the conversation.
Related Guides
Related Posts