By Toby from KS
Recent Answers
Here are the recent answer to this question.

By TomB02/23/2014
Having lost our beloved Lab, we were vulnerable to fost-adopting some amateurs breeding experiment. Adoption by denial, we ended up adopting a Dachshund-Pitt Bull mix. Naturally, we've grown love this little fellow, and he's a great guy, but I don't think we should be encouraging the "thrifty fun" of being a backyard breeder with the expectation that others take responsibly raising their breeding experiments. Period. The shelters are full of this kind of irresponsibility.

As for breeding large and small breeds together, suspend teenage girl sentimentality and think. A quick perusal of Dachshunds suggests they bite more than other breeds (see Wikipedia citing), and they *clearly* have more orthopedically vulnerable due to their longitudinal fuselage; couple this with misconceptions of pit bulls, and you have potential for perpetuating misconceptions associated with Pitts because of the snappy Dauchshund.

Finally, Dauchshund-Pitt Bulls are not a breed. It is a hybrid of two breeds. Reckless backyard breeders might like to increase the cachet of their product by suggesting it is a breed, but no noteworthy dog organization regards them as such. There's a reason these guys don't develop on their own in the wild. Mother nature has natural barriers. So, while cross breeding can often minimize a vulnerability (for example, reducing cancer in Goldens by cross breeding with poodles), anyone assuring you this hybrid as medically sound is likely not expressing any opinion based on data, but theatrical defensiveness.

This doesn't mean I don't like our guy, but I'm not expecting him to be free of dauchshund biomechanical issues. We've worked hard to give him his much needed socialization, and we bear the financial liability (in the form of insurance) because of his Pitt heritage. Hopefully his strong musculature will spare him back problems and needing a chariot later in life.

By Matthew Stacy Scillion S.02/22/2014
This is ours love him he's about 1

By jody c12/07/2013
We just adopted our little Twinky from our local pound yesterday! Santa called my 9 year old an told him he had a early Christmas present! ( our local pound is 1st come 1st serve, an he already had 2 family come look @ him in the last 4 days,we made the 3rd). So far so good and we also have a 3 year old, and Twinky has been awesome with him. We would have loved to have a full breed dog, but I told my husband as long as my boys love the dog and the dog loves them I would rather give a good, grateful dog a home! Twinky is just over a year old, and is housebroken, and will fetch a ball! He has made himself RIGHT @ home!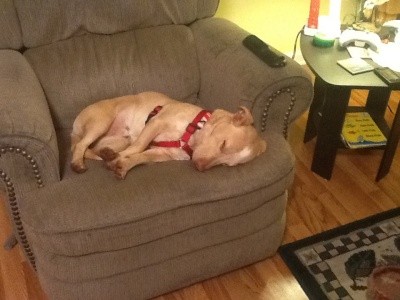 By Matthew C B.07/04/2013
I love mine and I adopted him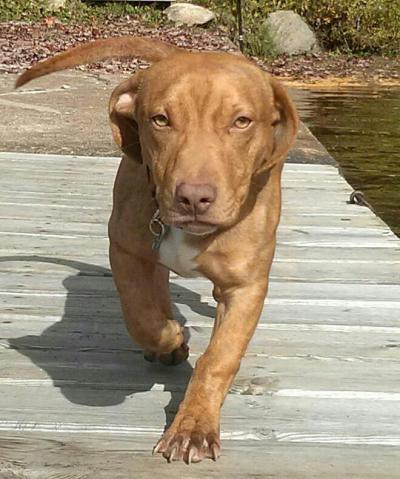 By Monica B.05/08/2013
Dont litsen to some if these comments they dont know whar they are saying. I have two dachshund/pitbull mixes that are not deformed, they are perfect dogs! They are a very smart dogs! Just make the mother is the pitbull! And if you want proof of my doxbulls look up maxine_and_petey on instagram :)

By Cassie 02/01/2011
I just got a two and a half month old Dachshund Pitbull puppy aka a Dox-Bull! From what I have found on the internet they are a very family friendly dog. Snooki, my puppy is so cute, the body of a Dachshund the face of a Pitbull.

By barbwireneck01/11/2011
Yes you can. It is actually a Designer breed. You can only breed a male dachshund with a female pitbull or as they are really called an American Staffordshire Terrier. I have owned one wiener-pit before and I am planing to breed my female $800 American Staffordshire Terrier with my male Dachshund the next time she comes in heat. Here is the link to the designer web page: designermixes.org/Breed_Info/805/Dox-Bull.aspx

By Marcie [4]07/25/2010
No, no, no! Do not do this! There are too many dogs without homes and any dog crossed with a pit bull is doomed! Very few people would adopt a dog mixed with a pit. And dachshunds are too small. What are you thinking!

By Ashley07/24/2010
It's not a good idea with small dogs and large dogs to cross. They will most likely come out deformed.and if the mom is the Dachshund then she will die during birth, the puppies probably will to.

By Anonymous [848]07/23/2010
Why in the world would anyone want to do this? Out of curiosity? And, no, it is not a good idea to breed small and large dogs with one another! As others said, please spay and neuter!

By Sherri [6]07/23/2010
No breeding! Especially with a small to big dog, this can cause serious problems. Have them spay/neutered asap!

By Danialle [3]07/23/2010
Please, please, please do not breed your dog. I have been a volunteer with an animal shelter for 18 years, and I totally agree with muttmom(185). Please re-think what you would be doing to a litter of poor little puppies. We have more than enough dogs and cats that can't find loving homes.

By vicki hood [4]07/22/2010
Please, No breeding. 85% of the pets in most shelters are put to sleep because people don't get their animals spayed and neutered. You want to breed more for the shelter? Begging you, watch the miracle of death (the big needle) at the shelter before you think of new lives from breeding.

By Frances Adams [11]07/20/2010
Just about any dog can be bred with another, may not be a good idea. I saw an ad recently for Dachshund/Labrador mix dogs.
Answer This Question
Add your voice to the conversation. Click here to answer this question.