12th Birthday Party Ideas for Girls
Planning a successful birthday party for your young teen can be a challenge. This is a guide about 12th birthday party ideas for girls.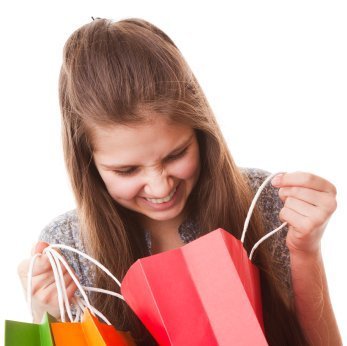 Related Product:
Filter

: All Articles
Sort

: Relevance
I have a sister who is 12 years old and she can't decide what to do for her party. I was wondering if anyone has any ideas of where to go?
By M-J from WA
June 30, 2011
2

found this helpful
Best Answer
Ever since my daughter was little, we have done themed parties. They honestly are not as hard as one might think, and you can tie all your food and games into the theme as well. Some of the themes we used were a luau, 70's party, beach party, camping party, and this year for my daughter's 12th birthday we are having a fiesta themed party. For the camping theme we set up tents in the back yard, had a fire pit to roast hot dogs and marshmallows, had a scavenger hunt, potato sack races, egg on a spoon relay race, and flash light tag when it got dark. Just an example of what we did, but there are definitely more things you could do with this theme. Also we listen to scary camp stories around the campfire. We found recorded stories online, and the girls loved it. Hope this gives you some ideas.
September 16, 2016
0

found this helpful
Hey what's kind of party Emoji or Cheetah
My daughter is turning 12 and is having the party at our house. She is having 20-30 people, girls and boys. She wants a theme that's not babish, any ideas?
September 18, 2016
0

found this helpful
I'm 12 years old and for my birthday at my house and we will watch a movie have a candy bar and have pizza for dinner and then we are having a sleep over.
September 19, 2016
0

found this helpful
She could maybe have a sleepover with her best mates
My daughter is having her 12th birthday party and she's having about 25 girls over, but she doesn't know what to do. She wants to go somewhere fun and cheap. I would love if you could give some ideas. We live in Portland, examples: JJ Jump, Oaks Park, or Sky High.
By Madison
May 19, 2013
0

found this helpful
Best Answer
I grew up going to Oaks Park and have wonderful memories from there. (I live in So.Cal. now)
With 25 girls this is probably not the answer but years ago, with my daughter, I took them to a beauty school (pre-arranged) for a beauty treatments. It seems now a days that is not a treat for a lot of girls, but it could be an idea for another time or a smaller group....they could all get manicures,or something like that. More recently my daughter-in-law had a "spa" party in her home with different "beauty stations", mani's, pedi's, hairdo's, facials, makeup. She just got some high school girls who acted as beauticians. They took pictures later and put them in frames they had decorated while waiting for some of the "services". All felt very glamorous after it was all done, and oh yes they all brought special outfits to pose in. Your biggest problem is the number of girls involved. Good luck!
August 15, 2016
0

found this helpful
Rent a room and have a cool glow in the dark neon lights party
My daughter is going to be 12 soon and she wants to have some sort if party with a few friends. I don't have no clue at all. She said she doesn't want anything like bowling and she doesn't want anything too babyish. Can you please, please give me some ideas? Thank you.
By Chloe
January 23, 2013
1

found this helpful
Best Answer
Have a make up party. Have the guests bring some old dress up clothes, what ever they want, put them in a pile on the bed. Then buy some cheap make up, eye shadow, liner, nail polish, etc. Do their hair. After they are all made up they can pick out some clothes to wear. You could have the girls bring old make up from home to have a larger assortment. I saw this some where. It sounds like something a 12 year old would like to try. Might be messy, but fun. Take a party picture to remember her birthday.
July 30, 2016
0

found this helpful
That's actually a good idea but i did that a hotel so it could be extreme fun i think its best u dont wnt ur house to be messy and a pool was included so my daughter had a splendid time i think that's a great idea umm and we actually had talent show singing contest make up contest there's plenty of cool things and ask your daughter wah is her theme my daughter theme was emoji so i got all the girls sizes and bought all emojis outfit and the entire cost was 1,876 that is so cheap so yeah good luck email mehh for the umm materials i have plenty of left overs
My daughter is having her 12th birthday in a couple of weeks. We're struggling for party ideas with a cheap, but cheerful price. Any suggestions?
By coolbeanwalker from west Sussex, north Yorkshire
July 31, 2013
2

found this helpful
Best Answer
Have like a pizza party, that would be excellent and then after order some go carts cart and race with friends and maybe play water war, too.
August 8, 2016
0

found this helpful
You could always pick a theme like beach, disco, Hawaiian, 80's etc. and throw your own little party in your backyard because all the things you need will all be at the dollar store at or at target for cheap! My daughter had a beach theme last year and we rented a bags of sand for only 5.00!! It's fun for all ages and its not pricey!
My daughter is having a birthday party, but she doesn't want the girly-girl type because her friends that are boys are going to be there. And we need an inexpensive party place.
By Anonymous Queen
April 28, 2013
2

found this helpful
Best Answer
I suggest a dance party. You could rent a local hall for 4 hours. You can bring a radio or an iPod with a dock. At Party Cit,y they sell a bubble machine for about $35 and strobe lights for $20! Also you can get props at the dollar store or Party City! Good luck and I hope my ideas helped.
July 2, 2016
0

found this helpful
Do an arty party or a party where the boys dress up as girls and the girls dress up as boys.They'de work for any gender.
I currently live in Cleburne, Texas. My daughter is turning 12 in just 3 weeks, in October. She wants a birthday party with about 4-5 friends, but we have no clue what to do. She is girly, but sometimes can be a tomboy. We want something cheap and easy to plan, but really fun. She wants a slumber party, but my house is not that big. I need help now please!
September 14, 2015
0

found this helpful
Best Answer
A very easy online search for "tween birthday party ideas" will produce many sites with lots of great ideas and themes.
August 10, 2016
0

found this helpful
If its not that bad outside,maybe get a tent or two and have a bonfire that night,and during the day,find a pool to go to
A great birthday party idea for preteen girls is a Mall Madness birthday party. A Mall Madness birthday party is basically a scavenger hunt in the mall. For example, you could all meet at your house. Once everyone arrives, you could head to the mall. At the mall, everyone would split into groups and get things (a picture with the cashier or ask the cashier for a rubber band, etc.) Once a group gets everything on the list, they get a prize (gift card, toys, cash, beauty products, etc.) After that, pizza is a great way to end the day before everyone either goes home or spends the night! Hope this helps. :)
Related
© 1997-2016 by Cumuli, Inc. All Rights Reserved. Published by
ThriftyFun
.
Page
generated on September 21, 2016 at 12:18:03 PM on 10.0.0.43 in 4 seconds. Use of this web site constitutes acceptance of ThriftyFun's
Disclaimer
and
Privacy Policy
. If you have any problems or suggestions feel free to
Contact Us
.