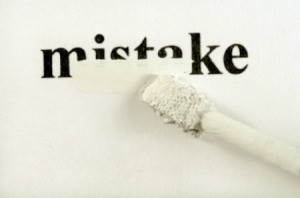 Wite-Out correction fluid helps make quick corrections to documents and other projects, it also has craft uses. This is a guide about making your own Wite-Out.
Ad
---
Questions
Here are questions related to Making Your Own Wite-Out.
How do we thin out liquid paper when it becomes too thick to apply?
By Levone C. from Denver, CO
Ad
---
---
Most Recent Answer

By J-Kat [7]07/28/2014
I haven't used Liquid Paper in years, because everything is done on the computer now, but we used to be able to buy Liquid Paper thinner.
What can I use to thin out liquid paper? I find it gets thick too quickly.
By Lyn B
Ad
---
---
Most Recent Answer
By Sandi/Poor But Proud [427]12/01/2014
You can use acetate but I recommend you toss it and get a white out pen like the photo. They are amazing, with no mess. Hope that helps.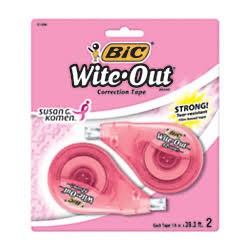 How can you make colored white out?
By Dylan from Jasper, IN
---
Most Recent Answer

By Louise B. [5]09/21/2010
I don't think you can. If you need a product like white out that is colored, perhaps you should try craft paint. Some colors might be opaque enough to work. Some colors are transparent, and won't do the same job. Artist acrylic paints are also available, but they are more expensive. Why do you need colored white out?
How do you make or reuse old White Out (liquid paper)?
By Denise from Benecia, CA
---
Most Recent Answer

By Marie Brack06/15/2013
I can't find a 'real' recipe for white out online. I suppose you could use white paint on a tiny brush. Maybe somehow get white chalk dust goopy enough to stick to paper?
Solutions: Making Your Own Wite-Out
Do you have knowledge about this guide topic? Feel free to share a solution!