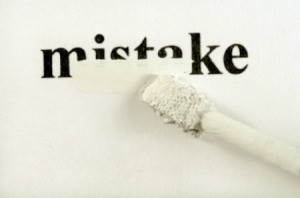 Wite-Out correction fluid helps make quick corrections to documents and other projects, it also has craft uses. This is a guide about making your own Wite-Out.
Solutions
Share a solution for this guide today!
Questions
Here are questions related to Making Your Own Wite-Out.
How do you make or reuse old White Out (liquid paper)?
By Denise from Benecia, CA
---
Most Recent Answer

By Marie Brack06/15/2013
I can't find a 'real' recipe for white out online. I suppose you could use white paint on a tiny brush. Maybe somehow get white chalk dust goopy enough to stick to paper?