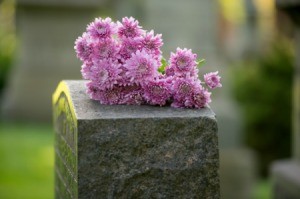 Planning for your funeral expenses helps reduce the stress on your loved ones in their time of grief. This guide is about financial responsibility for funeral costs.
Solutions
Share a solution for this guide today!
Questions
Here are questions related to Financial Responsibility for Funeral Costs.
I am legally married to a woman who recently passed away. Her family decided to pull the plug and I was present during that decision. Now they want me to pay for her funeral, but we haven't been together for more than 14 years. Am I legally responsible to pay the funeral cost?
By DP
---
Most Recent Answer

By elvataylor09/24/2013
Yes, some state the spouse is responsibility, and also you can donate the body to science and it want cost you a thing or you can just have the body burned and throw the ashes to the wind. Since you have been seperated for so long there may not be anything legally that ties you to her, her family can go half with you on the funeral, and I will check and see if there was an insurance policy!
Who's responsible for a funeral when there is a spouse?
By Linda
---
Most Recent Answer

By cett07/09/2010
The fact that you are asking means that there is a problem somewhere. while the answers given are the best ones in the circumstances, it would be wise to make sure that you yourself wont have a problem like this ever! I have put aside money in a special bank account which i have told my daughter about, its actually written in my will with the a/c no. So that there will be no problems in the future and so that my ex-husband wont be able to touch them. they are written in my will as funeral expense account. Worth keeping in mind.
My partner left his wife and came to live with me. We were together for 2 years. He never divorced is wife and he has now died. I've been told that his wife is the next of kin so she has to arrange the funeral and handle the cost. Is this right?
By Luela from Lancashire
If two people are not married who is legally responsible for funeral costs and medical bills?
By Norma
---
Most Recent Answer

By T&T Grandma10/26/2012
Unless you have paper work drawn up, the information will be requested of your family...legal family. Get some power of att and executor work done at the lawyers. You might end up with a pauper's funeral or cremation when you want something else.