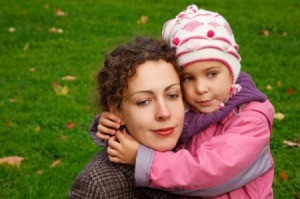 My heart goes out to the innocent children who are dragged into Talk Shows with two cursing, yelling parents letting the world know they have a problem with support for their child. Children have feelings too, and the bitterness only produces frustrated adolescents. Then parents wonder why kids go off the deep end and commit crimes in an effort to get someone to listen. I don't know about other states, but where I reside there seems to be a pass-the-buck policy in many Child Support cases. For nearly sixteen years this happened with me and my Daughter until I had enough and took matters in my own hands. I'd like to offer a few suggestions to help mothers going through this situation.
1. Most Importantly: Keep your negative comments to yourself and away from the involved child. This only builds frustration, and eventually they will know the truth, anyway.
2. Don't let fear of a court battle prevent you from doing what it right by your child. Years ago it was a tough process, but today DNA tells the story -- Case Closed!
3. Merely having the proof doesn't always get results. Lawyers don't hesitate to collect their fees from the state but that doesn't guarantee results. As a parent, stay on top of it, report again and again, that the court ordered support has not been sent. Many times officials are unaware that Dead-Beat Dads aren't paying support.
4. In my case I had a State Senator who helped by providing the name of an advocate who listened to my side of the story and went to bat to help. Income Tax money can and will be tied up until past due support is up-to-date. Trust me on this! Keep digging until you find a caring State Advocate. Believe it or not--there are some out there.
5. For the sake of the child, be persistent. It can be discouraging but don't give up. Children have rights, too! And they must depend on us as a parent to stand up for what's right in their behalf.
By Sharon Shearer
Comments
Read More

Comments